Sometimes in shipping, the PCIe riser that connects your motherboard to your GPU can get misaligned, causing your computer not to display or turn on properly. This is something that can be potentially fixed by reseating your GPU and PCIe riser within your system.
Before starting this task, please make sure that you have a Philips screwdriver (Phillips #1 and Phillips #2) and that your PC is disconnected from all power sources.
You will first need to remove all panels on the case. You will remove the front panel, rear panel, and top panels.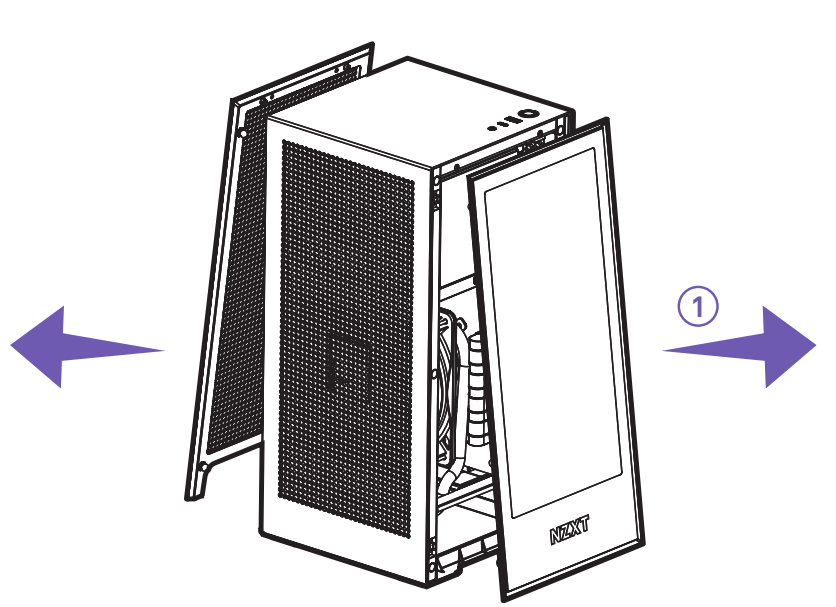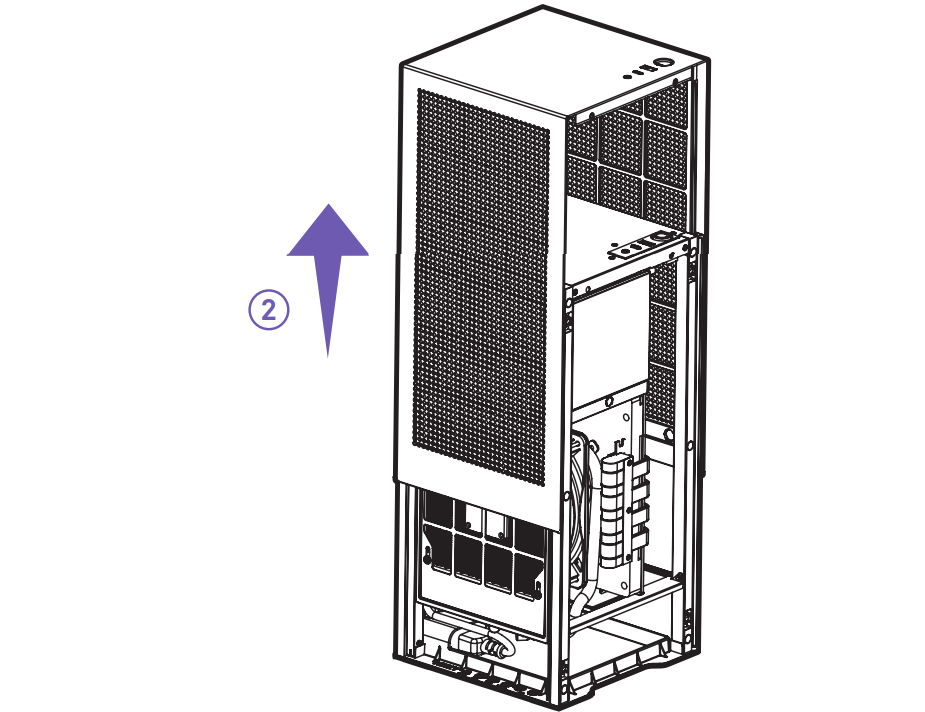 Once the panels are removed, you will need to disconnect the PCIe power cable(s) connected to your GPU. using your fingers; you can pinch a small flexible part of the connector to pull the connector out of the GPU.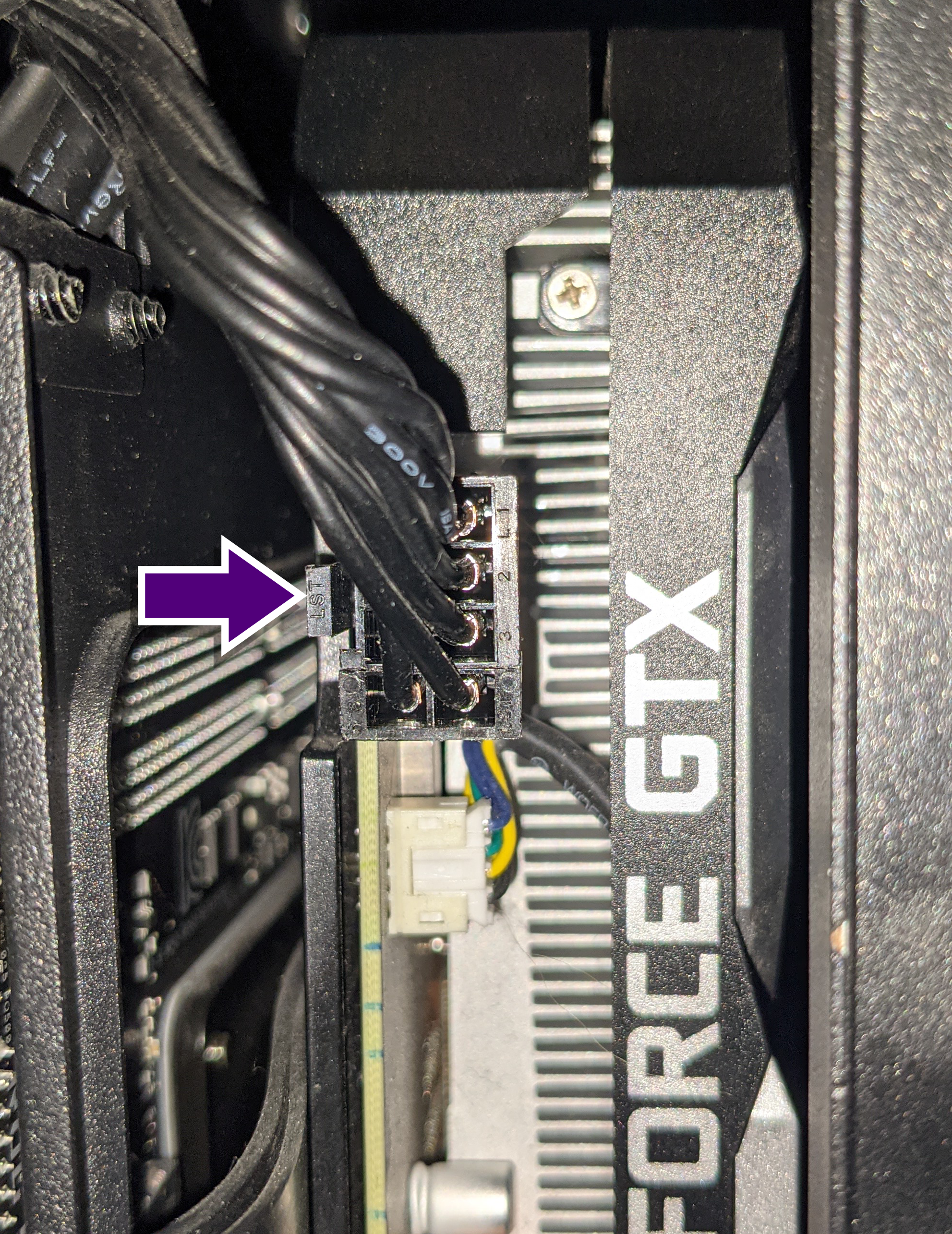 Then, remove the two thumbscrews for the GPU on the expansion slot located under the PC.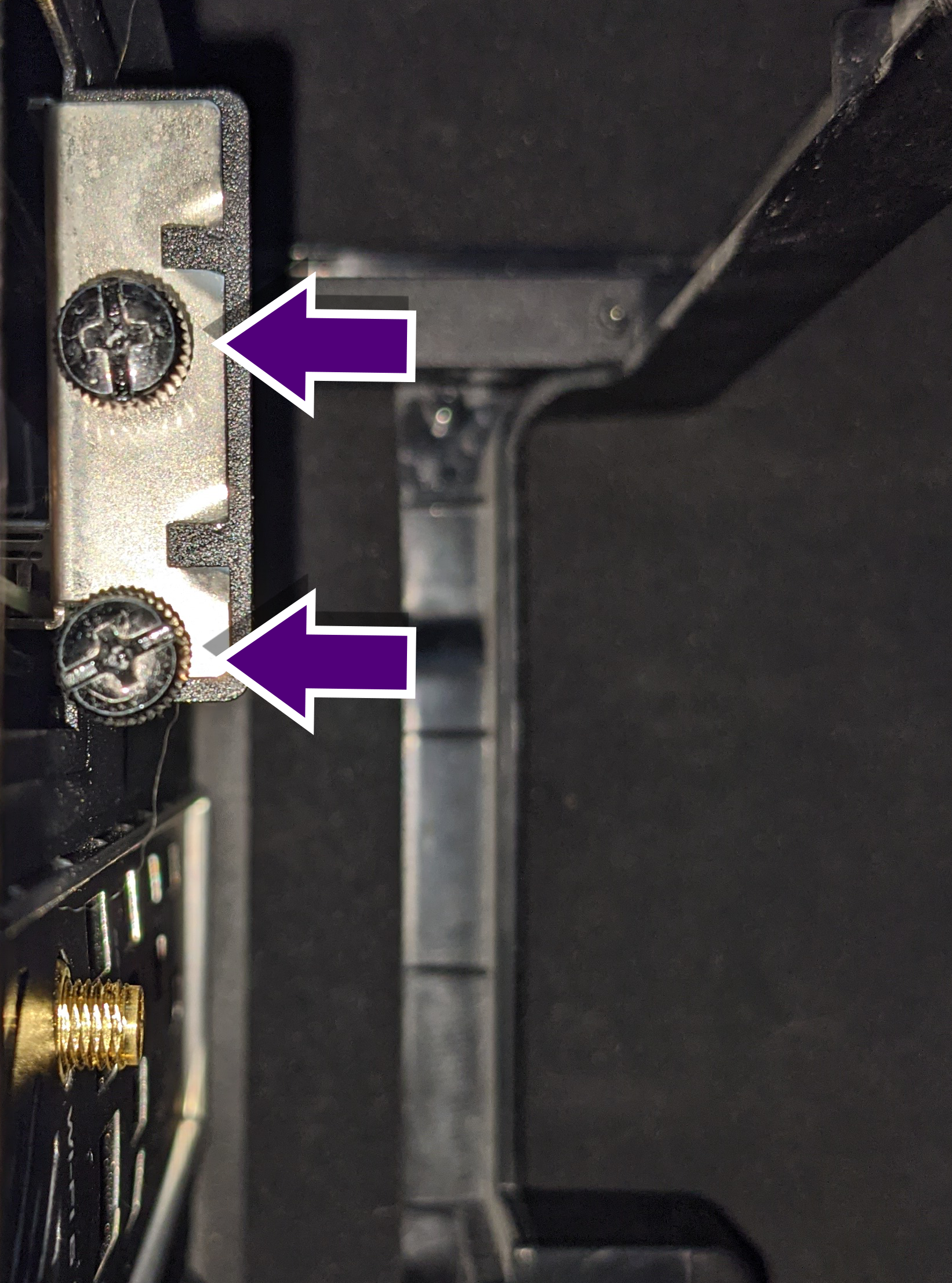 After this, remove the GPU; you can do this by pushing down on the white clip located on the side of the PCIe riser slot as pictured below.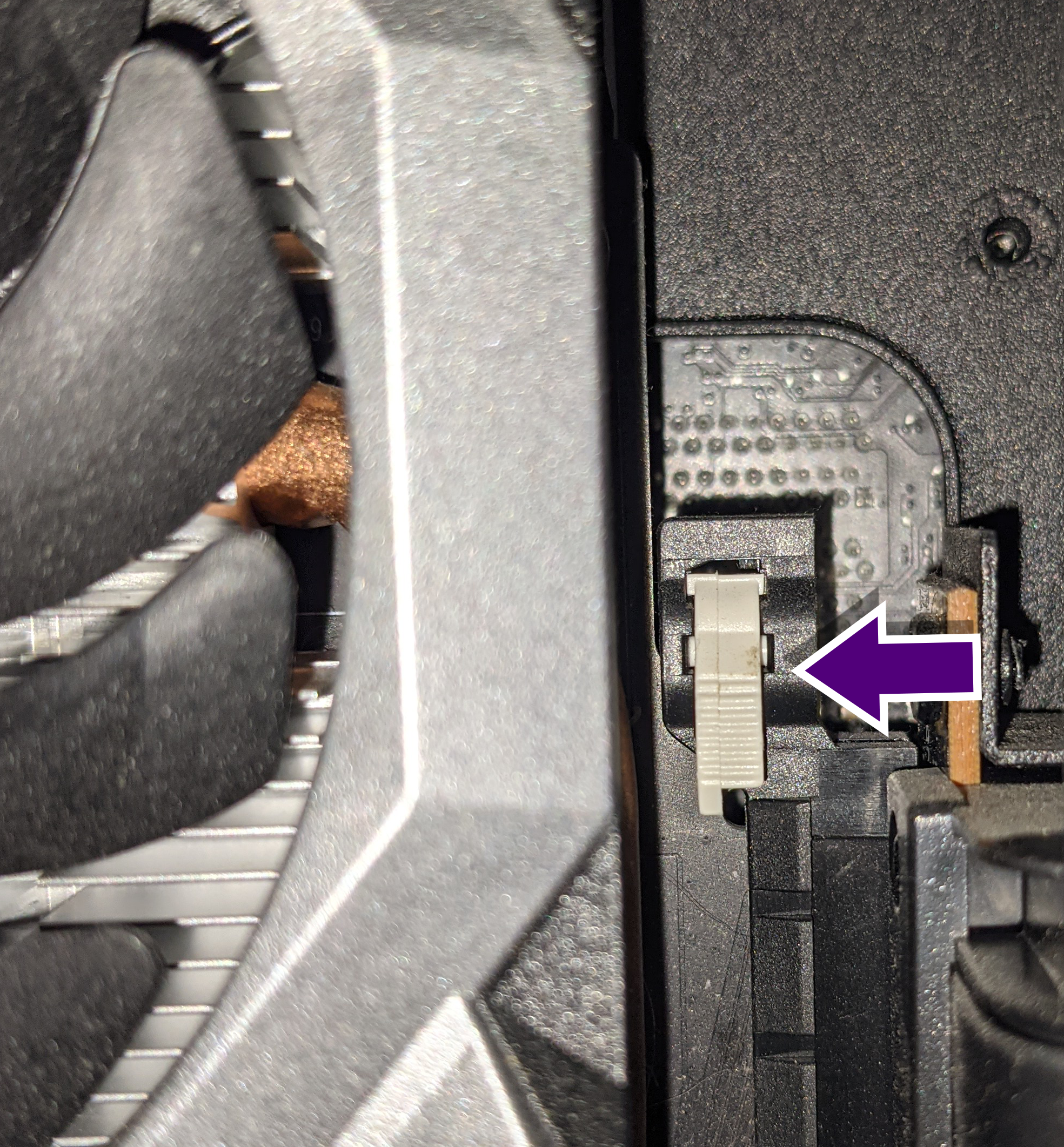 We recommend sliding the GPU out as shown in the GIF below: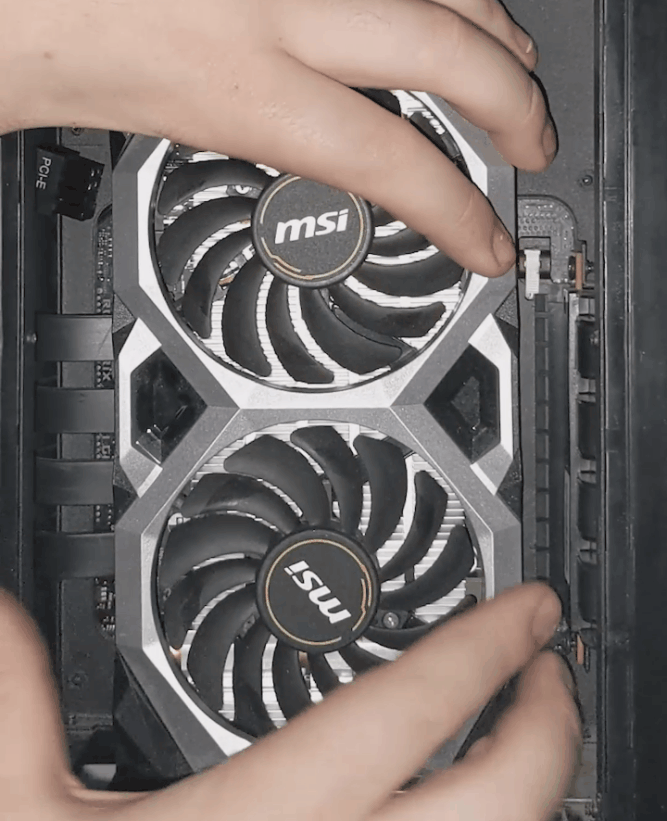 After you have removed your GPU from the PCIe riser, install the card back to your system as shown in the GIF below; you will hear a "click" noise when the GPU is reinstalled properly to the riser. Then reinstall two screws that held the GPU as well.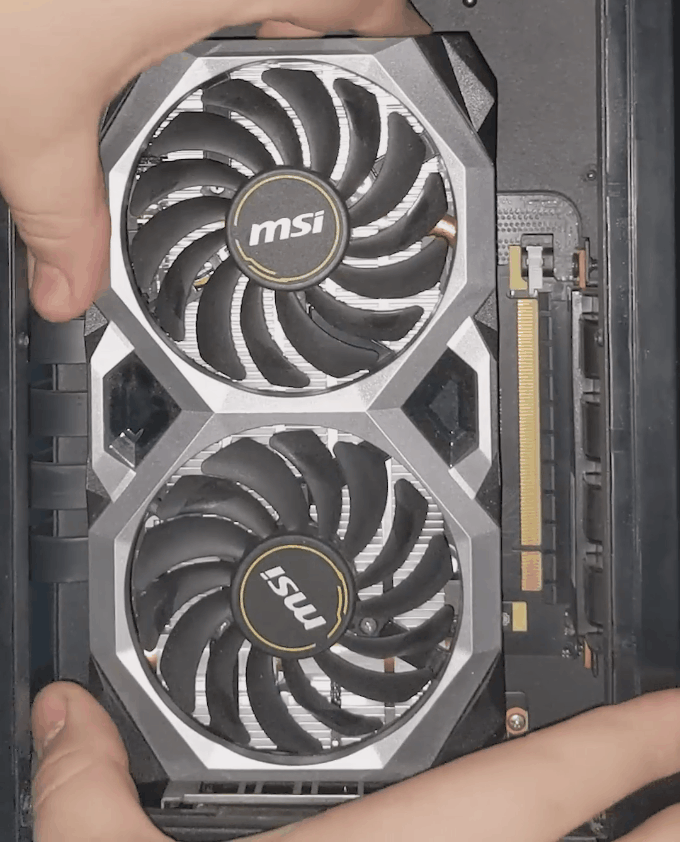 You will also need to unclip the PCIe riser from the motherboard to remove this component; you can do this by pushing the clip away from the riser.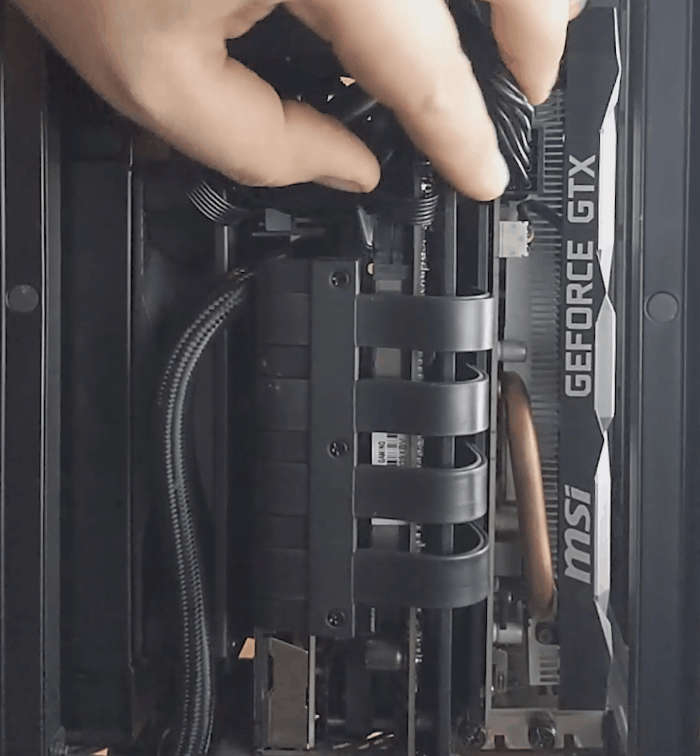 Next, you will need to slide the riser out of the motherboard, as shown in the GIF below: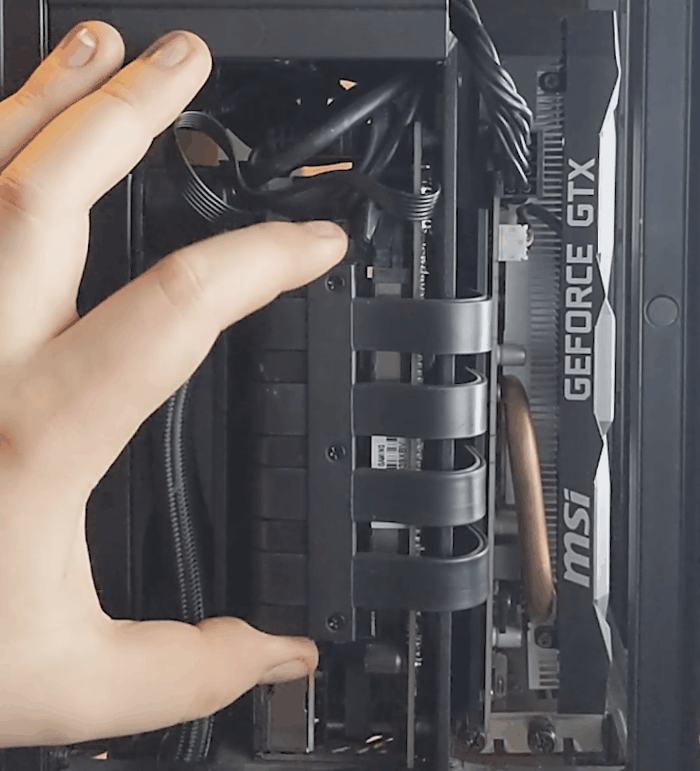 Once unclipped, push the riser back into the motherboard; you will hear a "click" noise when the riser is correctly seated into the motherboard, and you will see the motherboard clip flip up. This is shown in the GIF below: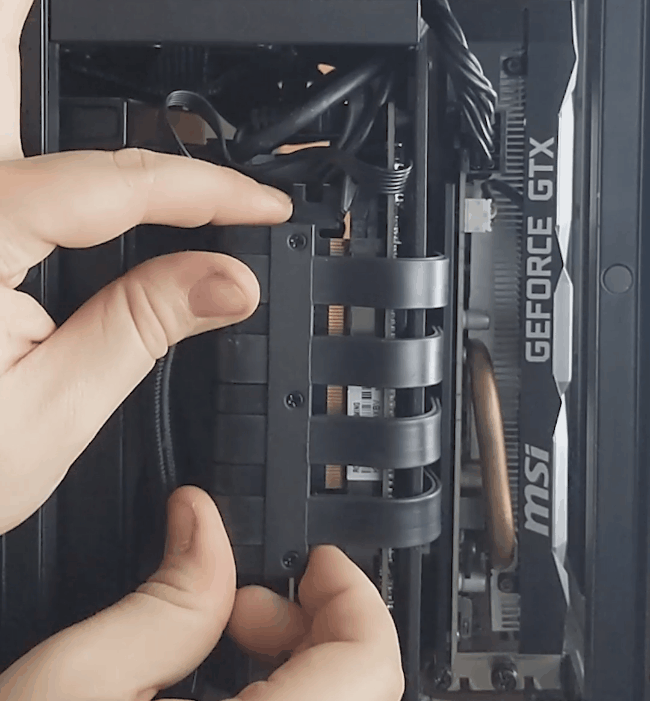 You are now able to re-assemble your PC and attempt to start it up.