Please keep in mind, this article is not intended as a guide on what clock rates and voltages are needed in order to overclock your CPU. The sole purpose of this article is to show where you can go to adjust these settings. If you need help with selecting a clock rate, voltage, or any additional settings for stability, we recommend contacting users experienced with overclocking. Forums such as /r/overclocking, Tom's Hardware, or Linus Tech Tips are great places to find experienced users.
How do I set my clock rate?
To perform any overclock, firstly you would need to get into the N7 Z590 BIOS, as that is where you can adjust the settings relevant to this. To enter your BIOS, you will need to continuously press the Delete or F2 keys when the NZXT splash screen is visible.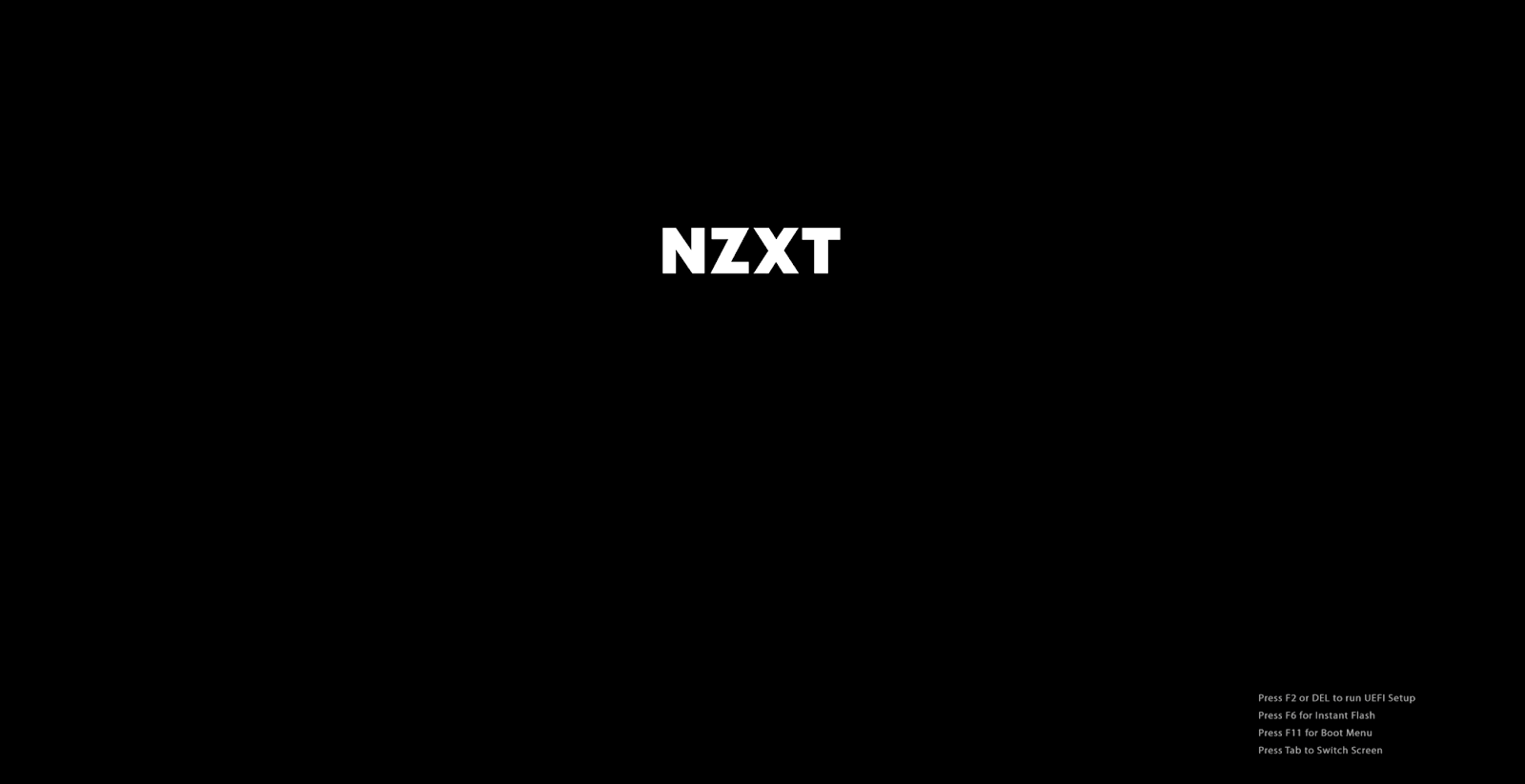 Once you are in the BIOS, navigate to the Advanced Mode. This is clickable at the top right of the screen or can be accessed by pressing F6 on your keyboard. Then click on the Overclocking tab along the top of the screen. Under this tab, you will see multiple options, look for and click on CPU Configuration.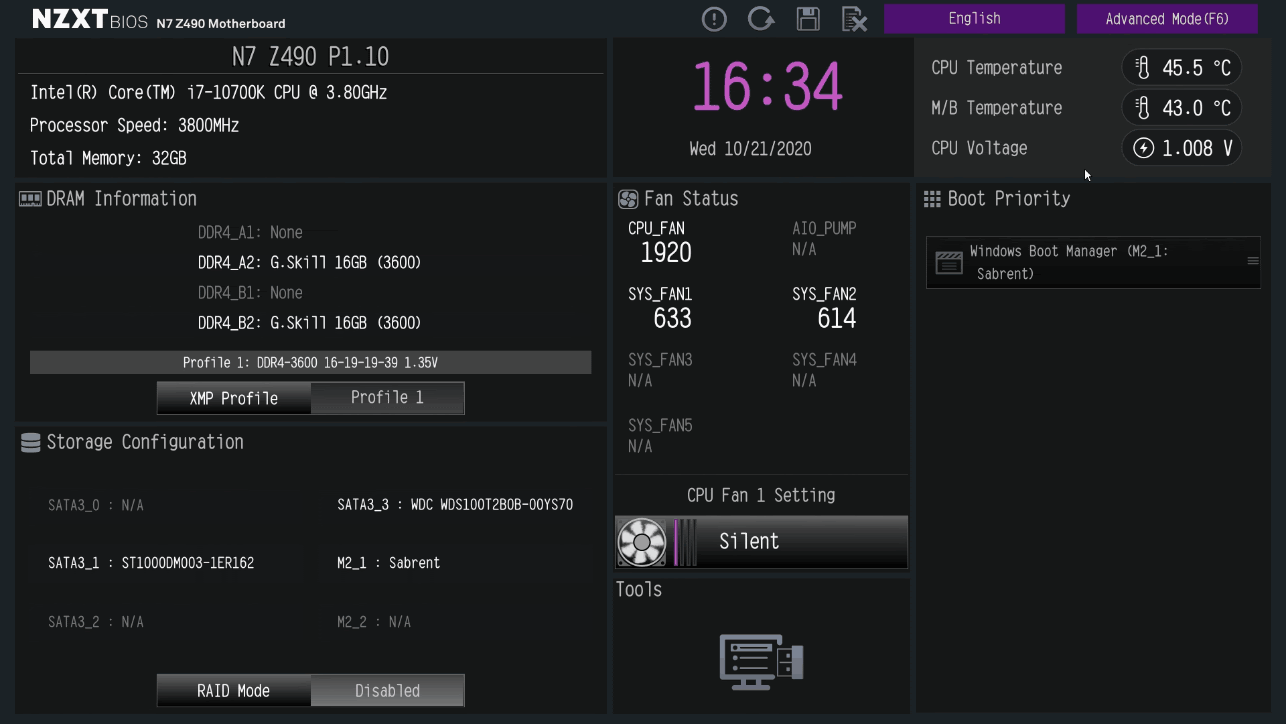 You can adjust your CPU clock rate under "CPU Ratio." We recommend "All Core" for adjusting the clock rate. A two-digit number will be visible when you select this option. This number is your Gigahertz (GHz). The default Gigahertz for the processor shown in the GIF above is 3.8 GHz (3800 MHz) so the number is 38. If let's say you want a clock rate of 5.1 GHz (5100 MHz) then you'll enter the number 51. Do not enter any overclock value before consulting a professional. This may cause damage to your hardware and void your CPU's warranty.
How do I set my voltage?
After you set your clock rate, your CPU need's an appropriate amount of voltage to allow your processor to function. You'll need to go back to the main tab for Overclocking and head into "Voltage Configuration." To adjust the voltage, you would need to click on "CPU CORE /Cache Voltage." Then set that to the value needed for your overclock.
Then go to the Exit tab to select Save Settings and Reset. After the PC restarts your PC should be running at the clock rate and voltage you have entered.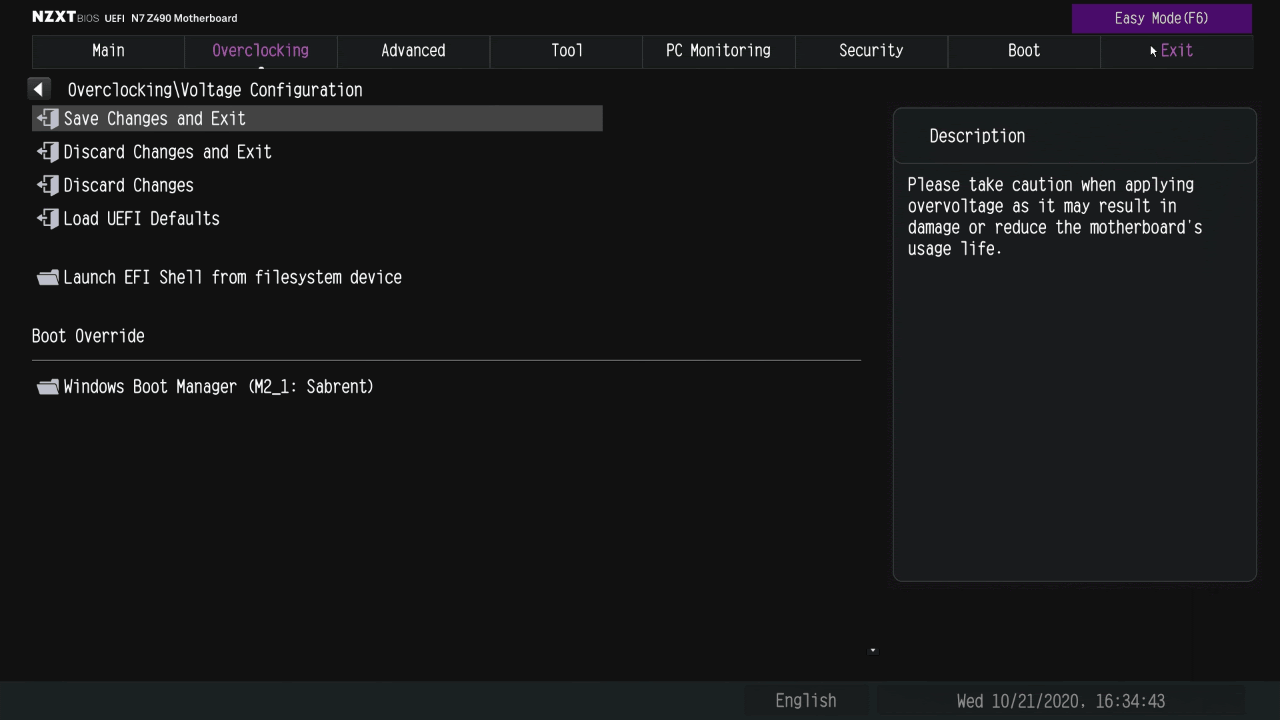 Keep in mind that any overclocking will likely cause more heat to be produced by the processor. It's always recommended to make sure your cooling solution is sufficient enough to cool your overclocked CPU. It is recommended that research is done in order to determine how to safely overclock your processor and cool it once again.