The biggest question that comes to mind after deciding to make the leap to PC gaming is the all important "What PC do I get?". While many people choose to take the plunge directly into building a PC themselves or pour over articles and forum posts trying to find the perfect combination of parts to order a custom PC, there are times where a pre-configured system may be the best place to start.
When picking out a PC, the best things to ask yourself are going to be:
What hardware do I already have?
What hardware do I need?
What is my overall budget?
What do I want to play?
Do I want a high frame rate, mind blowing graphics, or do I want to find a balance?
These 5 questions can help pinpoint the exact option that is best for you. Starting with the hardware you'll need overall, aside from a desk or place to set up the PC every setup is going to need the following:
Additionally there are some nice to haves as well, such as a controller, racing wheel, webcam, etc. that definitely may need to be factored into the overall plan.
For example, if you're just getting into PC gaming and don't have any of the above and have a budget of $1700 before tax and shipping then you may want to budget $150-200 for a starting monitor, $50-100 for a Keyboard + Mouse, and another $30-50 for a starting headset. That means even with some budget conscious parts our $1700 budget is already down to around $1500. This is where the other questions come into play. Let's take a look at the 3 tiers currently on offer through BLD.
Note: The prices and specs listed below may vary depending on region and availability of components.
Player: One
For many, this is going to be the entry point into PC gaming. Tuned for gaming at a resolution of 1080p and being able to play many newer games at respectable framerates with the right settings and still look great, the Player: One selection places its focus on gaming first.
Additionally this PC can also be a great platform to learn about PC hardware, as the inexpensive nature of the system means that a couple years down the line when you're more comfortable with the hardware you can make some meaningful but inexpensive upgrades such as adding additional storage, more RAM, or swapping out the graphics card.
If you're looking for a bit more performance and more dazzling graphics then the Player: One also comes in a "Prime" flavor that improves both the processor and graphics card, as well as increases the available storage on the system.
Overall the Player: One system is a great choice if you're just getting into PC gaming and still need to pick up additional hardware, or even if you've got some hardware covered and want to do some lighter gaming and make some upgrades later as your needs grow.
Player: Two
Here is where we jump to the next level. Player: Two is a great choice for someone who has either been in PC gaming for a while and wants a good fresh start, or maybe someone who has been gaming for some time, whether that be a console, friend, or family member's PC and wants to make a strong entry with their first system, or if you're just looking for that extra something graphically that just makes your eyes gleam.
The hardware in the Player: Two system is selected with 1440p gaming in mind, almost double the overall number which can result in far more detailed textures that can truly make games shine.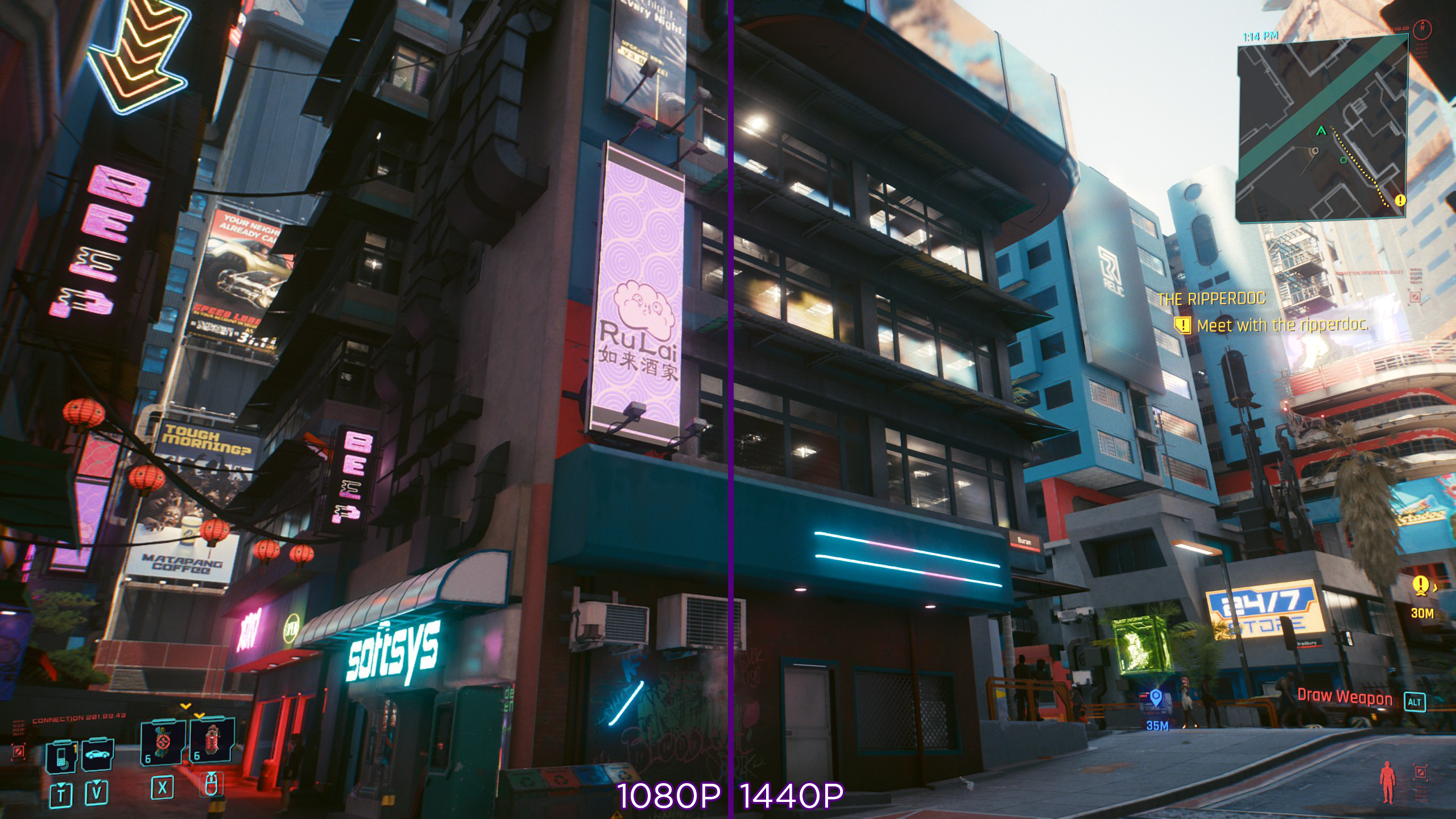 If you are planning to use a monitor larger than 25", 1440p may look more attractive than 1080p on the same monitor as you'll be able to see far clearer details.
If you're looking to push as much FPS as possible at 1080p the Player: Two still has you covered, as the extra performance means your system will be able to push new frames as fast if not faster than your monitor can even draw them.
Just like with the Player: One system, the Player: Two also can be upgraded to Prime which includes an improved CPU, stronger GPU, improved cooler, and other improvements to truly push your gaming experience to the next level.
Player: Three
Here we have the big leagues. You're not just looking for a gaming PC, you're looking for an absolute unit of a system. This isn't just your gaming PC, this is the centerpiece of your desktop setup that stands as the envy of your peers.
Do you want to game at 4K resolution for those beautiful glam shots of a dystopian skyline? Do you plan on using your system not only for gaming but maybe even to make a game? The Player: Three is how you dive head first into an enthusiast system without having to get your hands dirty.
A high end processor, graphics card, staggering amount of RAM, high airflow, and an overall formidable build means your system will have no problems with playing most games set to the highest presets at 1440p gaming or even being able to make the leap into 4K resolution.
Of course for those who must stand at the pinnacle we have the Player: Three Prime.
Want to have 1,000 Chrome Tabs open in the background while you game and stream? How about simultaneously gaming and recording at the same time without breaking a sweat. Coming in at twice the overall RAM and paired with a top of the line CPU and GPU, the only way you're going to find something more powerful is to dive head first into the depths of the enthusiast realm.
If you have any other questions, feel free to reach out to our Customer Support team.