GPU Artifacting is when there are errors in the computations handled by your graphics card's processor. Artifacting can come in many shapes and forms. To identify if your graphics card is artifacting, here are some examples below.
Random Lines:
Symbols or "Space Invaders":
Dots or "braille":
Random Lighting Effects in Games: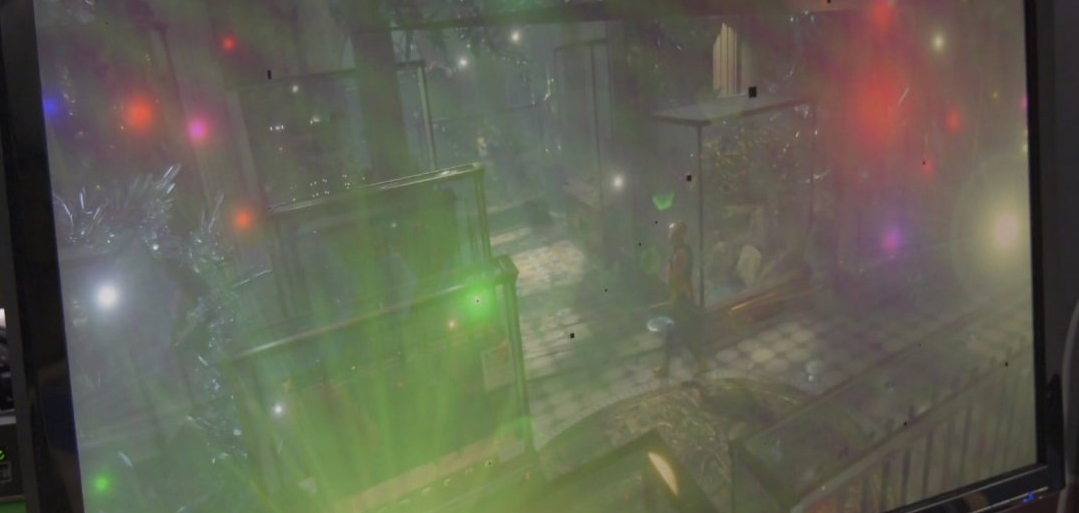 GPU artifacting may not conform to any of the examples we have provided; when a GPU is artifacting, various things can happen, from improperly drawn models or textures to portions of the screen being in the wrong positions.
For an artifacting GPU, there are not many fixes you can attempt to resolve this type of issue. The only thing we can recommend is updating your GPU drivers. How to update your GPU drivers is covered in our support article Updating your BLD PC's Drivers. If this does not resolve your issue, please reach out to our customer service team for assistance.