In some situations you may run into an issue where your PC may be unable to boot due to an issue caused by an interrupted or corrupted Windows update. Thankfully this issue can be fixed without requiring a complete reinstall of the operating system.
Entering Windows Recovery Environment (WinRE)
To start, we'll first need to boot the PC into the Windows Recover Environment or WinRE for short. There are two methods we can use to enter WinRE.
Method 1: Entering WinRE from the Motherboard Splash screen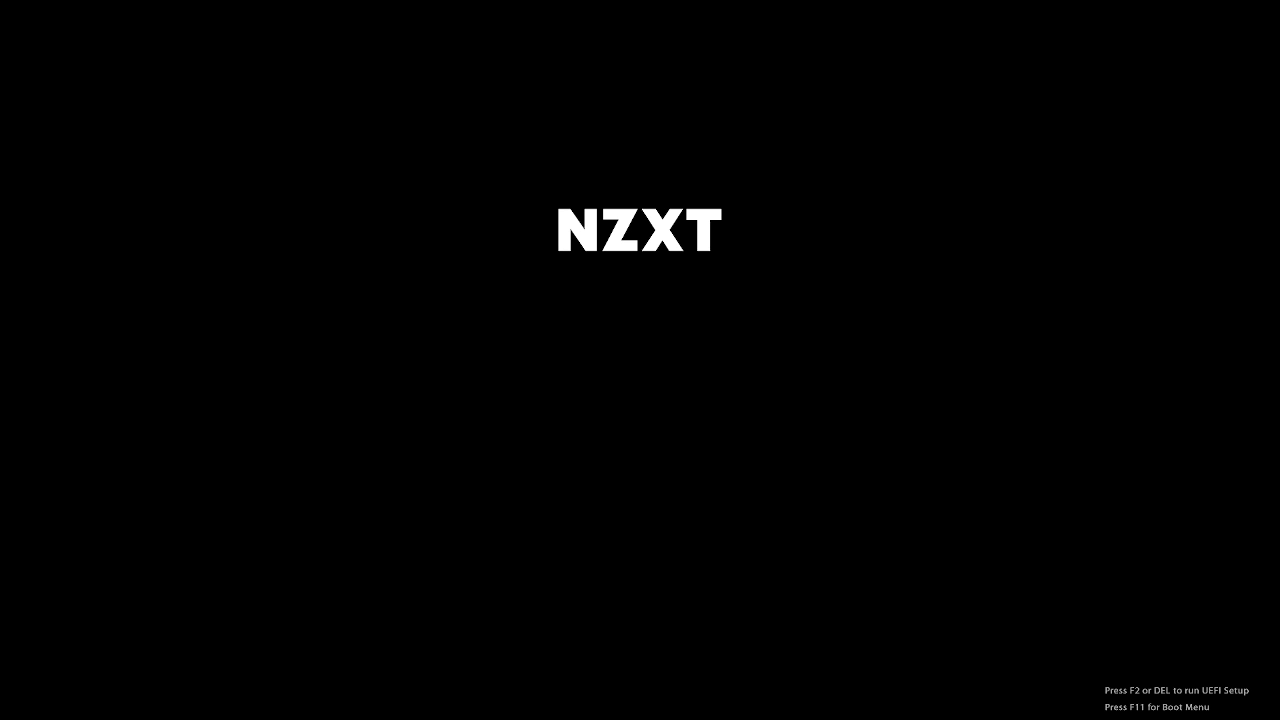 When starting your PC, you'll be presented with a Motherboard splash screen as shown above. This screen will usually show the name of your motherboard, as well as instructions to enter various options such as the Boot Menu, BIOS Setup, etc. On this screen, rapidly press the F8 key until you see a white circle indicating that Windows has begun loading. If done correctly, Windows will load immediately into WinRE instead of the operating system.
If you miss the timing, the system will simply load into Windows as normal so you'll need to shutdown the PC and try again or use Method 2.
Method 2: Entering WinRE by interrupting Windows startup
Before starting this method, make sure your PC is completely shutdown and identify the Power Supply On/Off switch on the rear of your PC. A power switch will be necessary for this method to properly interrupt the system. Please do not attempt this using the power button on top of the PC, as it may not be fast enough to properly interrupt the boot process. When starting your PC, you'll be presented with a Motherboard splash screen, followed by the Windows boot screen. On most PCs, this will be represented either by the same splash screen with a white loading circle or a screen with the Microsoft Windows logo and a white loading circle.
Once the loading circle appears, turn off the PC using the power switch located on the rear of the PC to interrupt the startup. Repeat this process an additional 2 times and on the 4th boot allow the PC to boot normally. If done successfully, you'll receive a message stating that Windows is Preparing Automatic Repair. Once completed, you'll be brought to a blue Automatic Repair screen with options to either Restart or Shutdown your PC as well as an Advanced options button. Please select Advanced options to open WinRE.
Rolling Back the Windows Update
Once you are loaded into WinRE, you'll be presented with a few options to help recover the system. We'll start by selecting Troubleshoot.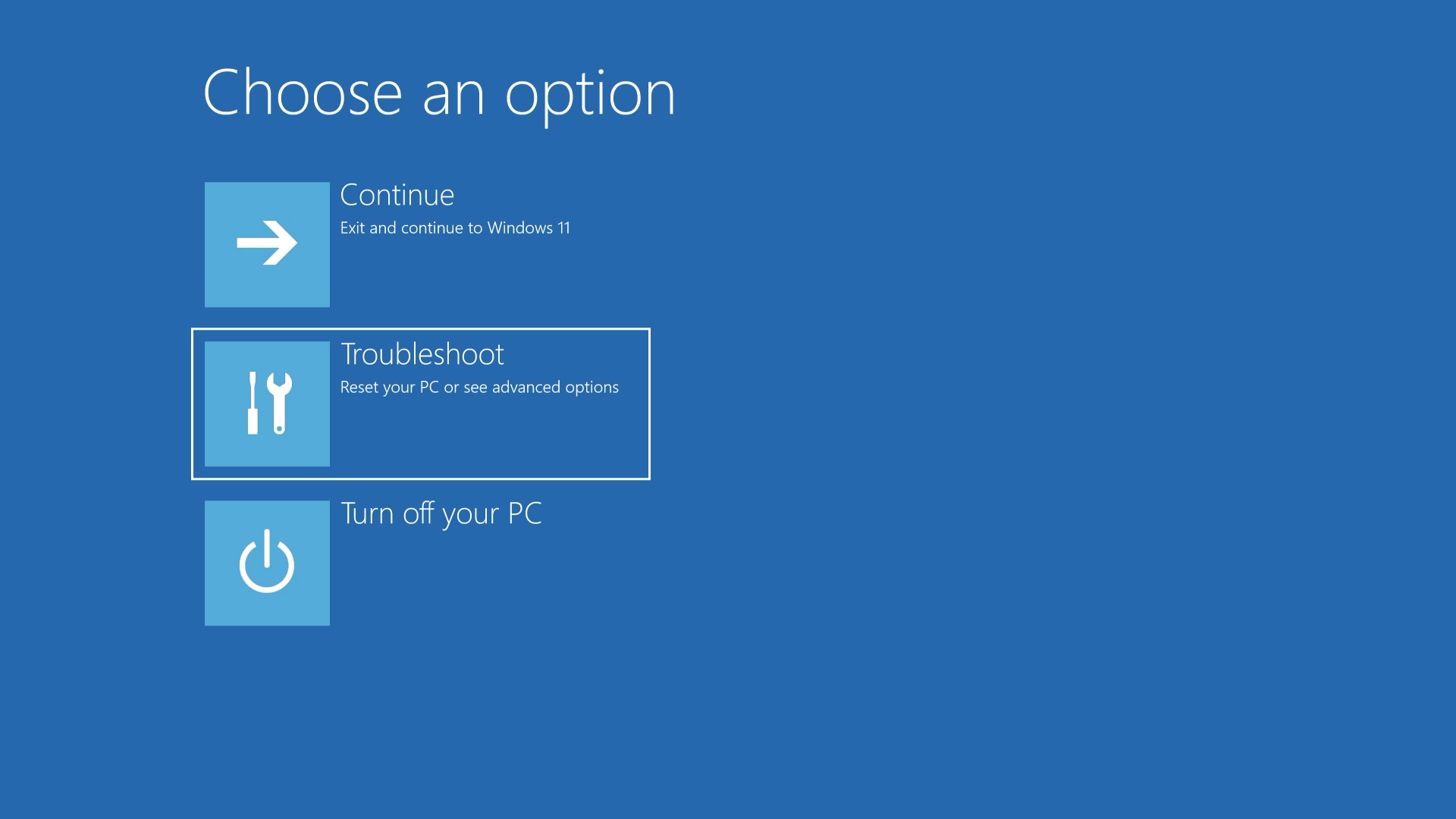 In the Troubleshoot menu, select Advanced options.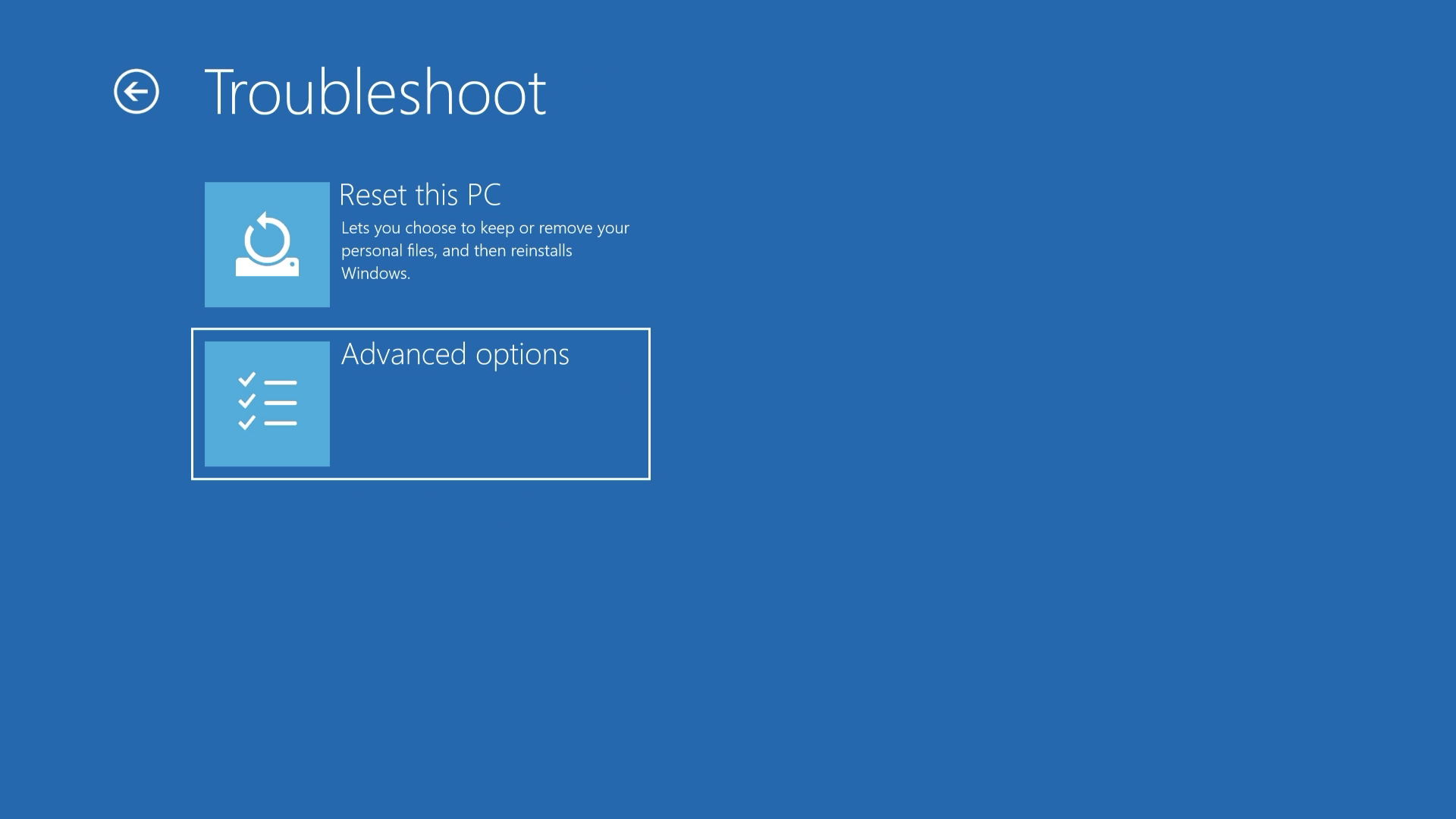 In the Advanced options, select Uninstall Updates.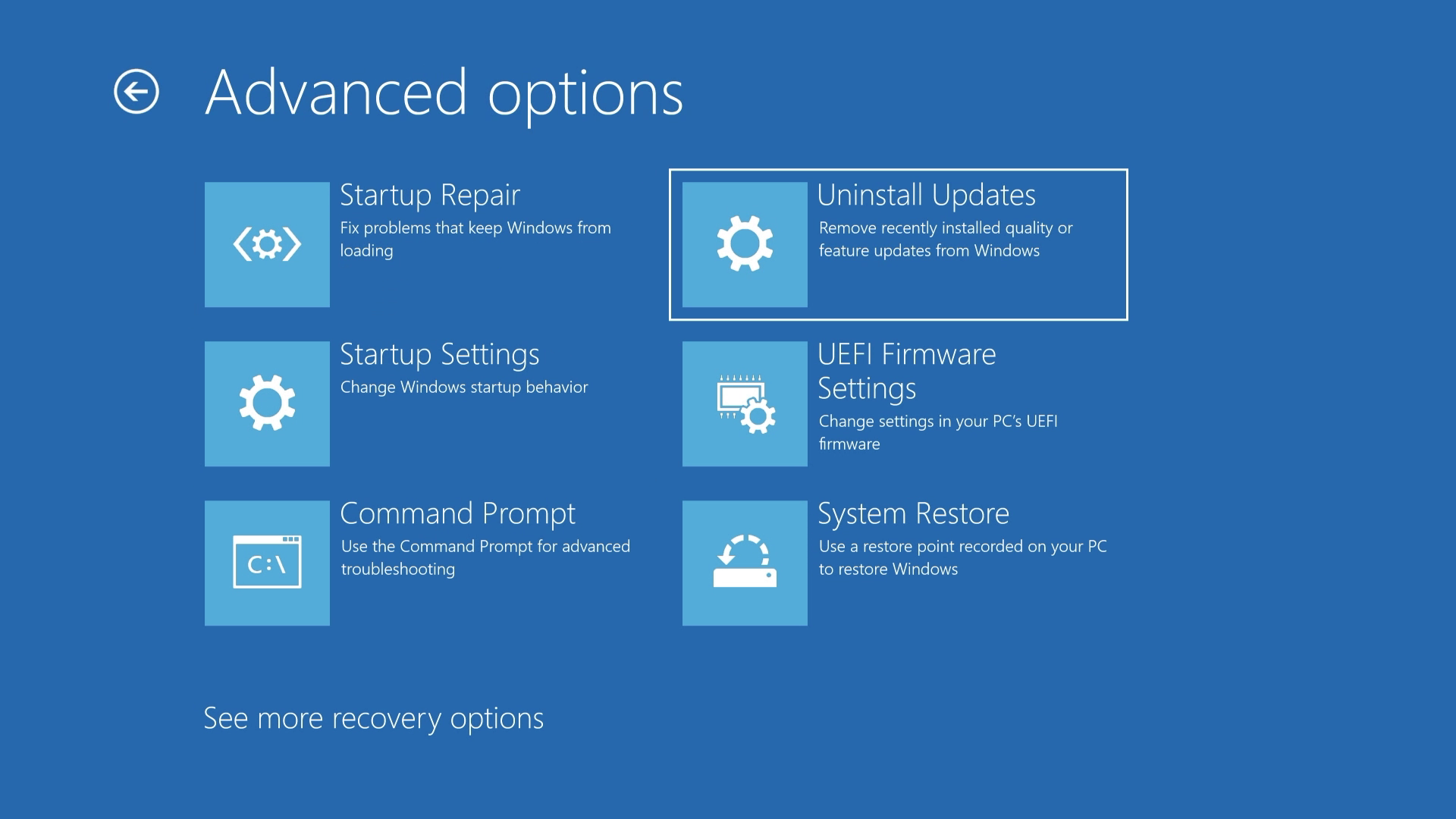 Lastly, depending on the type of update that is causing the issue select either Uninstall Latest Quality Update or Uninstall Latest Feature Update. Most Windows Updates will be a Quality Update, with Feature Updates being larger updates that are rolled out every few months. For this guide, we'll be going with the Uninstall Latest Quality Update option.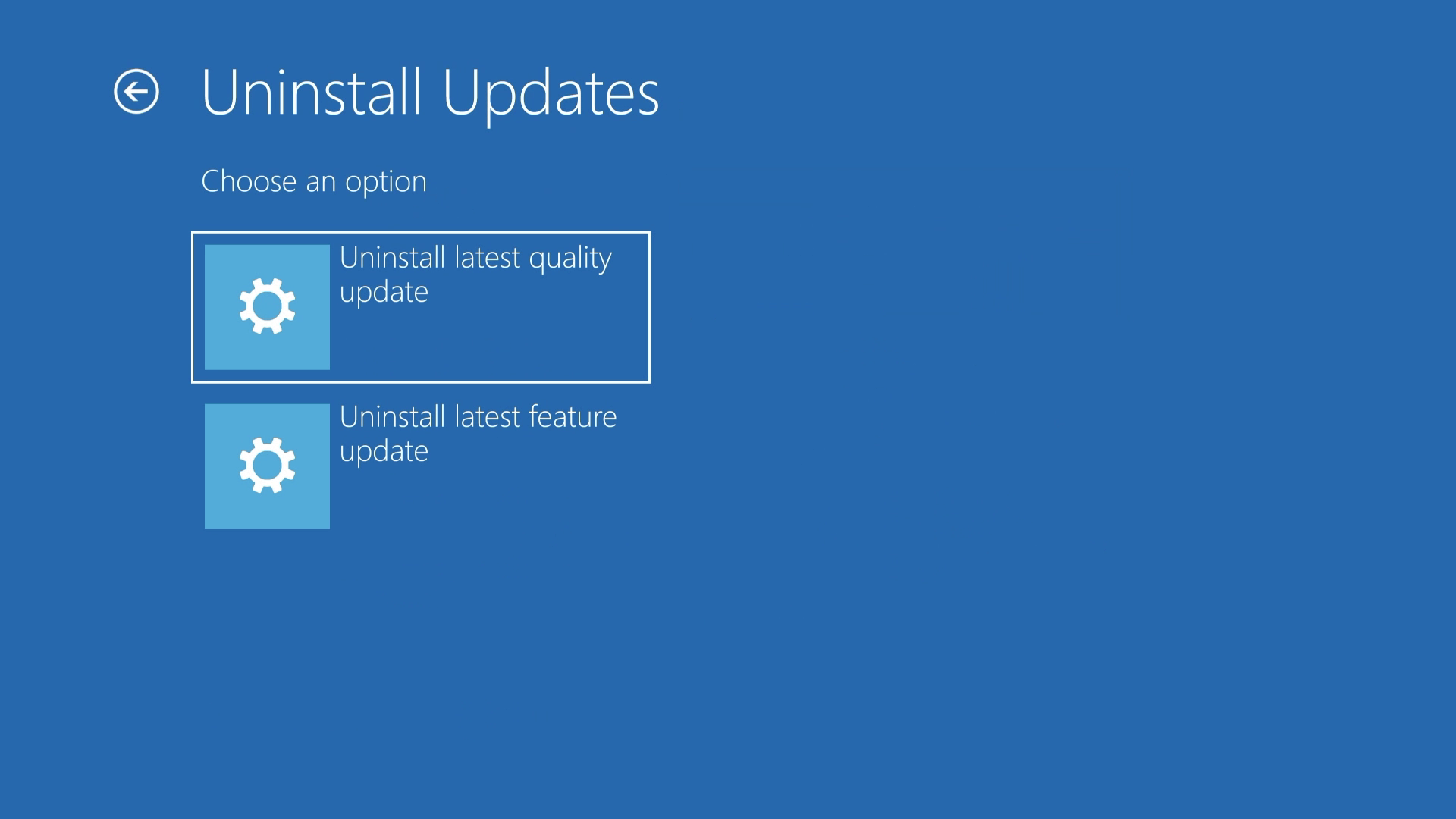 Finally, click the button to confirm the uninstall and allow the PC to run the uninstaller. This process will normally take between 5 and 10 minutes, however it may be longer for larger updates such as Feature Updates.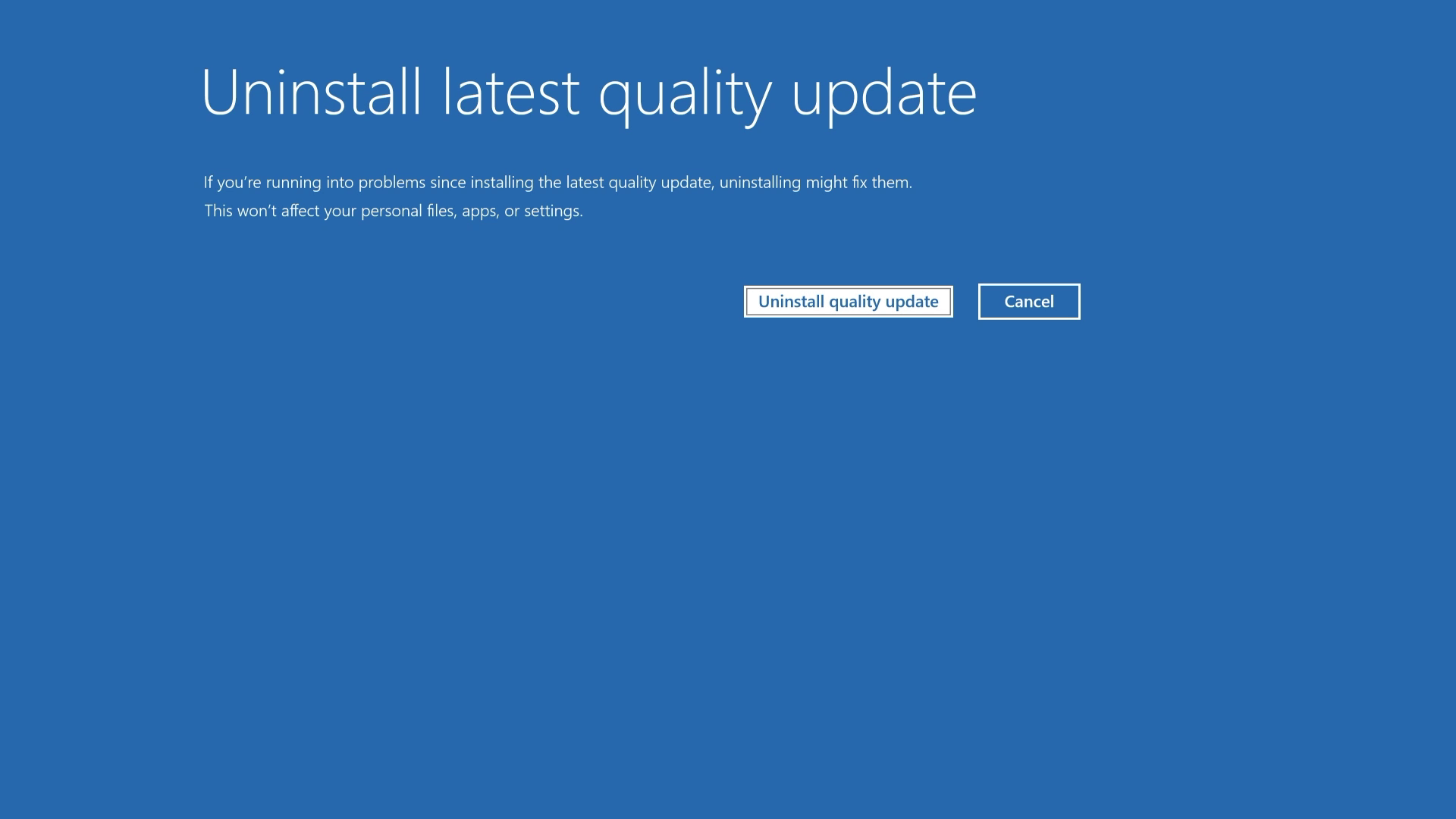 Once completed, click Done followed by Continue to load back into Windows.
If the issue persists or you get an error attempting to uninstall the update, you may need to either reset the PC or reinstall Windows. For instructions on how to reset your PC or get a fresh start with a new install of Windows, please check out our guide here:
How to Factory Restore your BLD PC
If you have an NZXT BLD PC and require further assistance, please reach out to our Customer Support team.