Maintaining, updating, and installing your PC's drivers is important for getting the most out of your BLD Gaming PC! We always recommend that every system has the latest drivers in order to maximize the performance of your PC and to prevent your PC from running into any fatal errors. This article will give you an understanding of what a driver is, how to find new drivers, and how to install those drivers.
What is a driver?
A driver is essentially software that tells a certain component in your system how to work. While most components are plug and play, meaning that they don't typically need additional setup, sometimes a PC might need an updated driver in order to function properly. This is due to the manufacturer of that component finding issues with compatibility or performance later on they can fix to improve the overall performance of your PC. Sometimes these drivers can even get you extra features you didn't have access to previously. This is why making sure your drivers are up to date is important for keeping your PC running properly.
Where can I download drivers?
Firstly, to clear up a common misconception, you don't need to download 3rd party software to make sure all your drivers are up to date. Driver updating software is usually filled with spyware, viruses, and adware that will cause issues with your PC. The manufacturer of a component will upload their drivers to their websites for easy access and easy installation. We will detail where you can download drivers for particular components that would need them within your system.
Graphics Card
Let's start with your Graphics Processing Unit, GPU for short, also commonly referred to as your Graphics Card. As of now we only offer NVIDIA GPUs, and NVIDIA makes it simple to keep drivers updated. This is all handled through NVIDIA's software, NVIDIA GeForce Experience. Our builders preinstall this on all of our BLD PCs and it can be found easily by searching for it via the Windows 10 search bar. If this is not on your PC or you need to reinstall the software, you can find it by clicking on the link below.
Updating the driver is simple through NVIDIA's software. Simply open your Geforce Experience App to get started, and then click "Drivers" followed by "Check for Updates." If an update is found, then start the download and installation of your driver. Once done, make sure to restart your PC! It's important for making sure the driver is fully installed.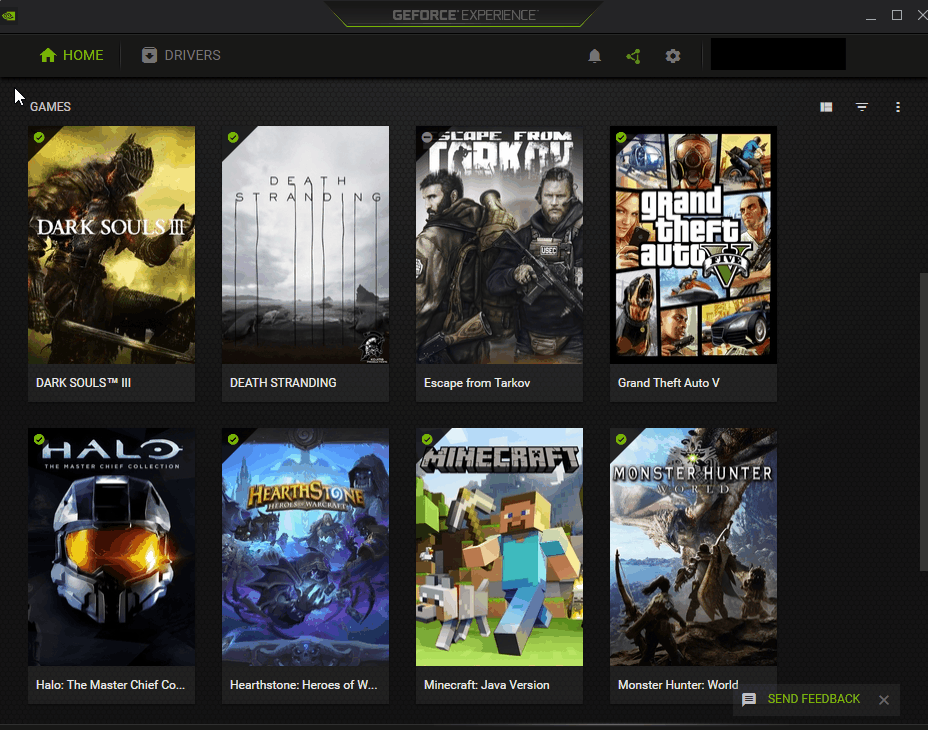 Motherboards
Next up, motherboard drivers. You can easily update your motherboard drivers in a few minutes. Due to the wide array of motherboards we've offered, there is not one centralized place to download the drivers for this component. That being said I will give you some general instructions on how to identify what motherboard you have and how to search for your appropriate drivers.
Identifying your motherboard model can be done in our CAM software, if this is not installed on your PC already you can download that at the link below.
To check your motherboard, you need to go to the "System Specs" tab in CAM, and the model of your motherboard will be listed. Make sure to take a note of the model as we'll need that for the next step.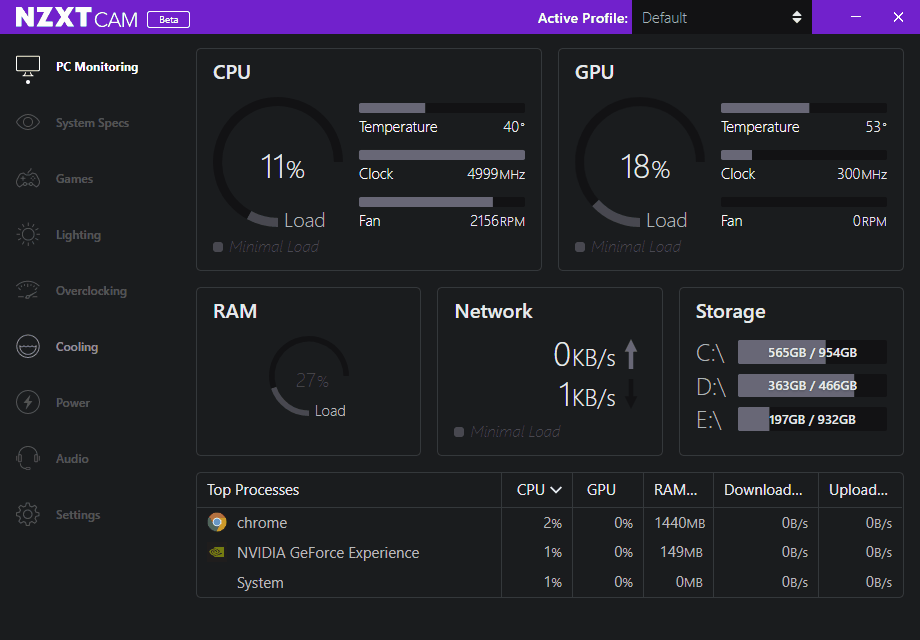 Once you have the motherboard's model noted, we have prepared a directory embedded below that will take you directly to the download page for your specific motherboard.
Once you find the download page head to the section titled "Drivers". Once in the driver's download section, you may get asked for your OS, you will need to select Windows 10 64-bit.
At this point, you will be greeted by a list of downloads that are available. You will want to focus on downloading the following types of drivers:
Network related drivers (such as LAN/Ethernet, Wireless/WiFi, and Bluetooth)
Audio Drivers (Important for your headphones and speakers connected to the PC)
Chipset Drivers (important for good performance with your CPU)
Now that you've downloaded the drivers you need, you will likely receive most of your drivers in a ".zip" file. Zip files are compressed to save on space until you need to unpack them. You always need to unpack a .zip file prior to accessing its contents. While Windows 10 lets you look inside a .zip file without extracting it, that does not mean you'll be able to run the update for your driver. You always have to extract the .zip first. Unpacking a .zip is simple and it only takes two steps.
Open File Explorer and find the zipped folder.

To unzip the entire folder, right-click to select

Extract All,

and then follow the instructions that pop up.
Once extracted, you'll have a new folder with the contents of that .zip file you previously extracted. Open the folder and run the installer found inside. Typically the installer will be an application file or .exe file, and it will typically be titled "Installer", "Setup", or "Autorun". Double click that file and the installation will begin. Then repeat this for all other drivers installed.
That's it! Installing drivers is really this easy, no need for any 3rd party software or too much hassle. If you have any questions about installing drivers or are having trouble with installing your drivers, don't be afraid to reach out to our Customer Service Team.