In some instances, CAM may be unable to read your PC Components outright or may be unable to read certain key details on your parts. This can be for a few reasons listed below:
The component was recently released
The component heavily pre-dates CAM (extremely old components)
The component is not to OEM specification and does not provide technical data in the same manner as it's OEM counterpart
If your component was recently released or pre-dates CAM, please reach out to our Customer Service Team with the details on all technical details on the component (model number, manufacturer, chipset series, etc). We will look into potentially getting these components listed within our CAM software.
Now if your component is read within CAM but some data is not showing up, like for example GPU load or fan speed, this may be due to the product varying from the OEM specification.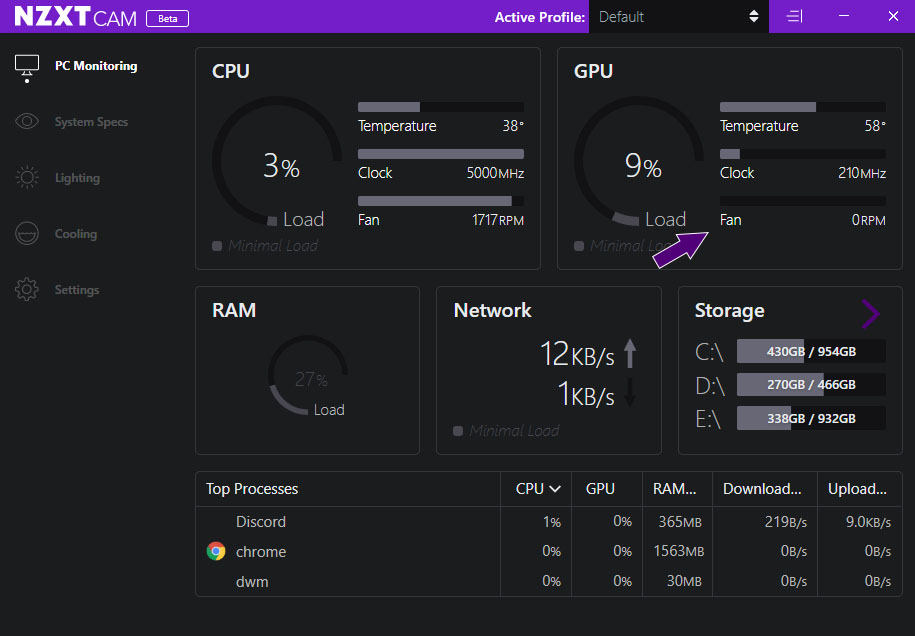 This, unfortunately, may not be able to be resolved, as the systems we use for checking this data may just not be able to read this information either accurately or at all. If you have questions about this please reach out to our Customer Service Team for assistance.