This quick guide will show you how to install our NZXT RGB Underglow in a matter of minutes with no extra tools needed. Firstly, we will need to make sure your PC is fully powered down. Next, removed the rear panel by pressing the panel release button on the back of the case (pictured below).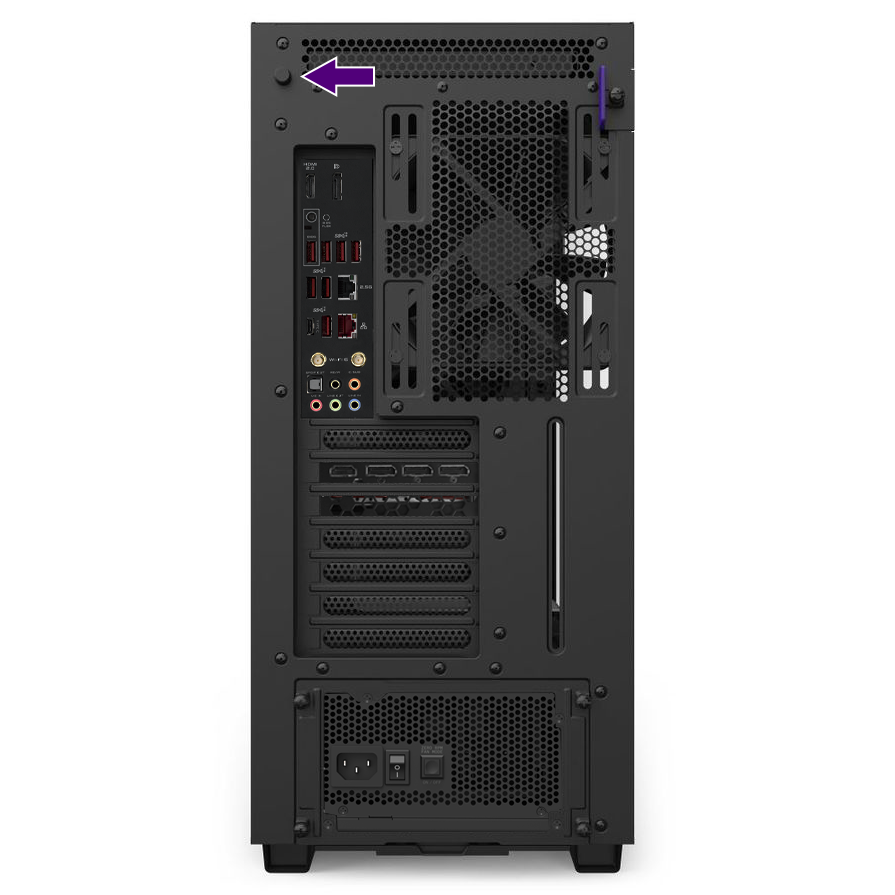 Once your panel is removed, you will want to place the system on its side or standing on its head. This will make installing the underglow a lot easier as you will be able to see what you are doing easily. Next, you will need to determine exactly where you would mount these underglow strips to the case. We recommend test fitting it to the case to see where the strips would fit best (shown below).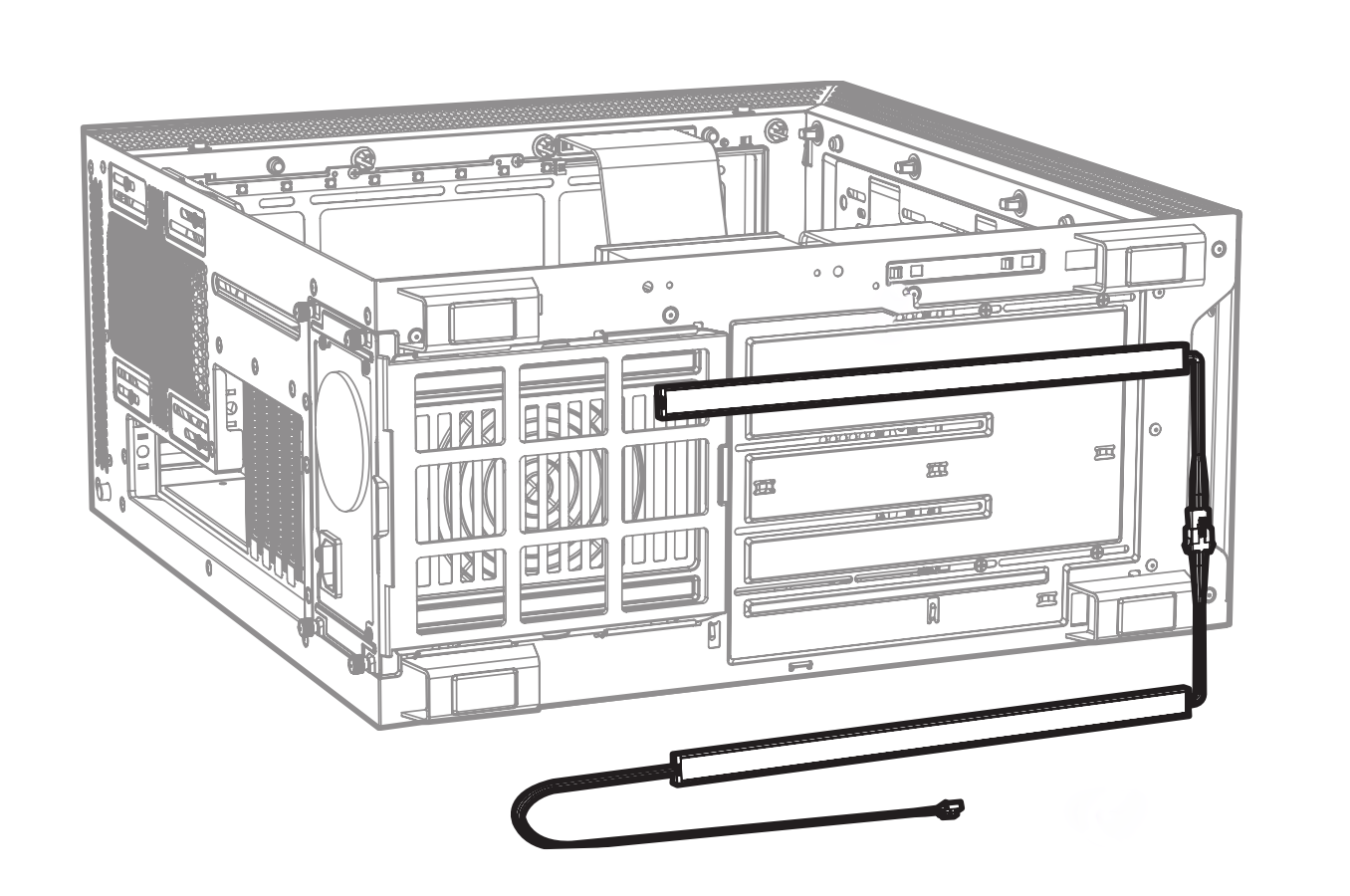 After you determine a good location to install everything, apply the included double-sided adhesive to the strips in locations that will still toe the case itself best. Any indents and contours on the case will not be a good place to put the adhesive so keep this in mind, additionally make sure to use two double-sided adhesives per strip. From here, peel back the other side of the adhesive strips and mount them to your case. There are included cable holders as well that will keep the cables sagging from the bottom of the case. Here is an example of a properly installed Underglow.
Once installed, route the connection cable through the bottom hole shown above under the foot. This will place the connector for the underglow just under the pre-mounted LED strip in the H710i. You will connect the Keyed to 4 Pin Adapter cable (labeled letter F in the Underglow manual) to the underglow connector. Then line up the white arrow with the pin labeled 5V on the connector to the LED strip (example below).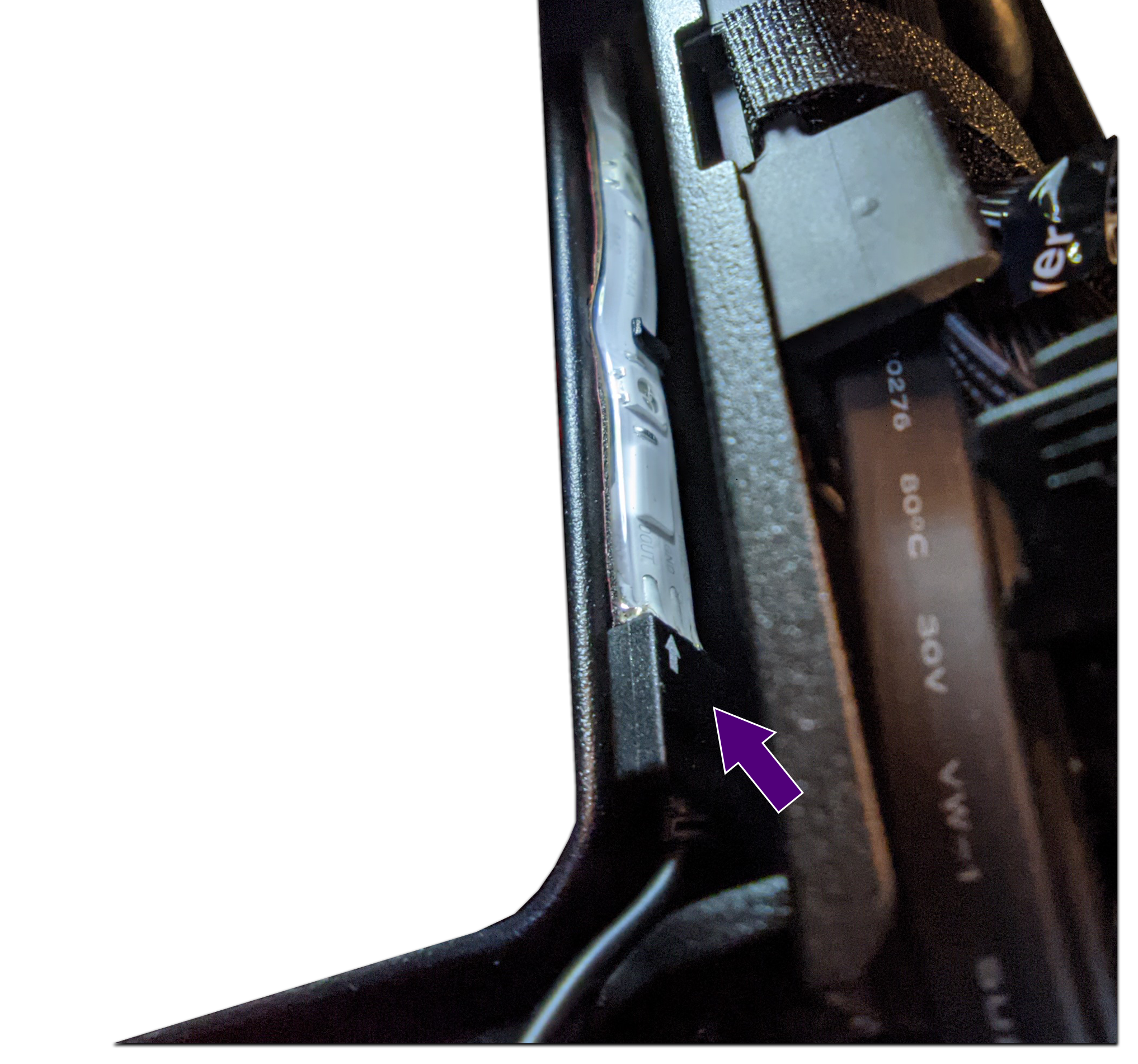 After connected properly, you will be able to control your strips within our CAM software. If you have any questions on this process please contact our Customer Service Team.