With the launch of Alder Lake came the new LGA 1700 socket, a new way of mounting. Due to this new mounting pattern, all current coolers will need a new mounting adapter bracket, as shown below.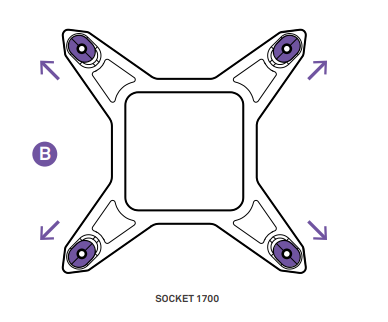 To make the transition less painful, some motherboard manufacturers, mainly ASUS, have opted to provide mounting for the LGA 1700 bracket and its predecessor, the LGA 115X bracket we have all come to know and love. Below you will notice the double-stacked mounting holes that allow for the mounting of either bracket.




While their efforts are appreciated, no good deed goes unpunished. We will not speak for other manufacturers, but with the NZXT Kraken line, mounting with the older bracket should only be temporary. While the holes provided do take the LGA 115X size into account, the height is no longer the same. Why is this important? This is important because it allows you to inadvertently overtighten the Kraken when mounting with the older style bracket. We advise if you do mount your Kraken cooler with the 115X bracket, you hand tighten the thumb-nuts and then lock them in with a half-turn of the screwdriver. Again, we want to reiterate that we recommend this only as a temporary solution and suggest you reach out to our support team here to request the appropriate bracket.