Our NZXT cases have built-in LEDs on the power buttons of all of our latest cases. When the PC is powered on, the light on the power button should be fully illuminated. There is an additional LED that will flicker to indicate storage device usage.
If you would like to disable this LED, you can do this easily in a few minutes. These LEDs are controlled by the F_PANEL cable coming from the front of your case. These will likely be connected to the front panel pins on your motherboard.
To start, disconnect the F_PANEL cable from your motherboard. Next, you will want to retrieve the F_PANEL breakout cable, including all new cases. The breakout cable is shown in an example below: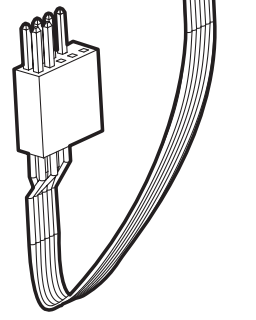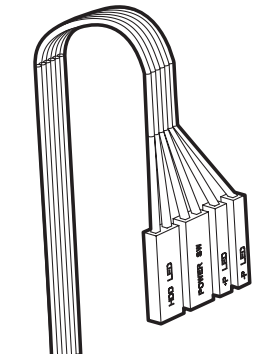 You will need to connect the breakout cable to the F_PANEL connector, allowing you to select which individual pins are connected to your motherboard. Now you will need to connect only the POWER SW, +P LED, and -P LED to the corresponding pins on your motherboard.
We recommend you review your motherboard manual to find out the exact layout of these pins. You will not connect the HDD LED, as this is what causes the flickering LED. An example is shown below.