Out of the box, the H510 Elite includes four fans, two of which are AER RGB 2 140mm Fans that are pre-wired to the included Smart Device V2 controller for RGB power and fan power. How we route these cables is optimal for easy installation of your build within the H510 Elite, but in some cases, customers may want to add additional RGB fans.
This would require you to daisy chain these additional AER RGB 2 fans to the preinstalled fans but would not be possible without re-doing the order of how these fans are daisy-chained. This is due to the fact that the included RGB fan cables are just not long enough to reach from the front fans to the top mount of the case. Below is the current configuration of the H510 Elite out of the box.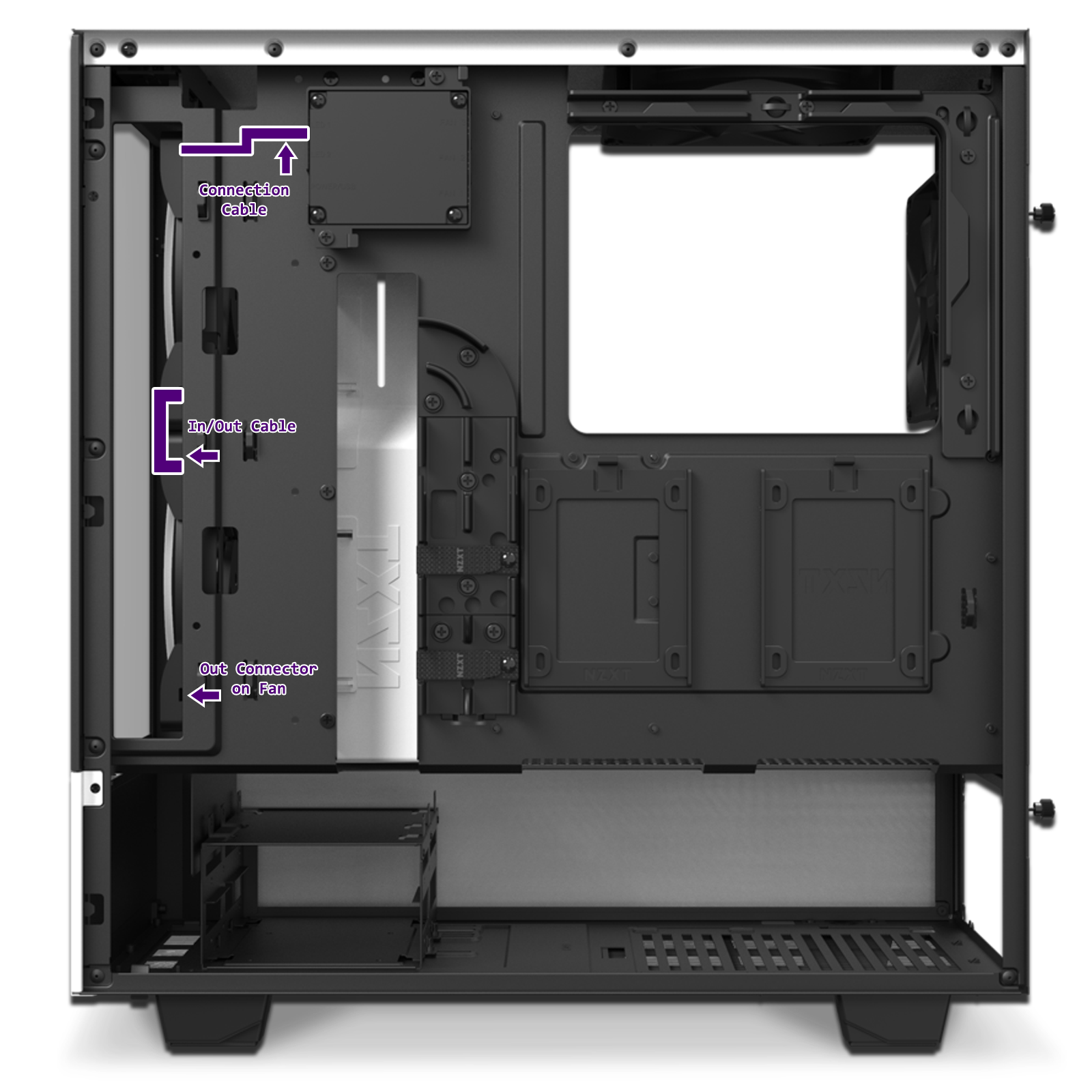 Before we get into how this will be organized, it is important to mention that if you want an AER RGB 2 fan to occupy the rear fan mount, you would have to replace the top fan with an AER RGB 2 fan as well in order to make this work. You would need a 140mm AER RGB 2 fan for the top and a 120mm AER RGB 2 fan for the rear. With the included, 500mm fan to fan cables included with the two fans you bought separately this will be routed as shown in the photo below: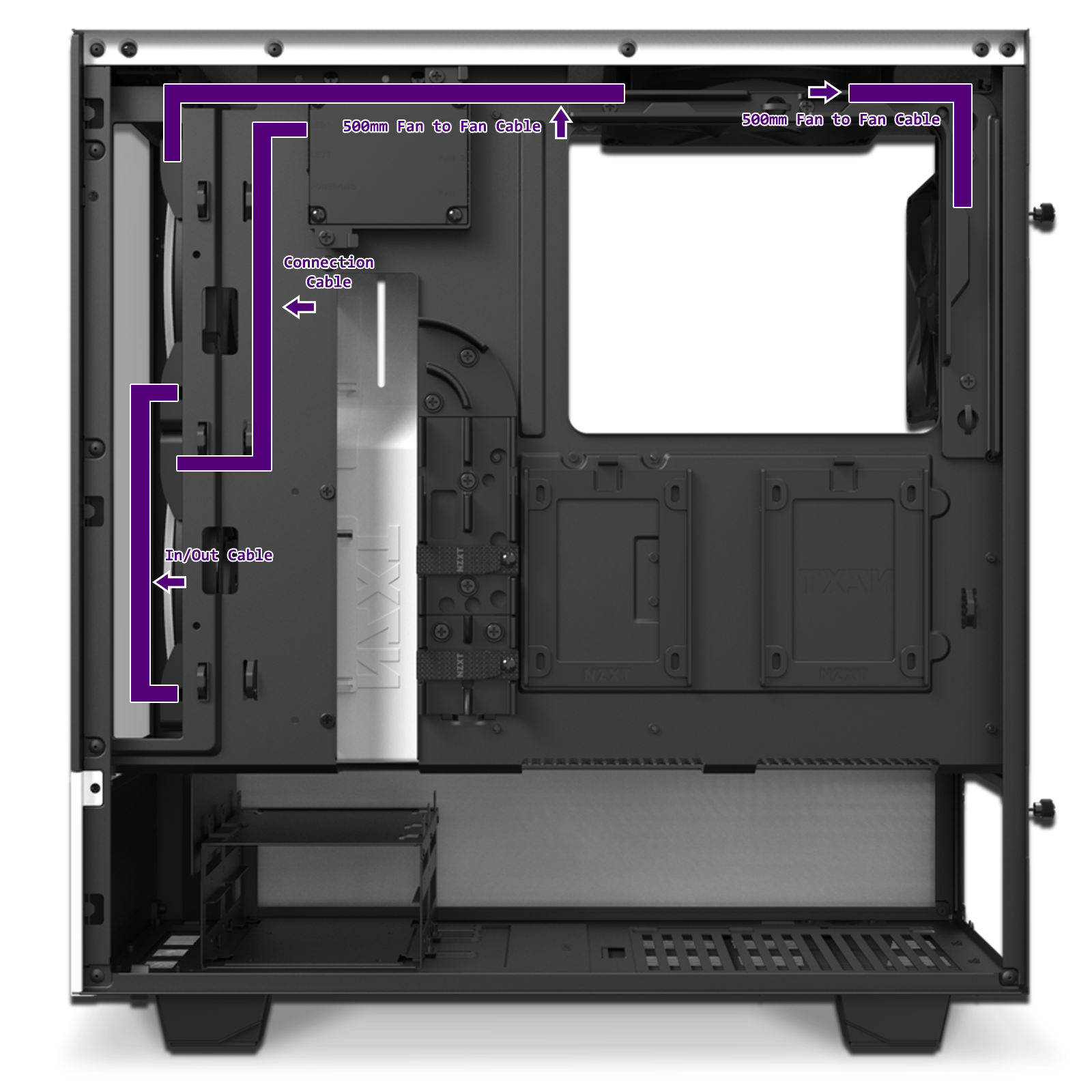 To break this down further, we are changing the order of the daisy chain in order to simplify cable routing. This would make the bottom front fan the first fan in the chain, followed by the top front fan, then the top fan, and finally the rear fan. With the RGB cables reorganized in this fashion, you will be able to have all of your RGB fans on the same channel on the Smart Device v2. If you have questions on this process please contact our Customer Support team.