In this article, we will detail the process of replacing your H510 USB Module. This can be done easily with a Phillips #1 Screw Driver and a bit of time. Firstly, you would need to remove the glass panel and the back panel on your H510 case. This can be done by loosening the screws shown in the photo below.
Once your panels are removed we can now work towards removing the USB module. Firstly, if you have an H510i/H510 Elite, you will need to remove the built-in LED strip on the top of the case. If you have an H510 you can skip this step. To remove the LED strip, you will remove the screws shown in the photos below.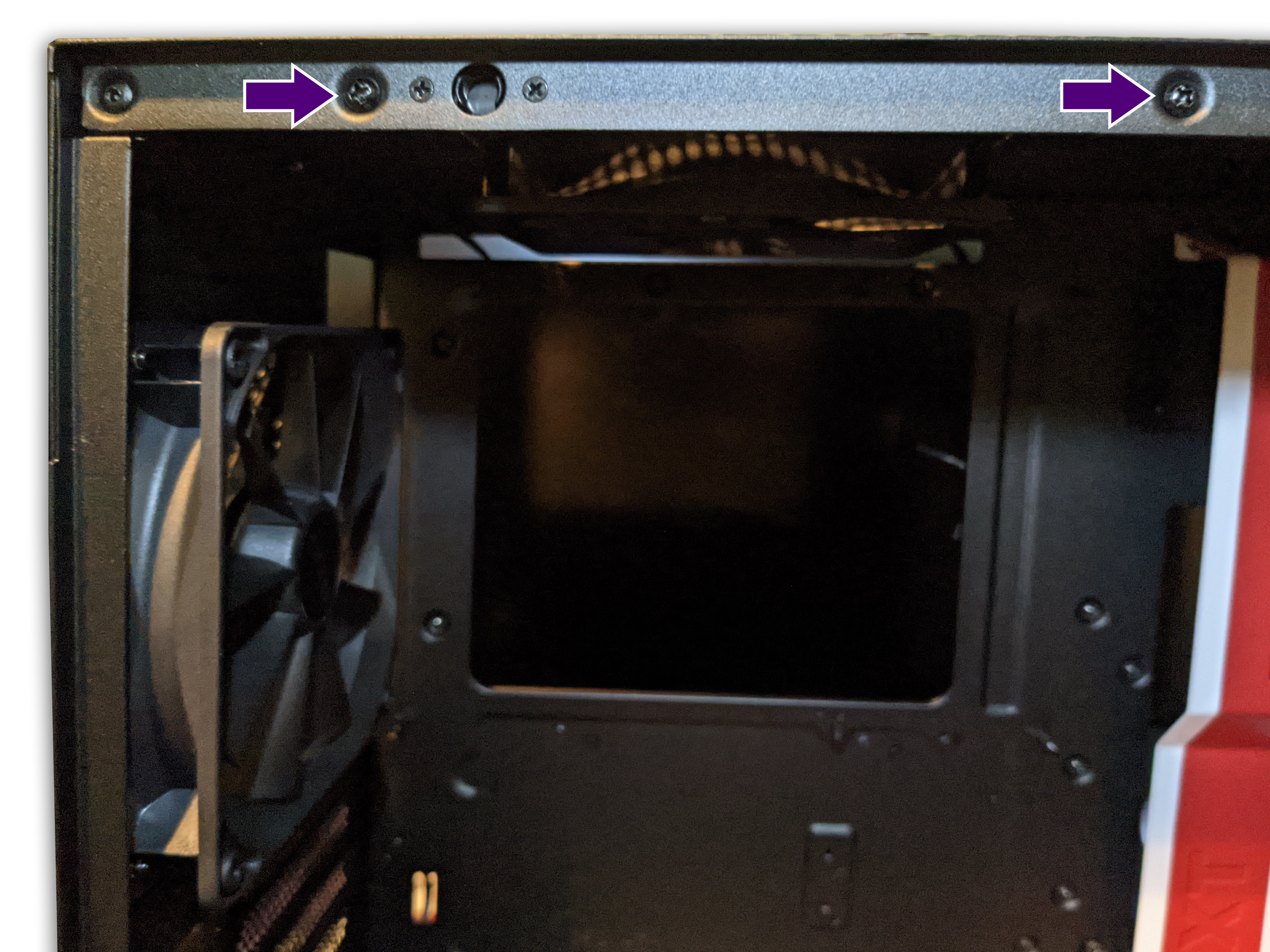 From here the LED strip will hang freely, you won't need to disconnect it from the system, it just needs to be out of the way in order to pull out the hub. You will now need to remove the radiator bracket. This can be done by removing the two screws holding the bracket shown in the photos below.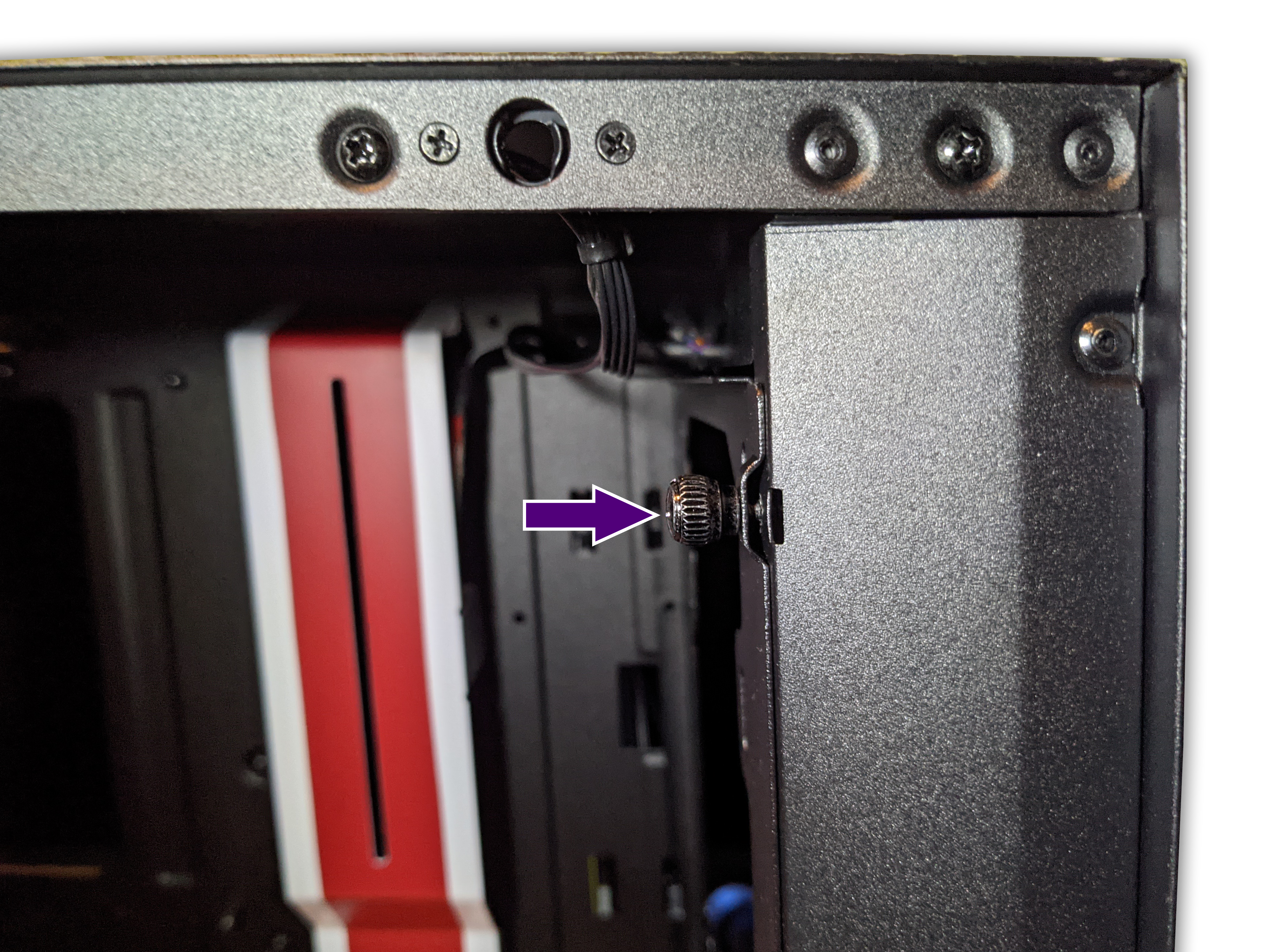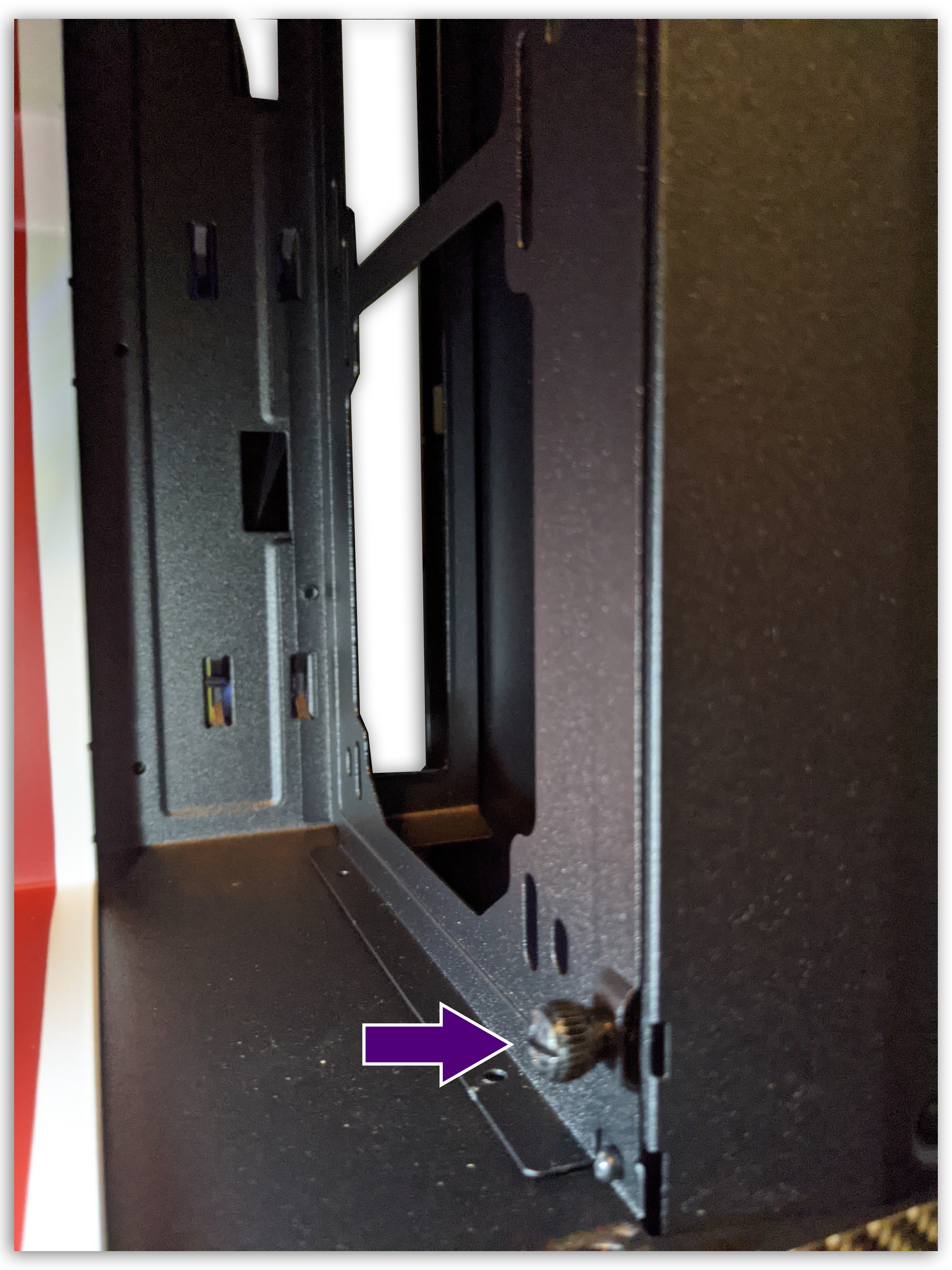 You will not need to pull the bracket out fully since the fans or cooler installed to the bracket will keep you from doing so anyway. You can now work on removing the USB hub. This is held in by two screws located on both sides of the case, shown in the photos below.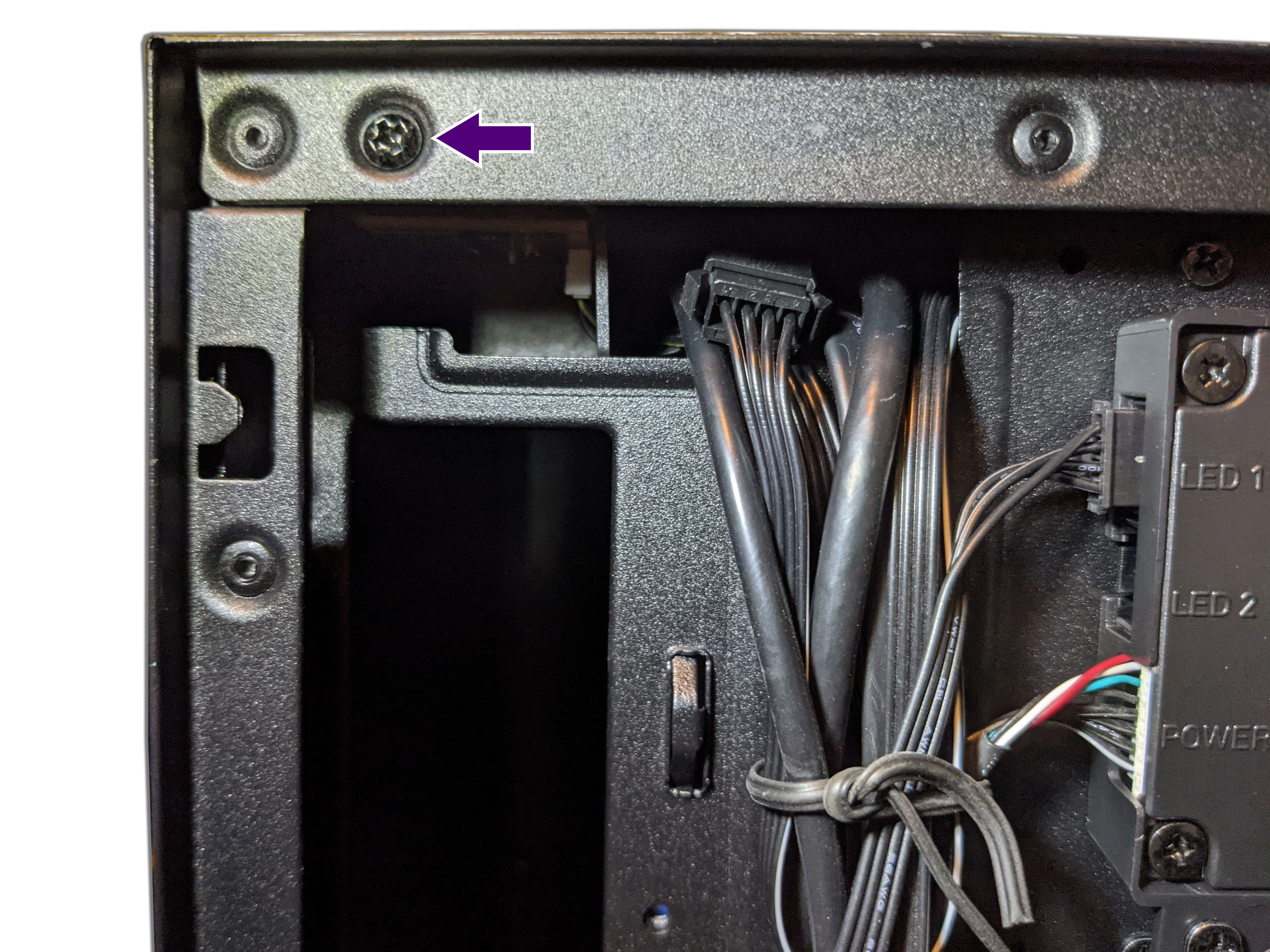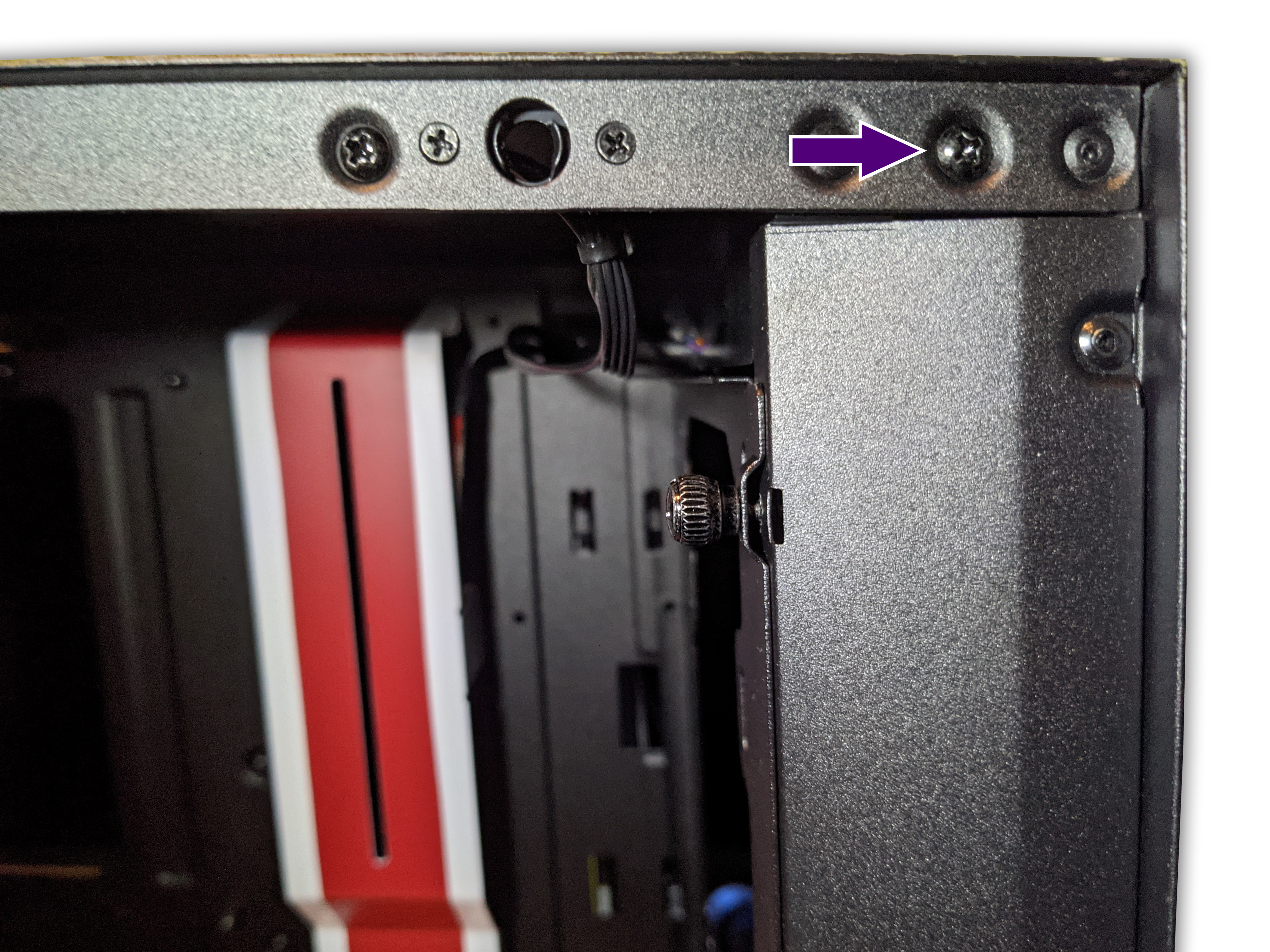 Once these two screws are removed then you can pull the hub out, we recommend following all the cables from the hub to your motherboard to verify where they are connected. In the photo below are photos of these connections for your reference when searching for these cables. Note, for the USB 3.1 Gen 2 connector, some motherboards may not support this connection so if you cannot find it, verify your motherboard supports it.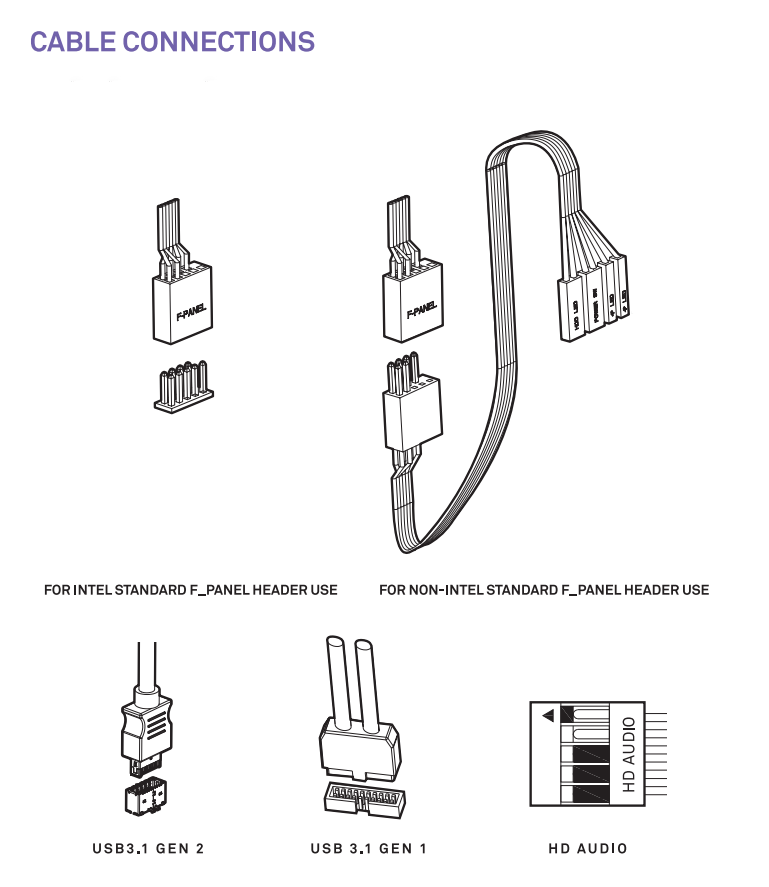 After you have removed the USB module, reverse the previous steps to install the new module you received. If you have any questions on this process please contact our Customer Service Team.