A common issue that keyboard builders might run into is a bent pin on a mechanical switch. It happens to everyone! These two metal pins are located on the bottom of every switch. They transfer your physical input as a signal to your keyboard. If they are bent, they may not be properly seated into the motherboard, causing your inputs to not go through, or be spotty.
Let's talk about what you need in order to fix a bent pin:
How do I know if a pin is bent?
Below you can find an example of some bent pins on a mechanical switch. Bummer!
Fixing Bent Switch Pins
Fixing a bent pin is super easy, all you need is your damaged switch and a metal tweezer. We recommend tweezers with a flat edge, as such: (picture here)

If the pin is bent over on itself, try to unfold it before attempting to straighten it. We want to do that with minimal force, as gently as possible. Grab the pin on the switch and start bending it slowly until it is as upright as possible.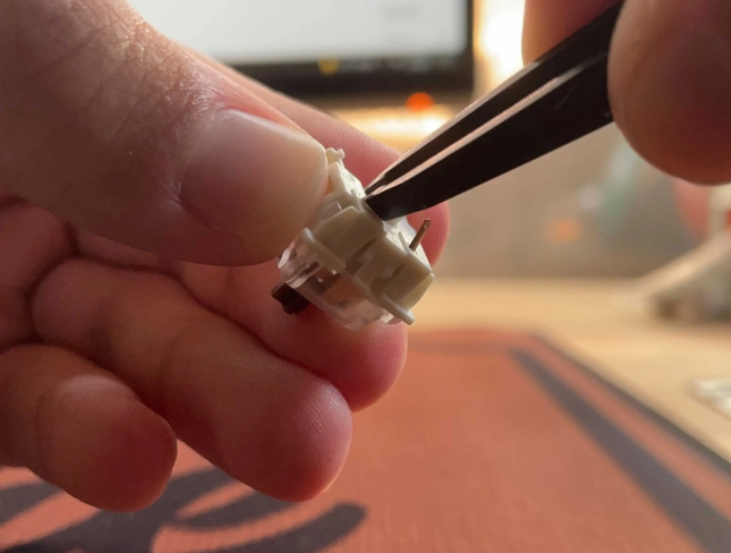 It doesn't have to be perfect, but the straighter it is, you improve the odds of a solid connection being made. Next, you can test your switch by installing it on your keyboard.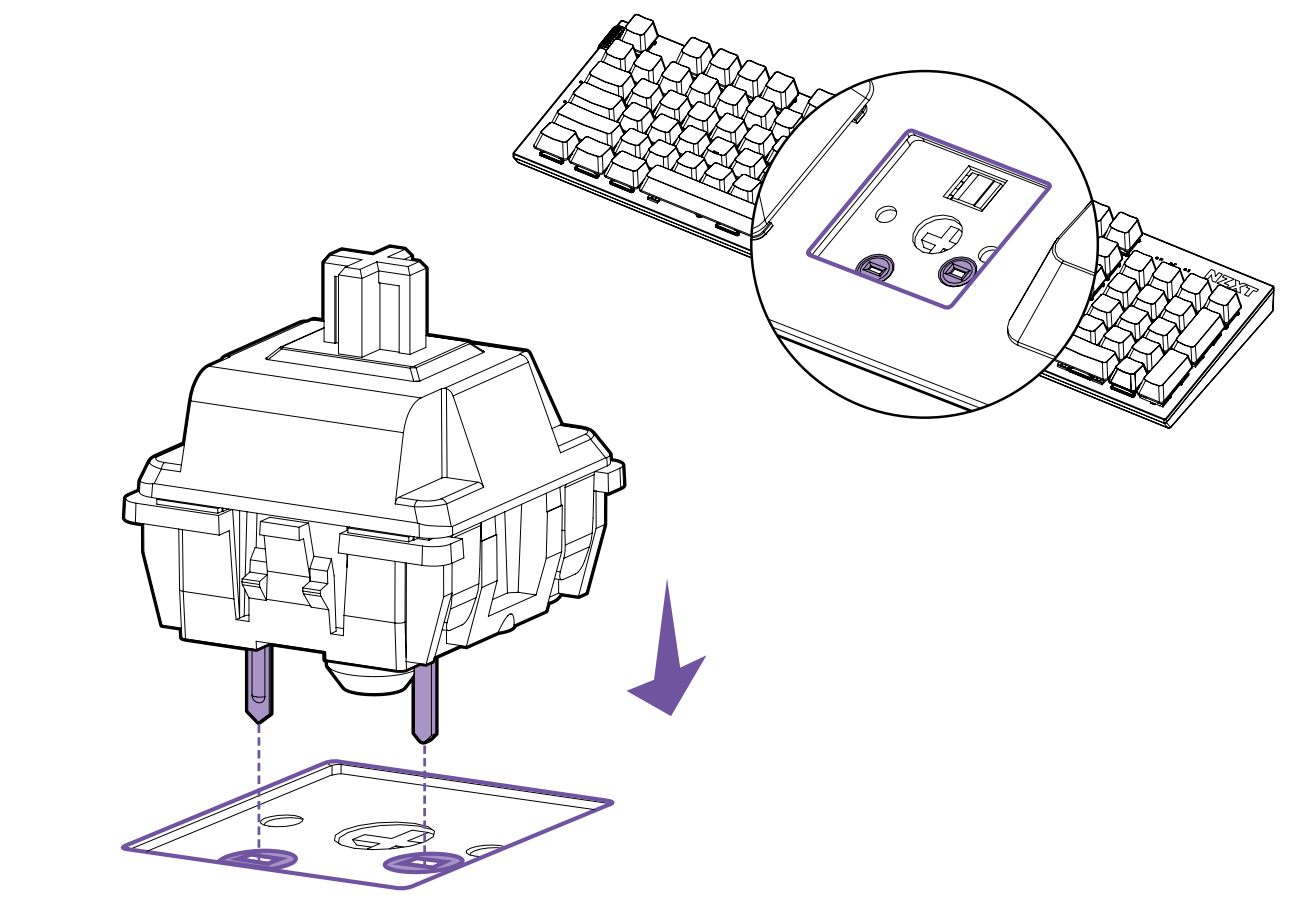 In order to reinstall a switch, first visually check that the two metal prongs on the keyswitch correspond with the two sockets on the keyswitch socket on the keyboard. Insert the switch into the keyboard socket firmly using direct overhead pressure. The sides of the switch housing should be against the top plate of the keyboard when inserted correctly.
Need more help? Hit us up here
Get involved with the NZXT Community!