If you are planning on purchasing an H7 case, or if you already own one, this article will give you tips and tricks on building inside the H7 Series of cases.
Make use of the cable management guides
All of our H7 Cases have built-in cable management guides with velcro straps, making routing cables with fewer zip ties extremely easy! We also have included velcro straps in other key locations on your case to reduce zip tie clutter even more.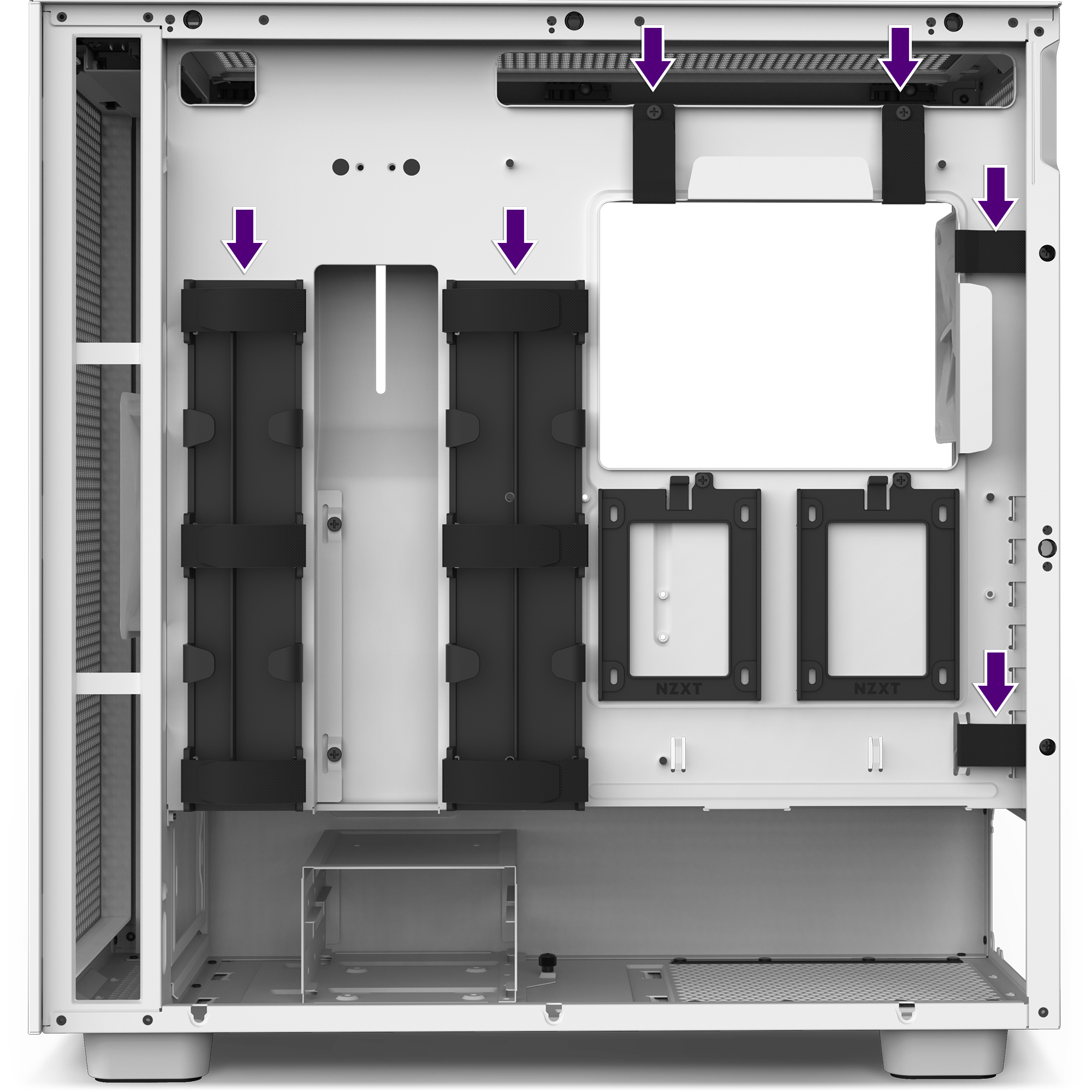 Remove the cable bar while you are building
If you are having trouble connecting cables to your motherboard, you can remove the cable bar to give you more room to breathe when routing your motherboard connections. Keep in mind that before you install your GPU you will need to reinstall your cable bar.
This can be done by removing the two screws holding the cable bar to the inside of the case as shown below.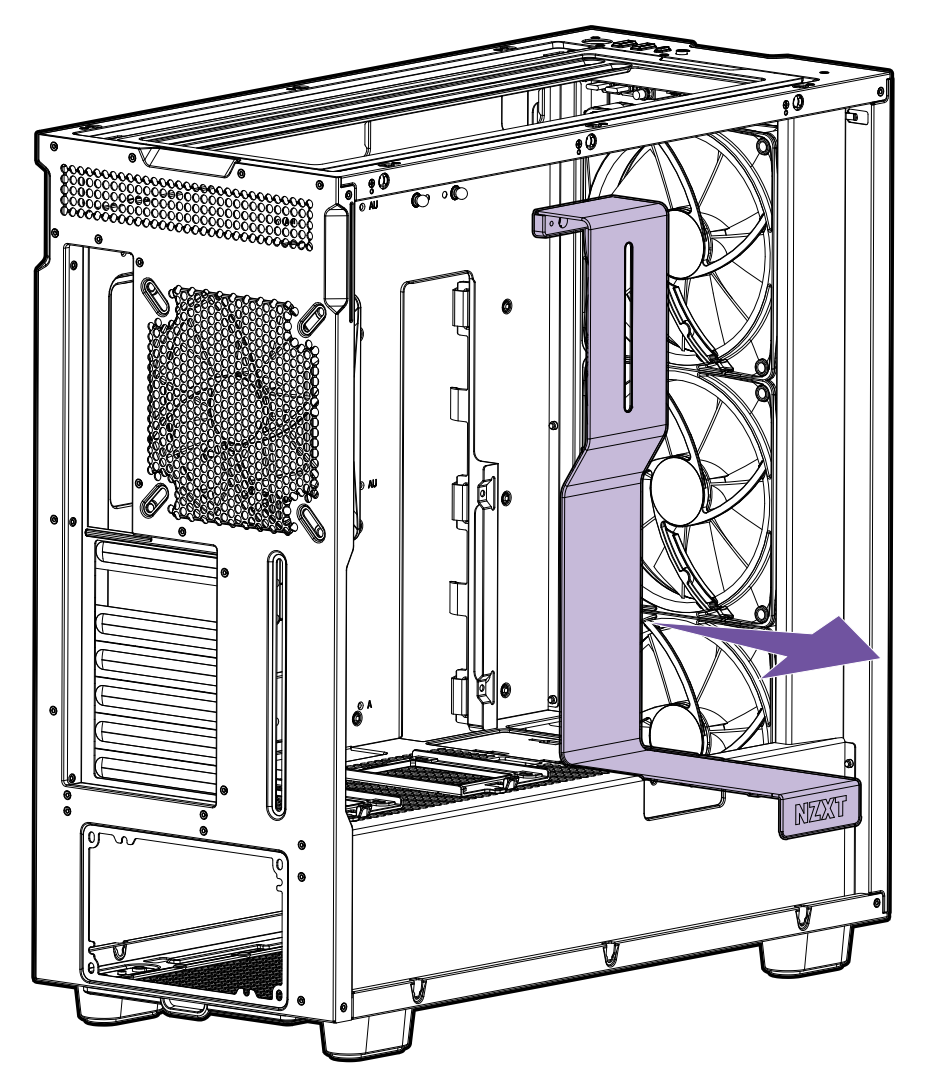 We've done some of the work for you
If you've purchased an H7 Elite case with our F-Series RGB fans, we have already pre-routed and connected your RGB fans to the included RGB & Fan Controller. Making your build just that much easier! For the H7 and H7 Flow, we've pre-installed and pre-routed the included fans as well.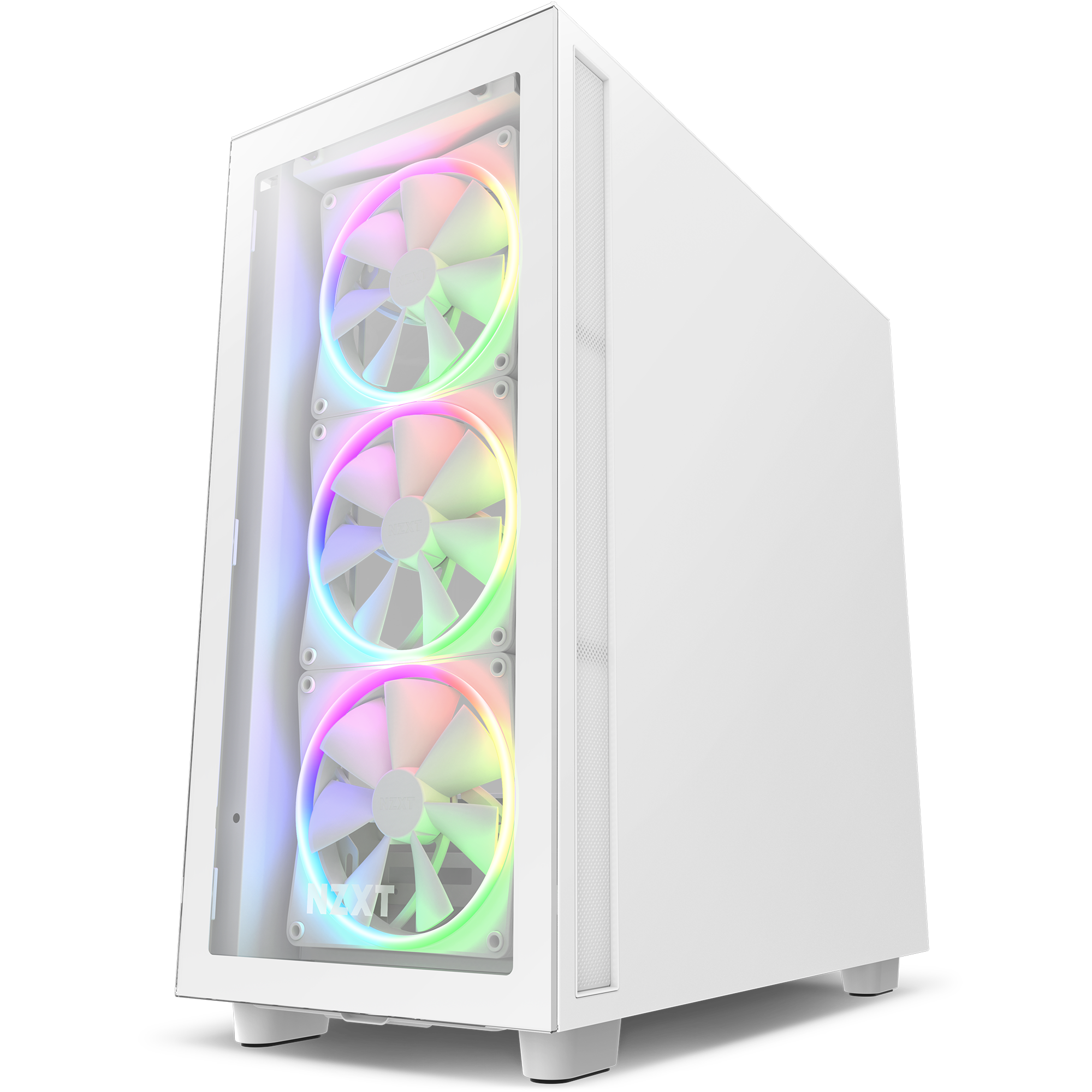 Install your liquid cooler with ease
No one likes fighting your whole case when trying to install a liquid cooler radiator in their case. We've made it a bit easier on new builders with a removable front fan and radiator bracket.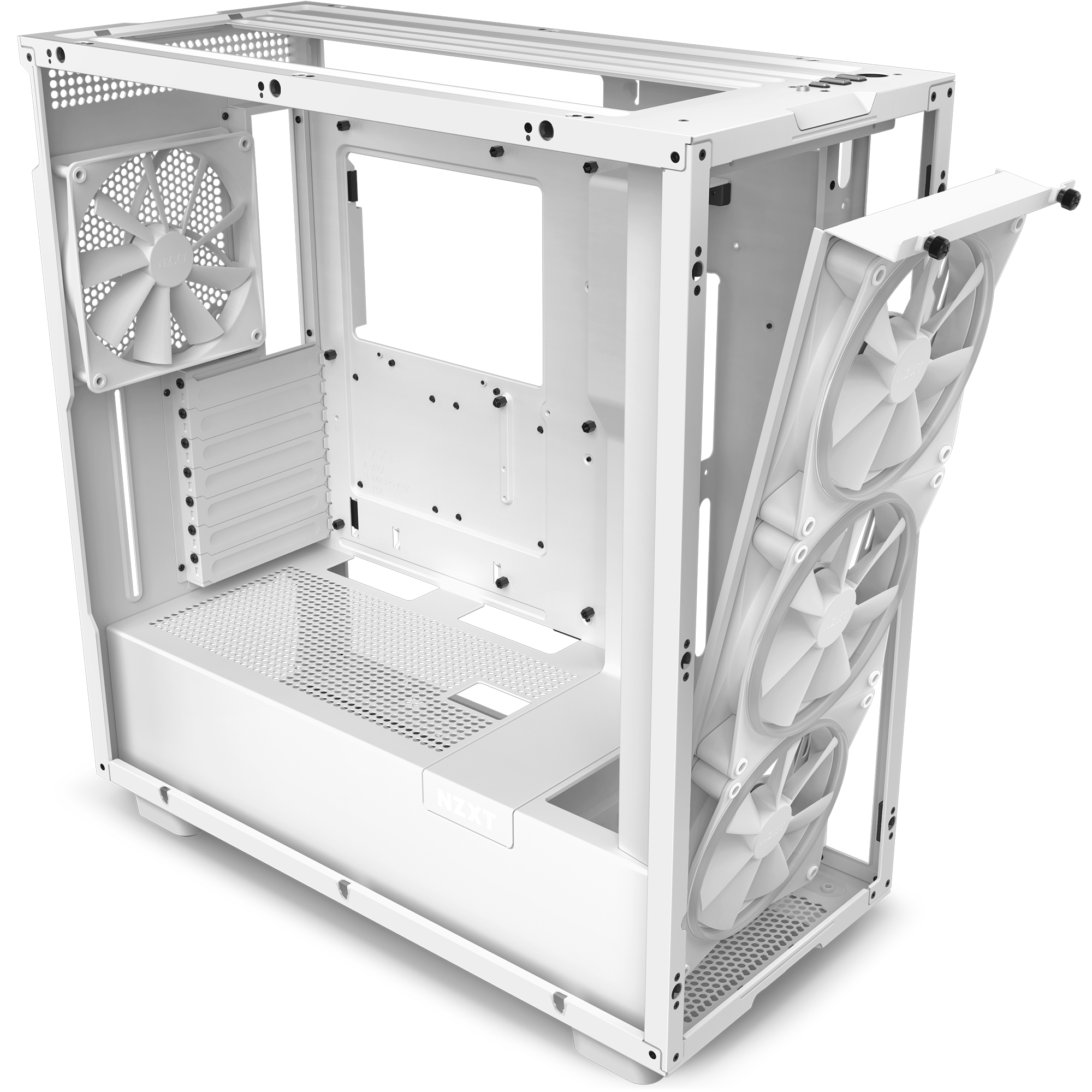 Need more help? Hit us up here
Get involved with the NZXT Community!
Discord
Twitter
Instagram