If your NZXT Capsule is having some issues with the sound playback through a headset with a 3.5mm headphone jack, here are some tips and tricks that may help you out.
Check to make sure NZXT USB MIC is selected from output options in system audio settings.
This would look something like this in the image below: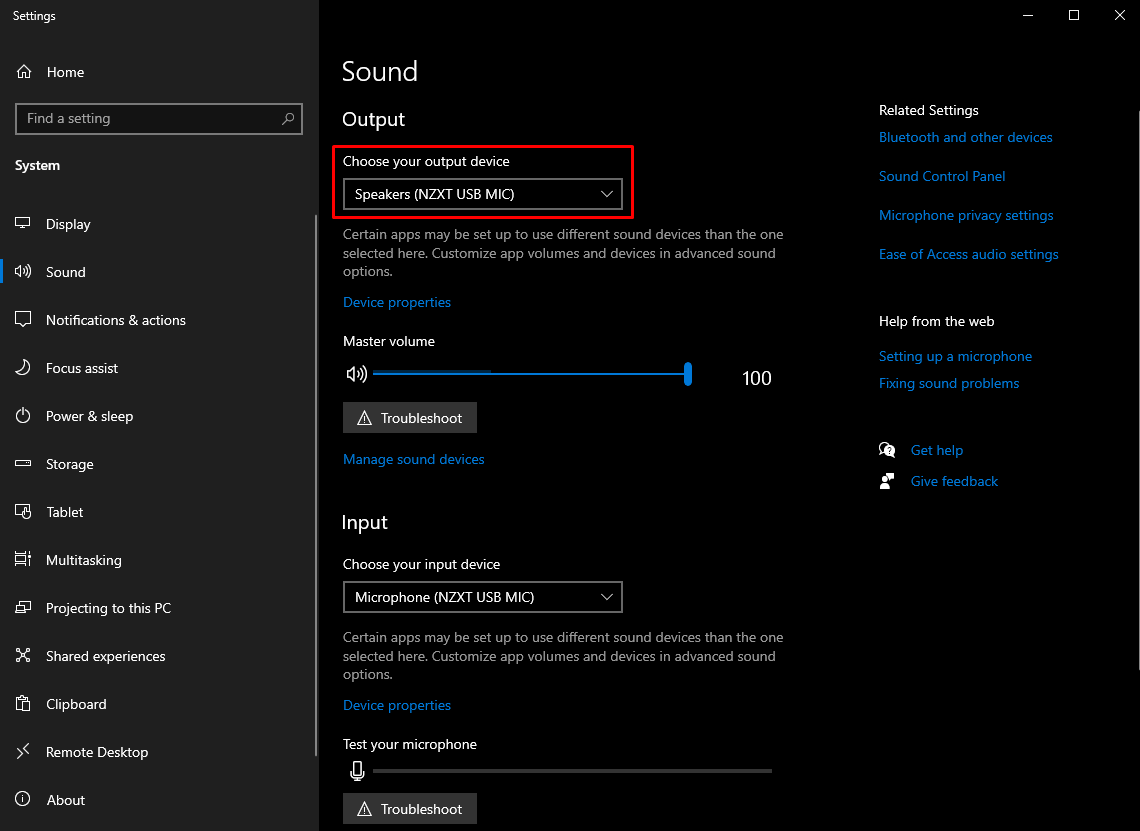 Check to make sure the microphone headphone-out knob (the knob closest to the microphone LED) is turned clockwise.
You should be able to hear yourself as you talk and will also be able to hear audio coming from your PC.
Check to make sure the audio device you are using actually has a 3.5mm headphone jack connected to the female 3.5mm port on the microphone.
With 3.5mm headphone jacks, you should be able to feel it click into place. The headphone jack should not be able to wiggle in the socket.
If the headphone has a volume wheel on the cable, make sure the volume wheel is turned up.
If this doesn't help we also recommend trying a different headset with a 3.5mm headphone jack. It may not be compatible with the Capsule