This article covers how to replace the Front Panel USB Module for H210 series cases:
For this guide, you will need the following:
A Philips #1 Screw Driver

A replacement H210 USB Module

A clean work area
Preparing the Case
The front panel will also need to be removed, which can be done by gripping the front of the case underneath the bottom edge and firmly pulling outward.  The panel is friction-fit and should pop off with a small amount of force.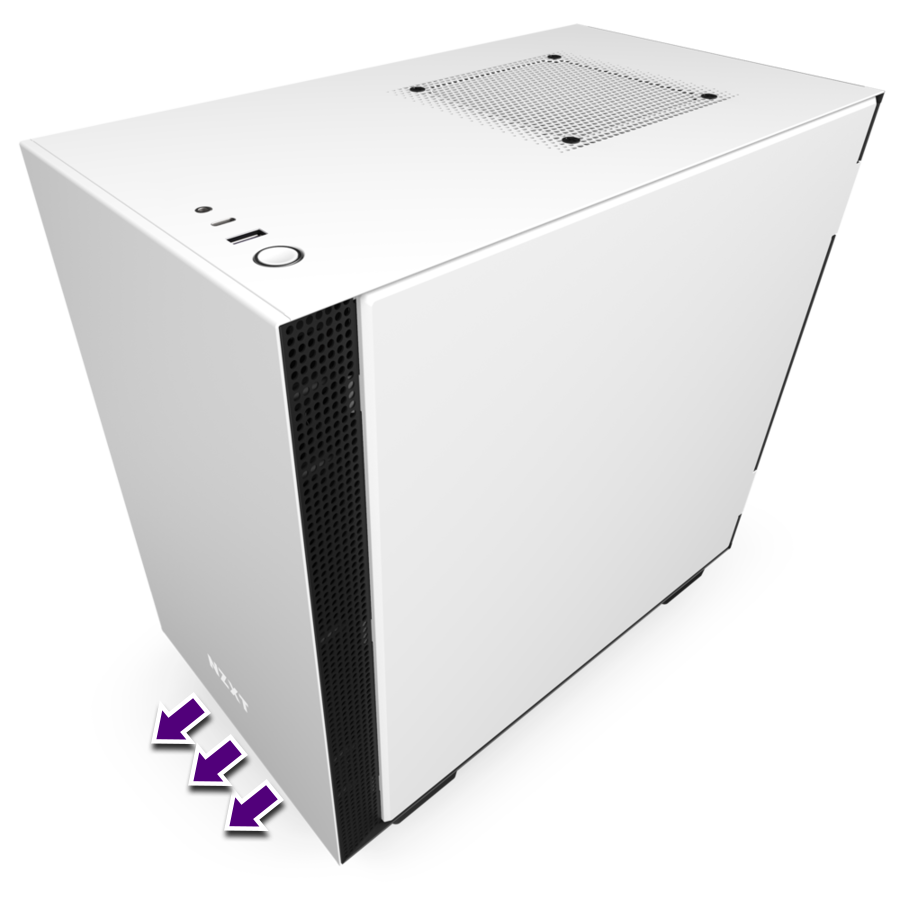 With the front panel removed, we'll need to remove the Front Air Filter and Front Radiator Bracket.  If there are fans or a front Radiator attached to the bracket, you should be able to remove the bracket without having to remove these parts.  It is recommended to take care so that the radiator tubes or fan cables do not get torn or stretched.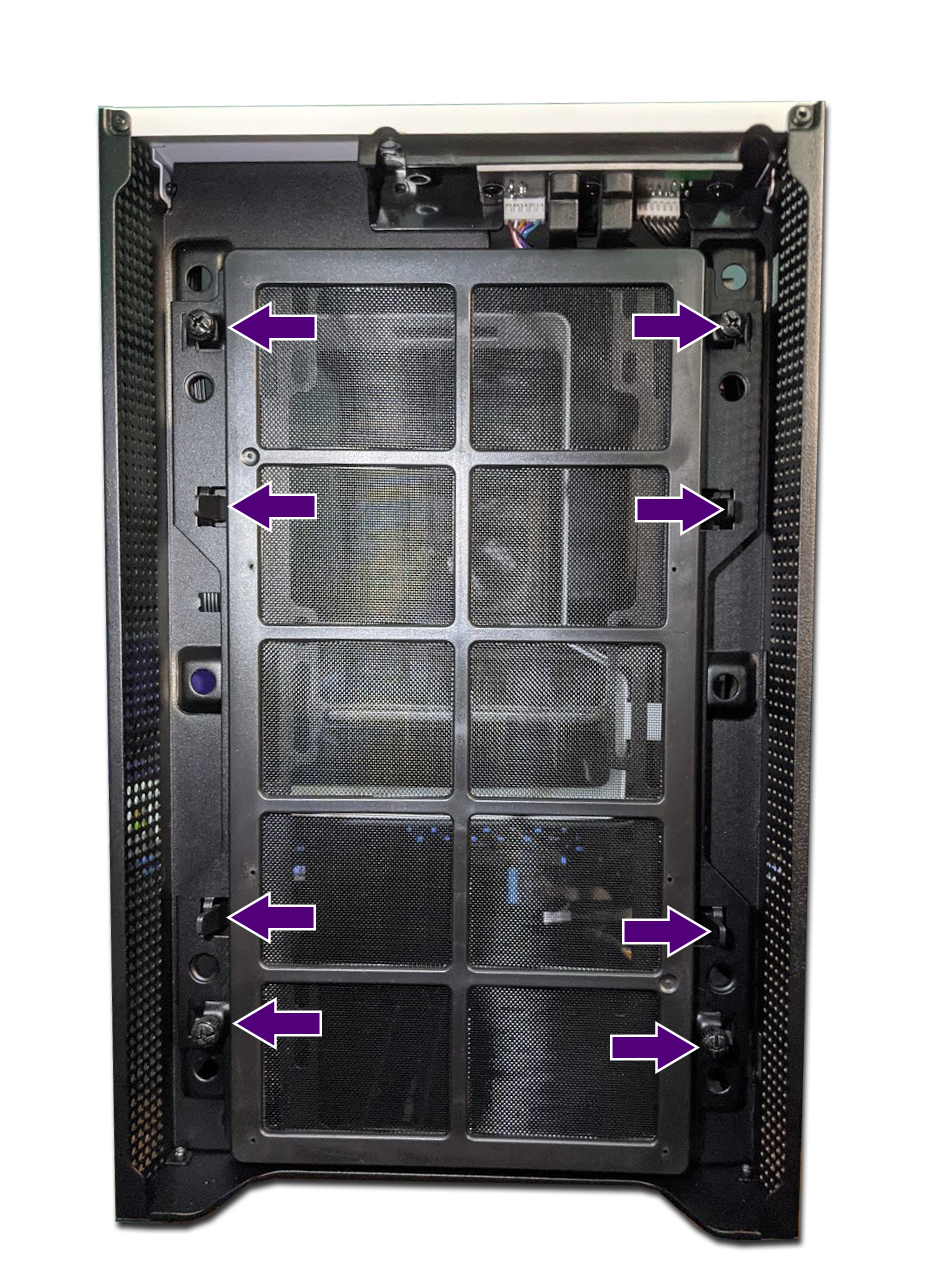 Once the Front Air Filter and Front Radiator Bracket have been removed, we'll be able to access the USB Module.  We'll also need to disconnect the Front USB Module from the Motherboard as well.  All H210 Series cases will include the following connections:
F_PANEL Cable
HD_AUDIO Cable
USB 3.1 Gen 1 Internal Cable
USB 3.1 Gen 2 Internal Cable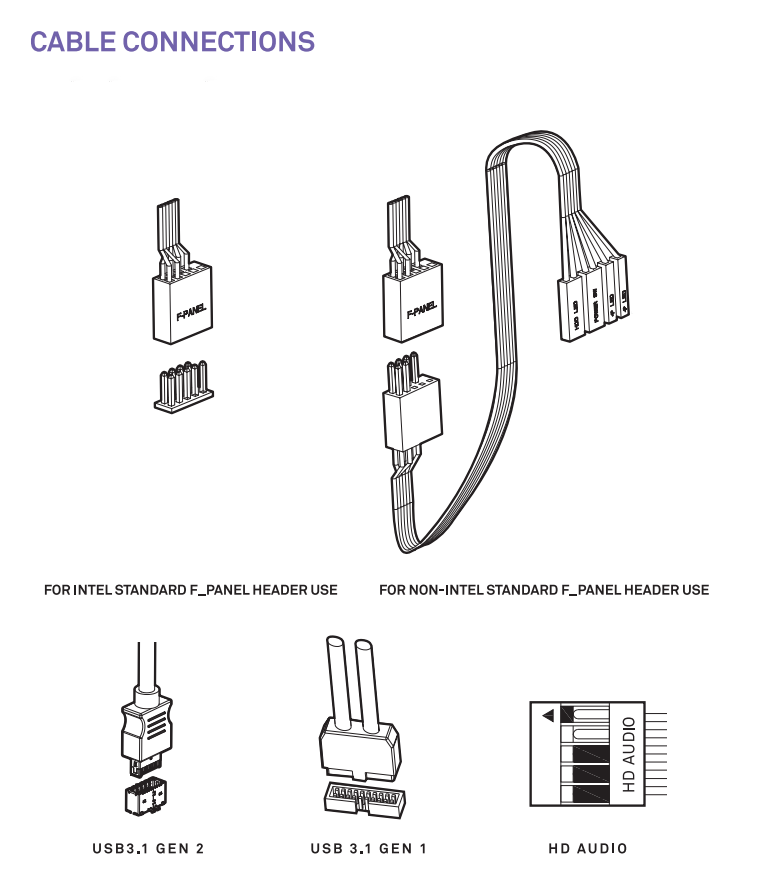 Once all 4 of these cables are disconnected, we can move forward to removing the USB module itself.
Removing the Front Panel USB Module
The Front Panel USB Module will be located in the top-right corner of the case as shown below.  To remove the panel, you'll need to remove the three screws marked below:
Please note:  There are additional screws that secure the printed circuit board (PCB) to the module housing.  Please do not remove these screws as they can make removing the module more difficult.
With the USB module removed, repeat the instructions provided in reverse order to install the replacement module you have received.
Do you have any questions not covered by this guide or need further assistance?  Please feel free to reach out to our Customer Support team and one of our friendly support agents will be there to assist you.

Are you looking to keep up on all things NZXT?  Go ahead and join the Official NZXT Community Discord to keep up to date on our latest products, upcoming sales, and join in on discussions on everything from PC hardware to gaming.