If you are encountering overheating on your CPU while using a Kraken M22, this can be an indication of a few different types of problems, in this article, we will break down those issues and their causes.
Insufficient Cooling
In some cases, the 120mm radiator will be insufficient cooling for your processor. CPUs with a high TDP (Thermal Design Power), will generate too much heat for the M22 to handle without sufficient airflow and a lower ambient temperature within the system. In conditions where you have a high ambient temperature or your airflow is insufficient, you might need to undervolt your processor to reduce its overall heat output.
Processors with a TDP of the excess of 100w TDP can require optimal conditions to maintain a load temp of around 80c. Additionally, this cooler is not powerful enough to support overclocking, so make sure to remove any overclocks on your CPU.
Fan Failure
In some instances, a fan may prematurely fail, which can cause overheating as there would be an insufficient amount of airflow passing through the radiator of your cooler.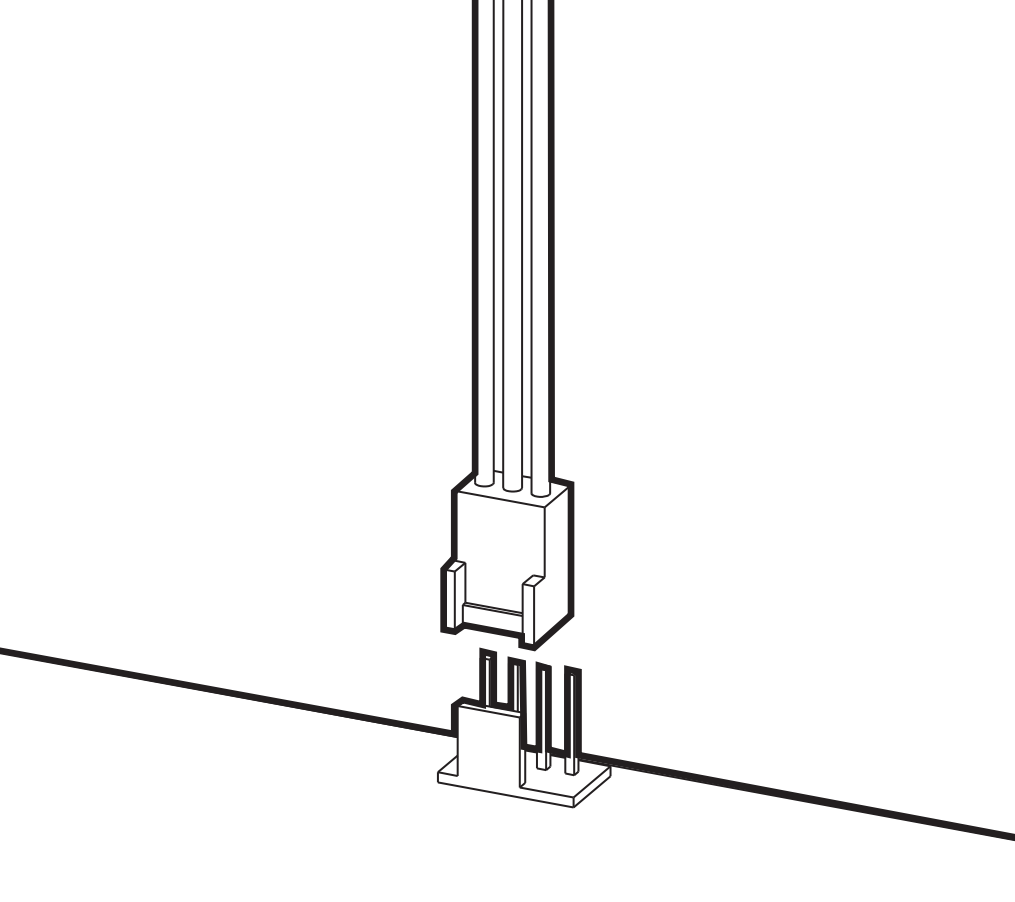 Verify if the fan of your M22 is spinning, if it is not, first power down the PC, then you would want to move the 4 pin PWM cable from the fan to a different fan header on your motherboard/controller to verify if the port is defective. If the fan spins up, this would indicate a defective part, if it doesn't spin up, contact our Customer Support for further assistance.
Pump Failure
In other cases, pump failure is also a possibility for causing overheating. This is usually more prominent than the other two causes due to a defective pump causing zero thermal dissipation to occur. First, verify that the pump has an RPM. If there is an RPM present the pump is likely still functional (pictured below):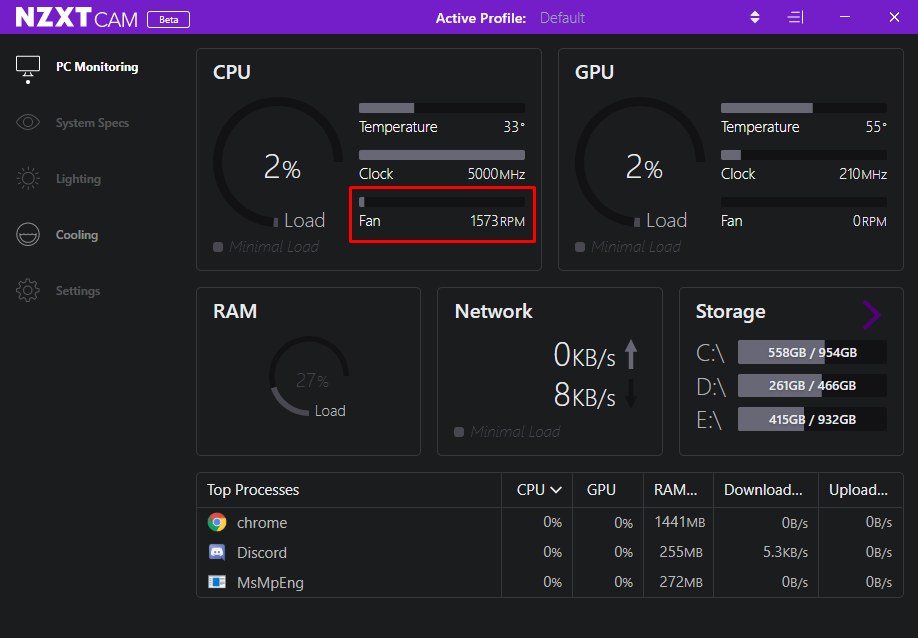 If there is an RPM, there could be a blockage in the cooler caused by an air bubble. Remove the entire cooler from the system, and shake it vigorously for about a minute to work out those bubbles. If this does not improve the issue this could be a problem with the power to the pump or a defective pump. To verify this, first, move the 3 pin connector from the pump to a different port on your motherboard with the PC shutdown. If your temperatures improve, this would indicate the port on your motherboard is defective. If the problem does subside, your pump is defective. Please contact our Customer Support for further assistance.