The Kraken G12 is compatible with the following reference design Graphic Cards: 
Nvidia
Titan X, Titan, Geforce GTX 1080 Ti, 1080, 1070, 1060, 980 Ti, 980, 970, 960, 780 Ti, 780, 770, 760, 680, 670, 660Ti, 660, 580, 570.
AMD
RX 480, 470, R9 390X*, 390*, 380X*, 380, 290X*, 290*, 285*, 280X*, 280*, 270X, 270, R7 370, HD7970*, 7950*, 7870, 7850, 6970, 6950, 6870, 6850, 6790, 6770, 5870, 5850, 5830.
* Some variations in AMD die height may require the use of a copper shim which is not included.
Due to the large variety of non-reference Graphic Cards, we are unable to test and verify compatibility for all cards. This does not mean the G12 will not work with your GPU. 
In order for a non-reference card to be compatible, it must have:
The same mounting screw positions as the reference version of the card.
The Mosfets located on the right side of the card, so that the G12 Fan will provide sufficient cooling.
Below is a reference image that gives you a better idea of placement. Please use your best judgment when using the Kraken G12 with a non-reference card. Keep in mind that the Kraken G12 does void the warranty of your GPU. Misuse or mishandling is not covered by NZXT.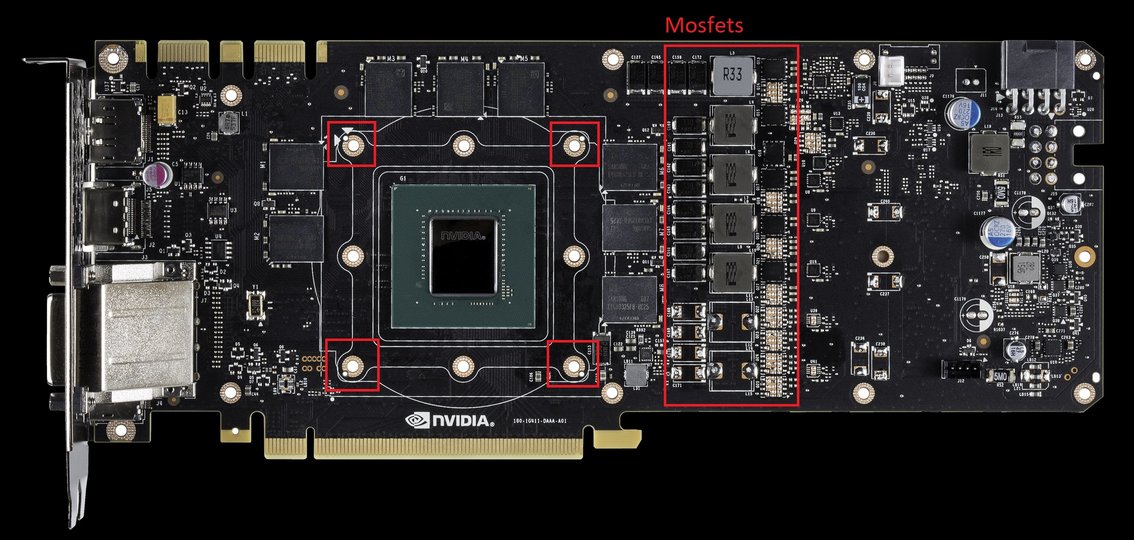 If you have any further questions, please contact our Customer Support Team.