When shipping a custom or prebuilt Gaming PC using our NZXT H1 case, we have dedicated instructions for the packaging and assembly of this system for an RMA using materials that NZXT can provide on request. This article will detail how to package your system with the provided packaging materials.
When provided packaging material, you will receive an NZXT shipping box, three large foam pieces, one smaller rectangular piece of foam, and one small square piece of foam. Below is an example of packaging we would provide to you.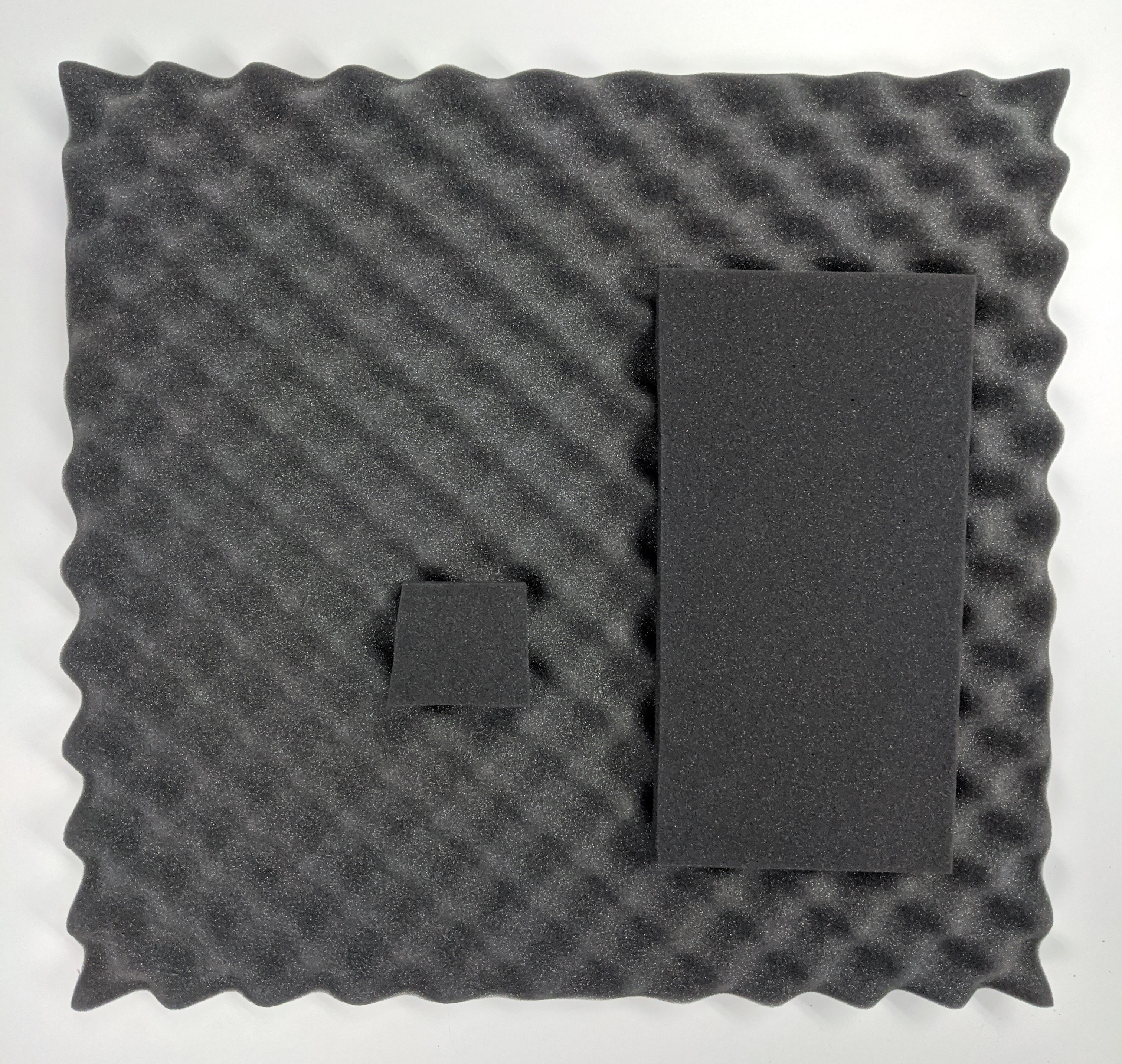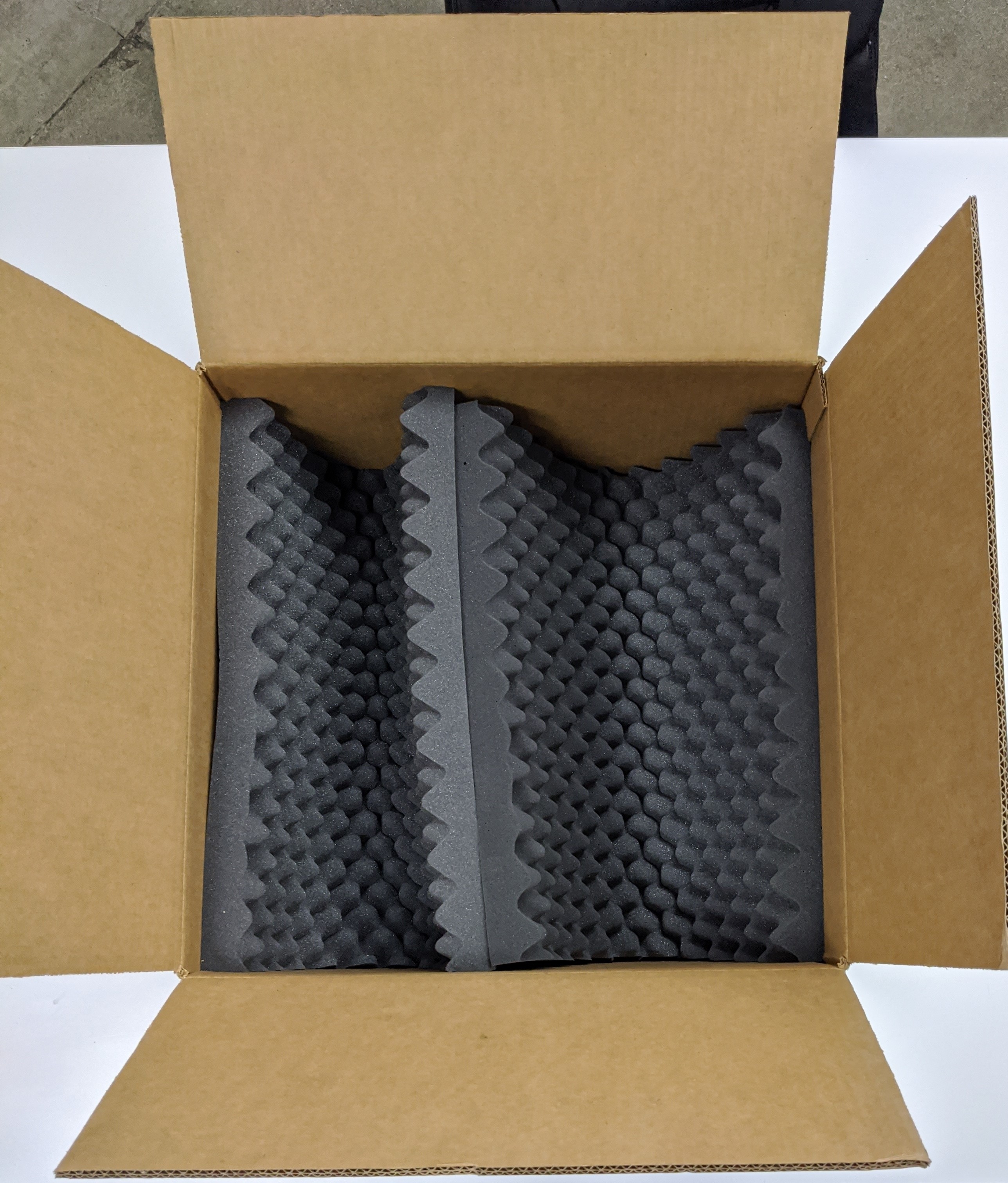 Once received, you will need to open your case; this is done by removing three panels on the NZXT H1, the Front, Rear, and Top panels.
To remove the front/rear panels, you would need to lift from the bottom of each panel, as shown in the GIFs below.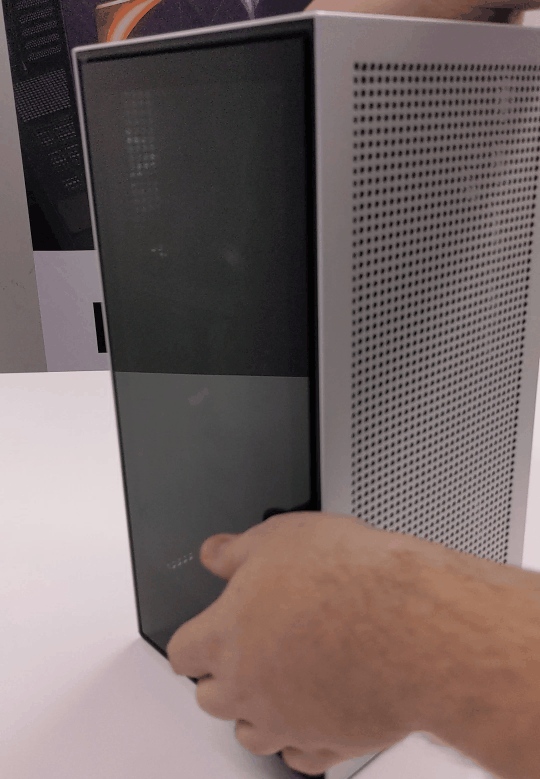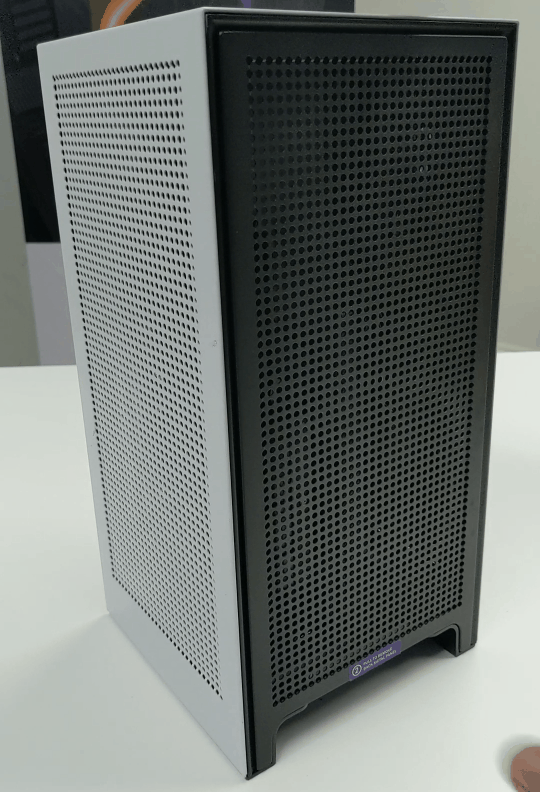 Then you would need to remove the top panel; you can do this by slowly sliding this panel up along the case, as shown in the GIF below.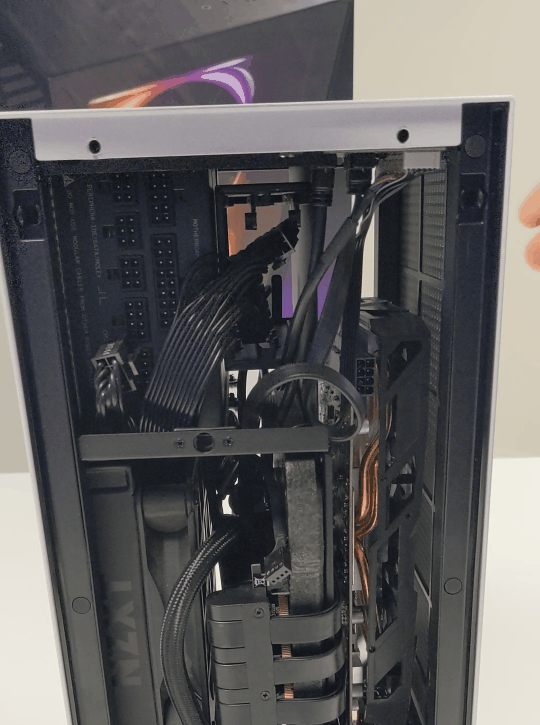 Now that the panels have been removed from your case, you will be able to insert the two smaller pieces of foam we have provided to you. For the rectangular piece, you will be inserting this over your GPU as flush as possible to the outer edges of the case, as shown below. If the foam protrudes a bit, that is okay. The foam will be compressed when you reassemble your case.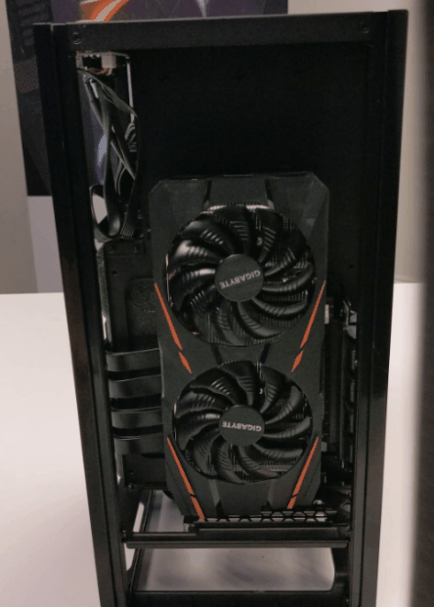 Once the foam for the GPU is inserted, you will want to insert the smaller square between the Riser cable and liquid cooler, as shown below.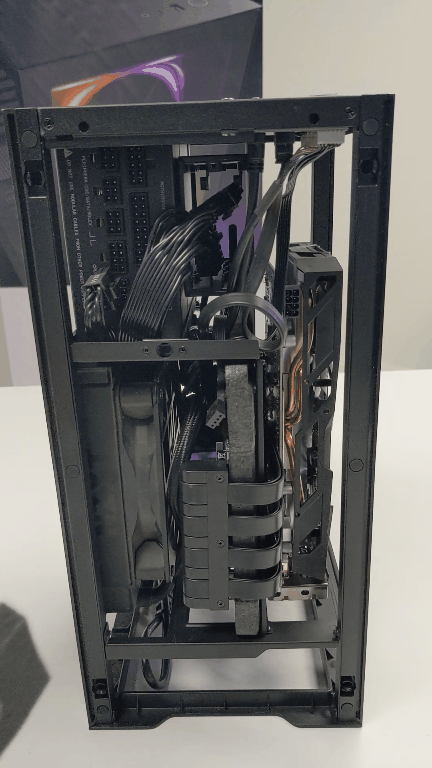 With these foam pieces inserted, you can now reassemble your case by sliding the top panel back over your PC. Then followed by installing the front and rear Panels, you may need to tap these panels with the palm of your hand to lock them into place; please keep this in mind.
Now you will need to insert the PC into the provided packaging. To do this, you will need the wedge the PC between the two angled pieces of foam shown below. The foam will prevent the case from shifting around in shipping and protect the PC.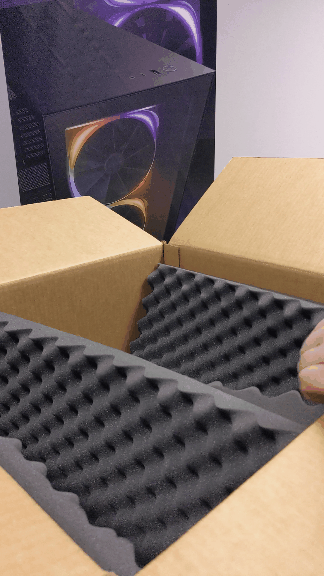 With the computer placed within the box, you can now lay the large foam piece on top of the computer, as shown below.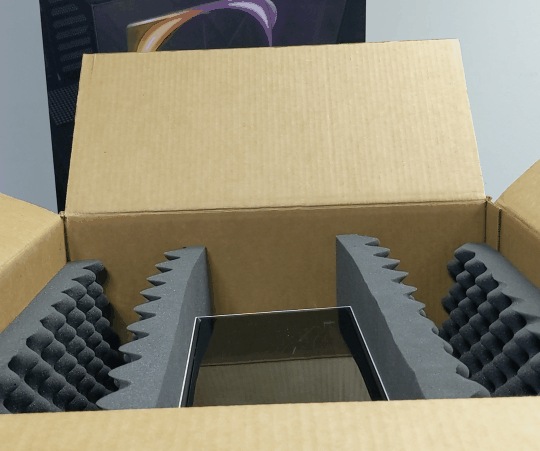 That's it! Please make sure to include your RMA form printed out on top of this foam piece and then tape the box closed with heavy-duty packaging tape. If you run into any issues or have questions about this process, please reach out to our customer service team for assistance.