All new components sold by NZXT are covered under our Global Warranty. Our Global Warranty covers your part in the event of the following:
If the product were to fail prematurely.
Against defects that could manifest within the warranty period.
Improper assembly or defects caused by improper assembly.
Below you can find the lengths of our warranties per product: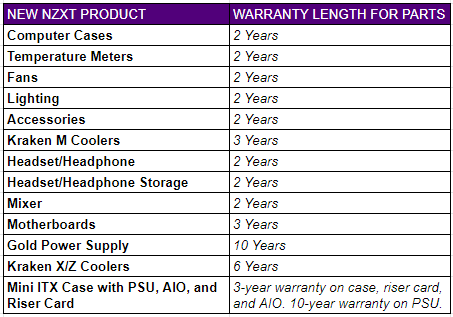 This article only covers the basics of the Warranty; for the full Warranty, please head to our NZXT Warranty Information.