Choose Your Path:
You have arrived at a crossroads. Before continuing on through the next steps, check the packaging labels to see whether you have an AIO cooler (marked E) or an air cooler (marked F). If you have an AIO cooler, continue reading. If you have an air cooler, skip this level and continue to Level 4B.
Video Walkthrough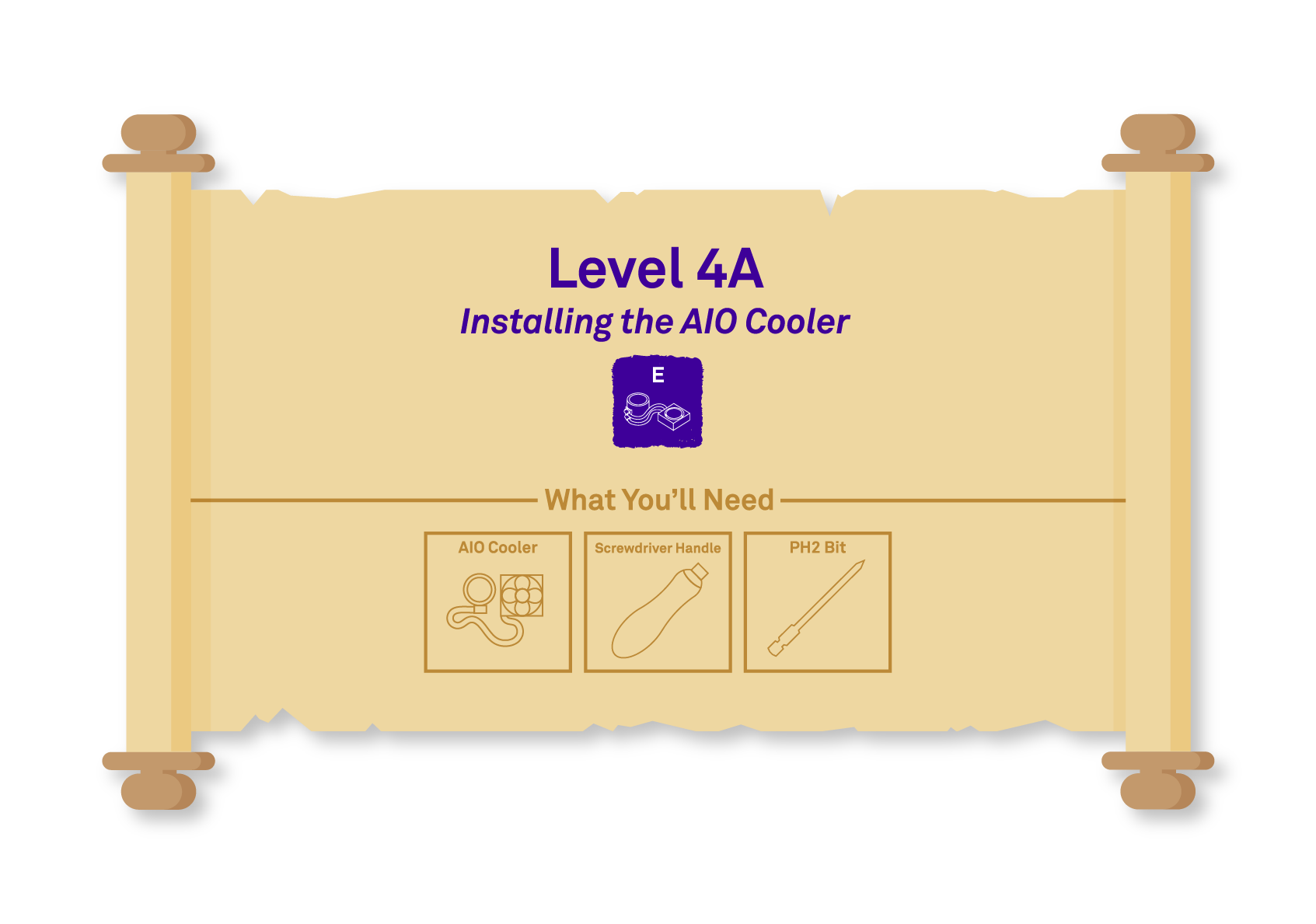 Important! The M22 AIO cooler came pre-configured for an Intel® CPU.
Skip steps A1-A4 if you have an Intel® CPU.
AMD® CPU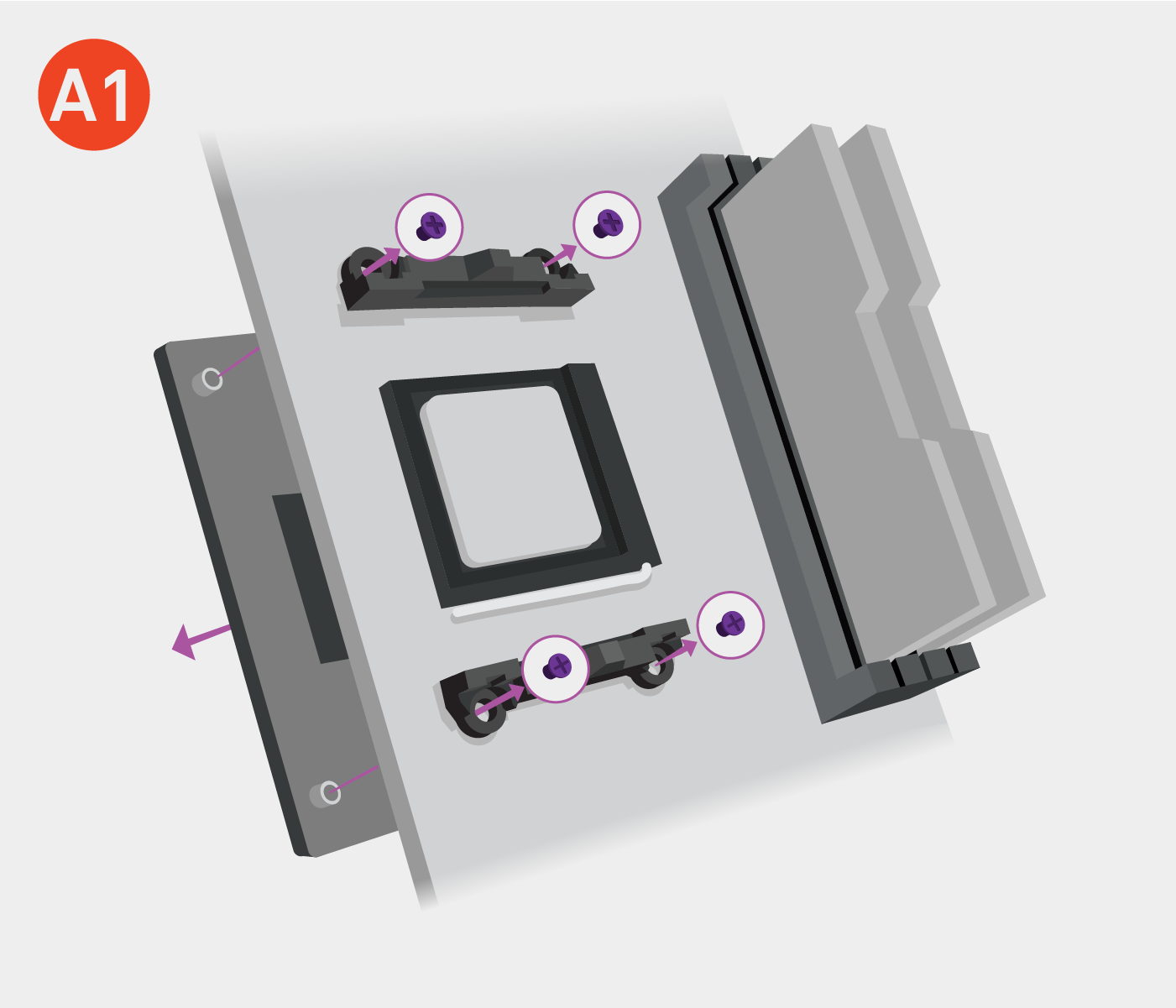 A1. Prepare the Motherboard
Remove the stock AMD® mounting bracket and backplate from the motherboard.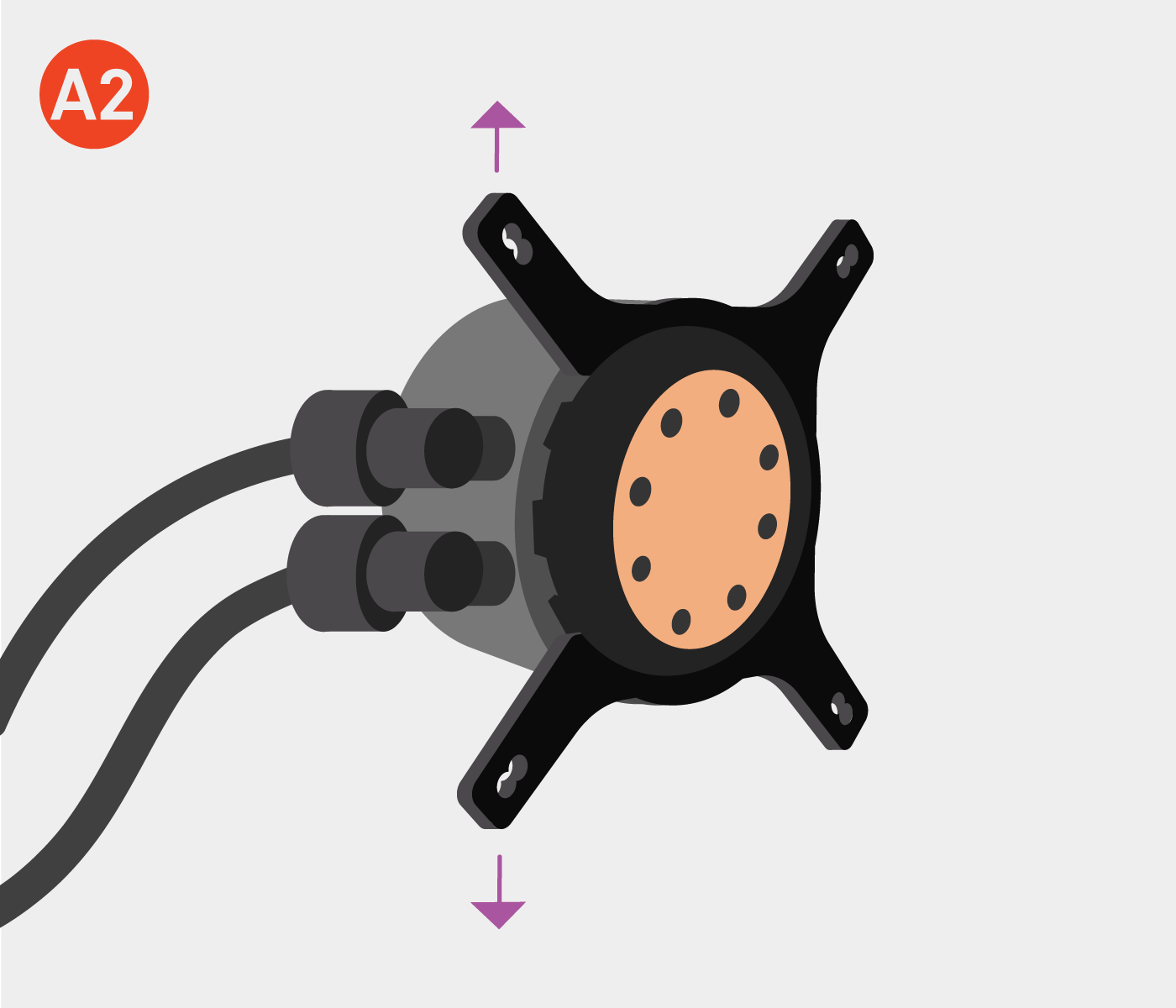 A2. Loosen the Intel® Retention Bracket
Slightly push the two feet at the open end of the Intel® retention bracket outwards.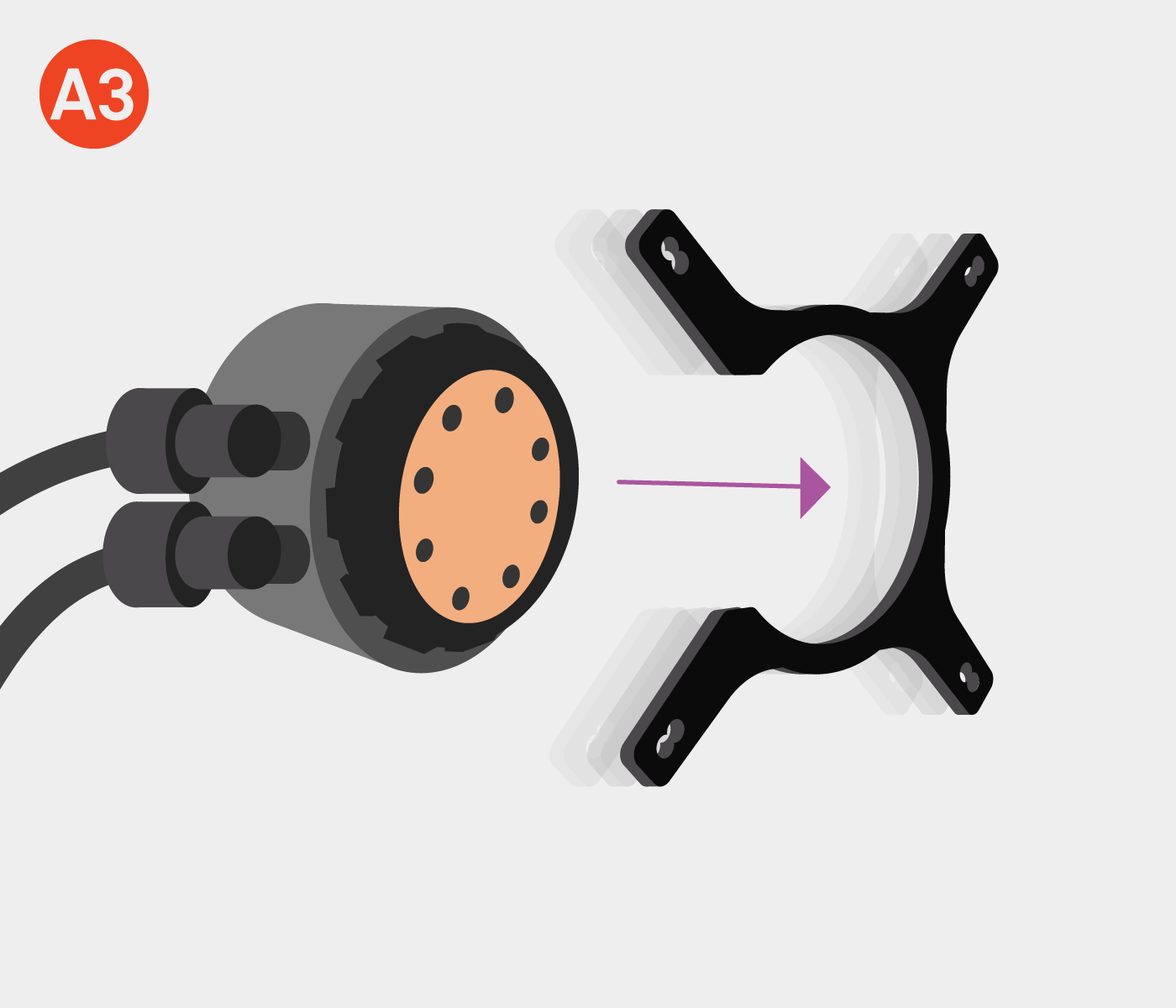 A3. Remove the Intel® Retention Bracket
Pull out the Intel® retention bracket from the water block.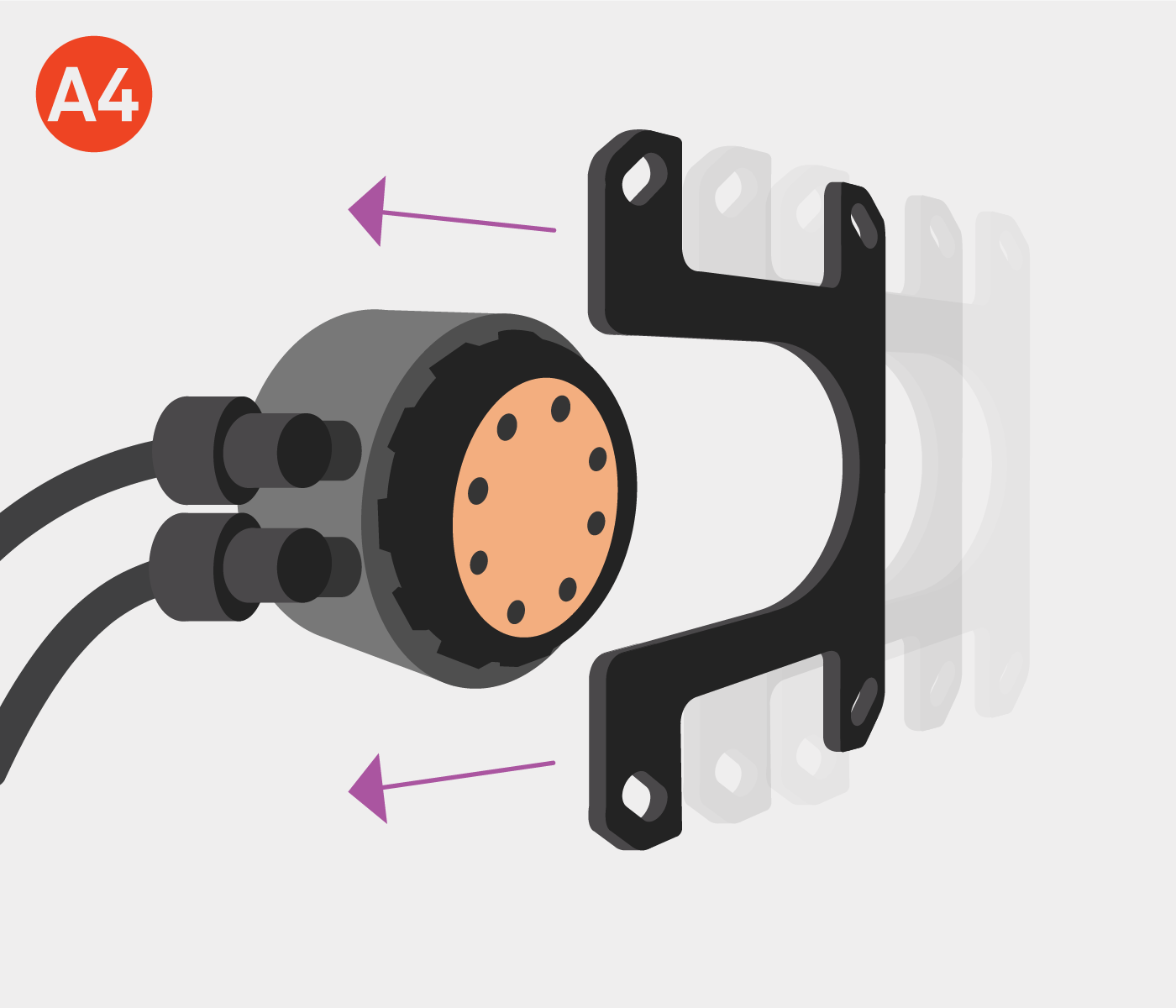 A4. Attach the AMD® Retention Bracket
Follow the pictured orientation to slide the AMD® retention bracket onto water block.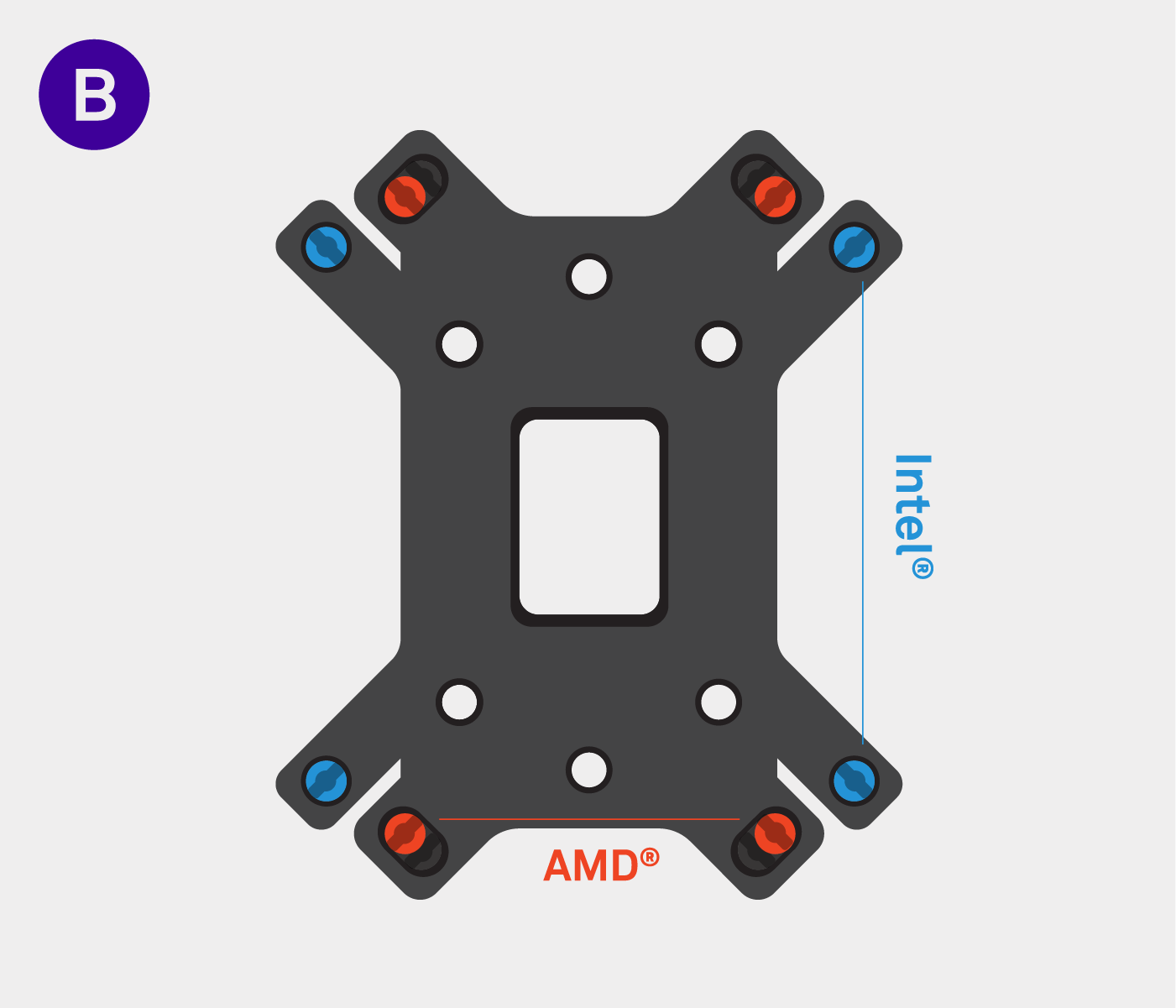 B. Screw Pegs in Here
This is a universal backplate - find which holes match your CPU and fit your motherboard. Make sure the back plate is properly (vertically) oriented before doing so.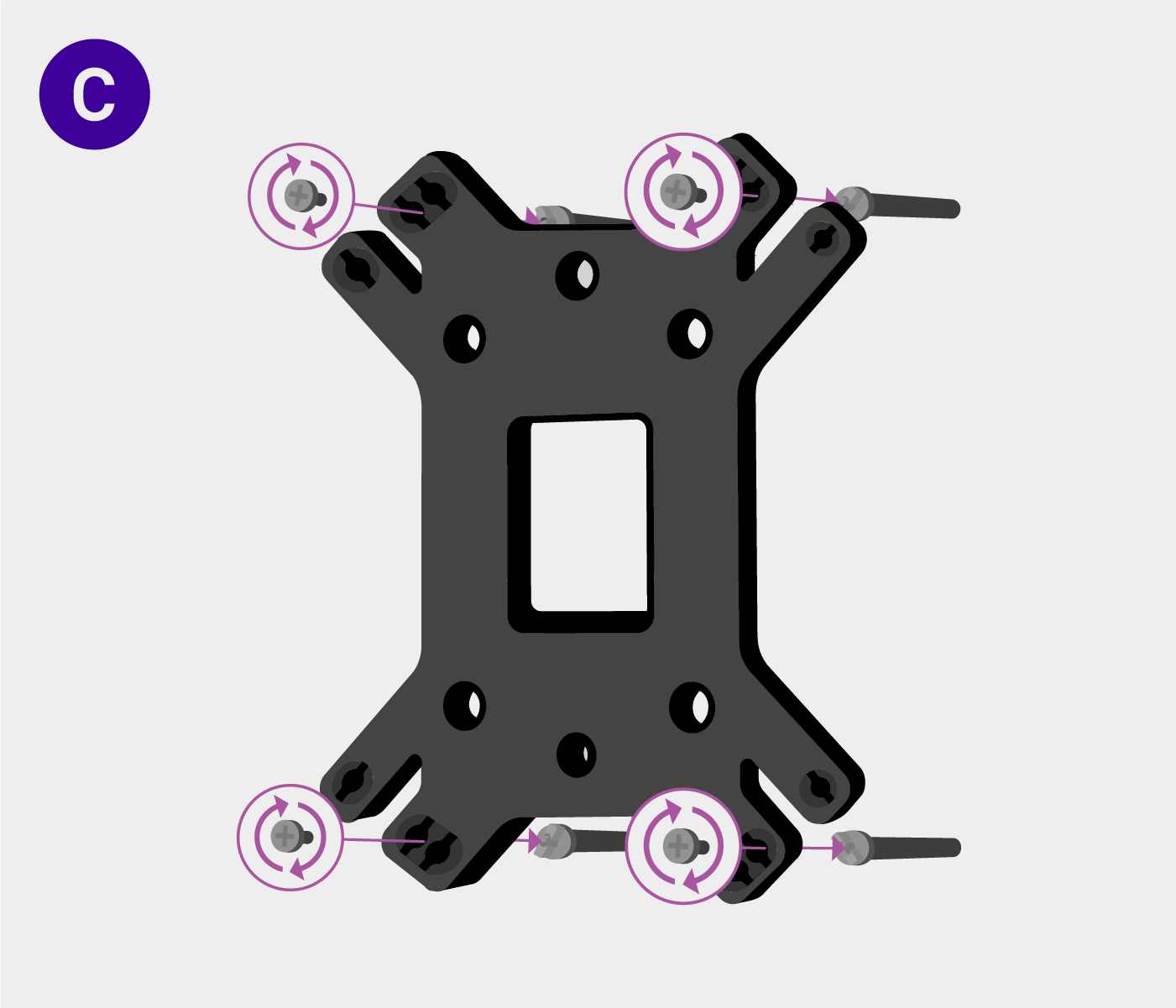 C. Install the Screws
Note: Example is of an AMD® Installation
Following the illustrations on steps B and C, install the M2 screws (labeled G in AIO manual) and standoff screws (labeled E in AIO manual) (both came with the cooler) onto your backplate, matching the holes with your CPU.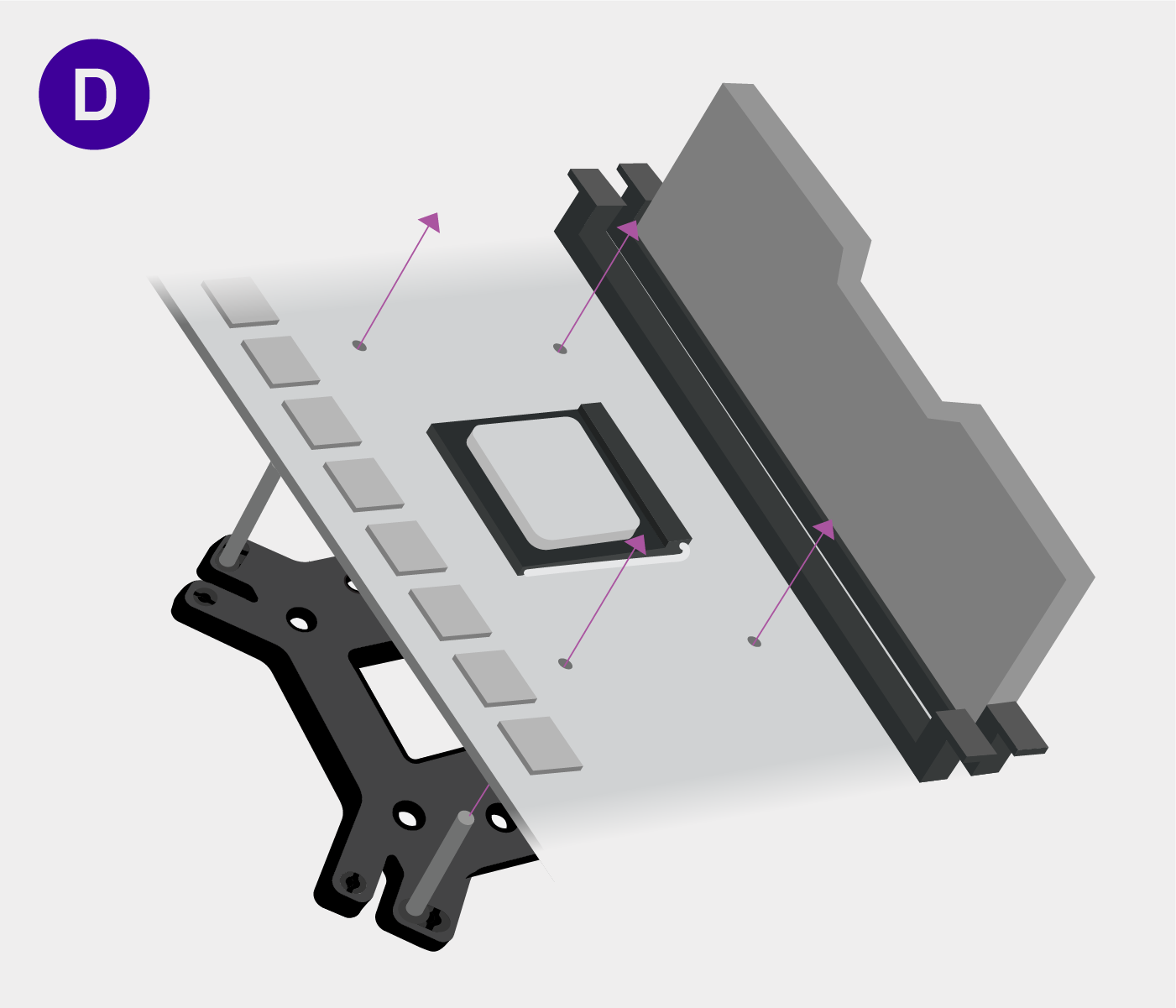 D. Install the Backplate
Align the holes of the backplate to those in your motherboard, and screw the backplate onto your motherboard.
E. Install Spacers
Install the spacers onto the standoff screws.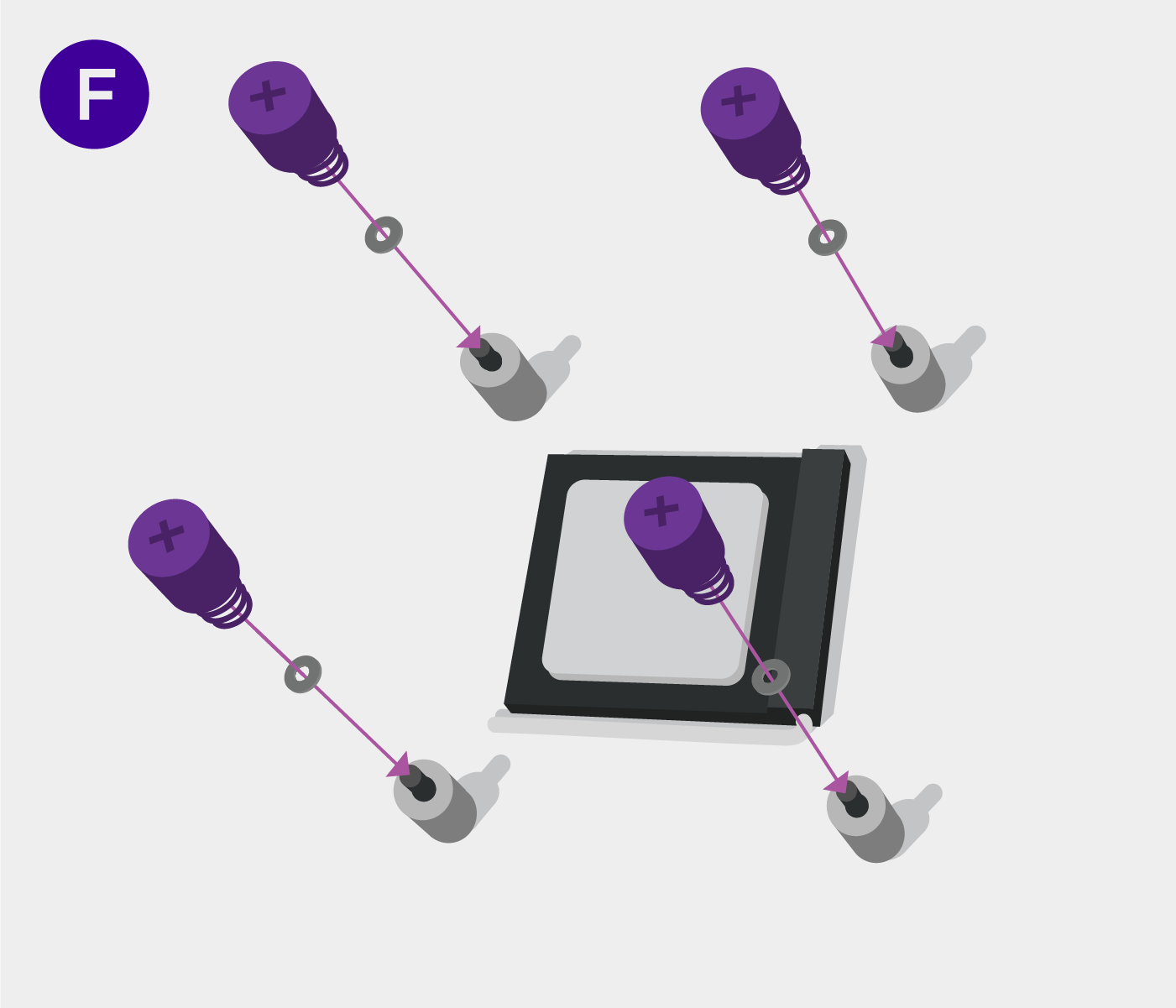 F. Secure the Bracket
To temporarily secure the cooler bracket to the motherboard, screw the washers and thumb nuts with springs onto the standoffs. Leave the other cooler parts untouched, we will resume installing them at a later stage of the building process.
You Will Resume Installing This Cooler at a Later Stage in the Build
Keep track of and safely store away all provided screws and materials that have not yet been used.