This guide will cover the process of connecting multiple RGB fans to an NZXT RGB controller; this is commonly referred to as a "daisy chain." Examples shown in this guide will be using the NZXT RGB & Fan Controller but will work for any devices with a Gen Two Controller such as the N7 Z490, N7 Z590, N7 B550, and the original Version 2 NZXT RGB Controller.
Keep in mind the following:
All RGB ports on all NZXT devices have a limit of 40 LEDs per channel. Each NZXT RGB fan has exactly eight RGB LEDs, meaning you can have a maximum of five RGB fans per channel.
Connecting the first fan in the daisy chain
When connecting an RGB fan to your controller, we have a special cable called the Fan Connection Cable. With this cable, you will start the fan daisy chain. The easiest way to identify this cable is to look for the "Out" stickers on each end of the connectors. (Example shown below)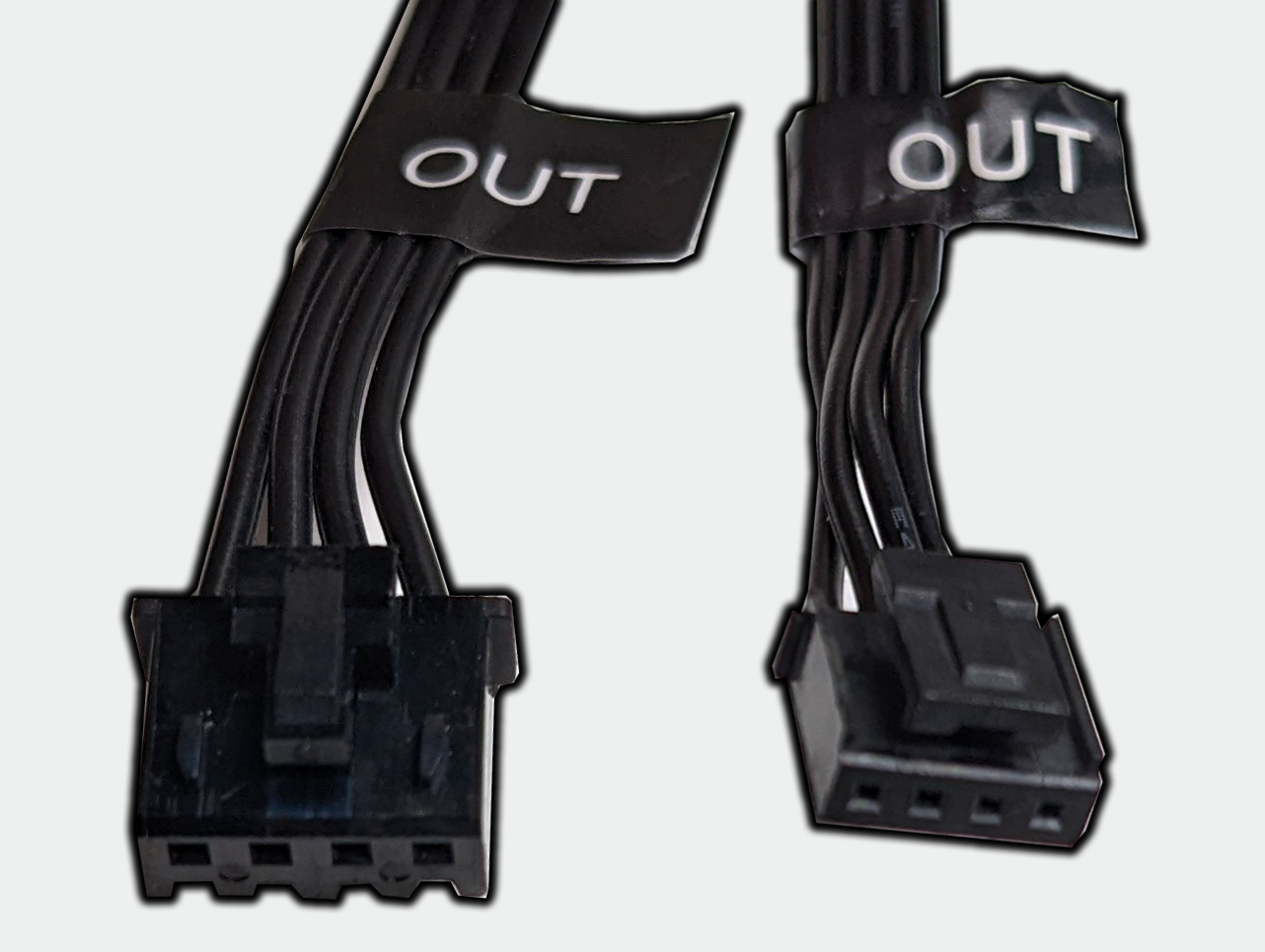 The larger end of this cable (shown on the left) will connect to your controller directly to one of the available RGB connectors. An example of this is shown below.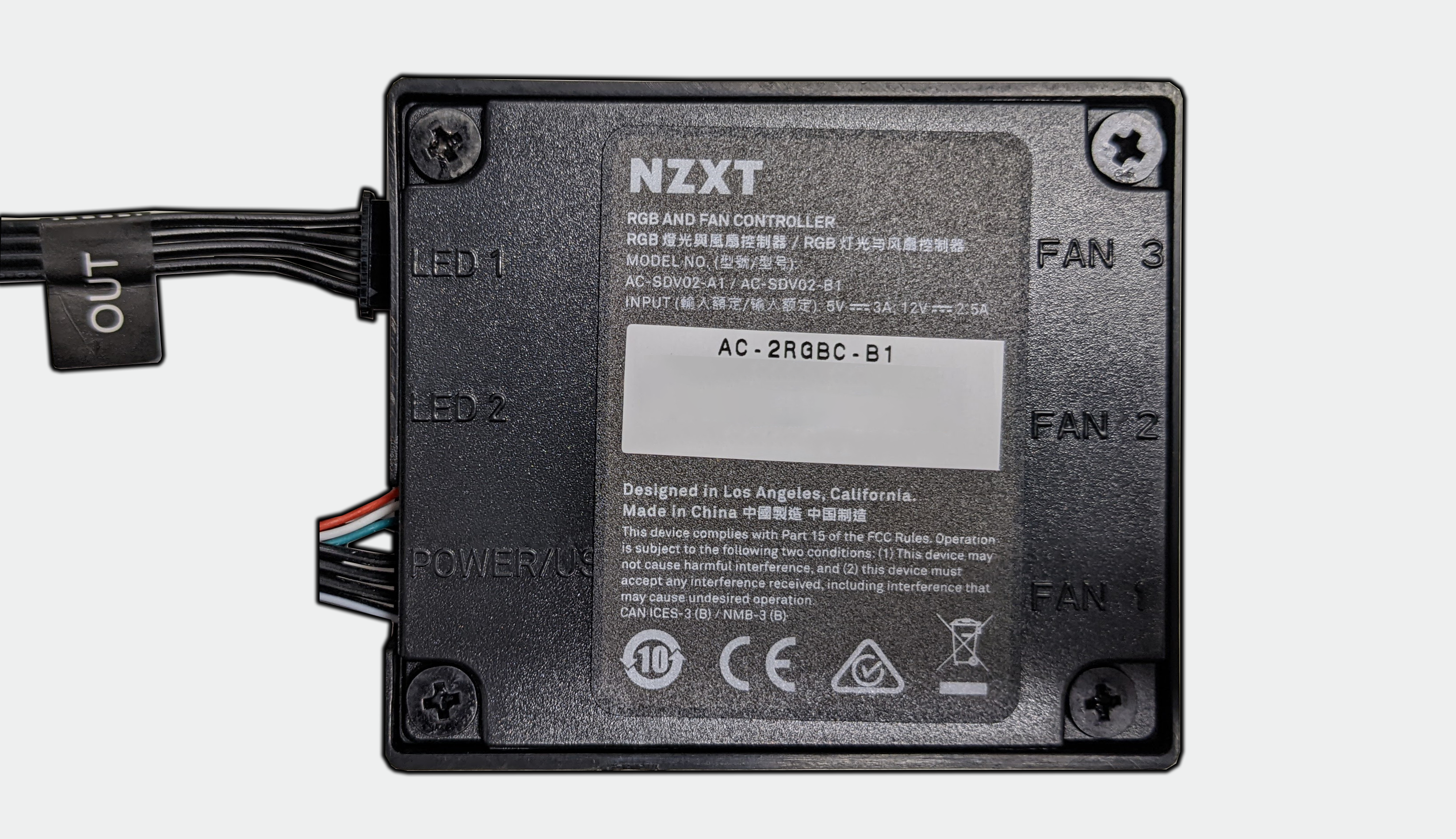 Then You will plug the smaller end of this connector into the "OUT" port on your fan. As shown below.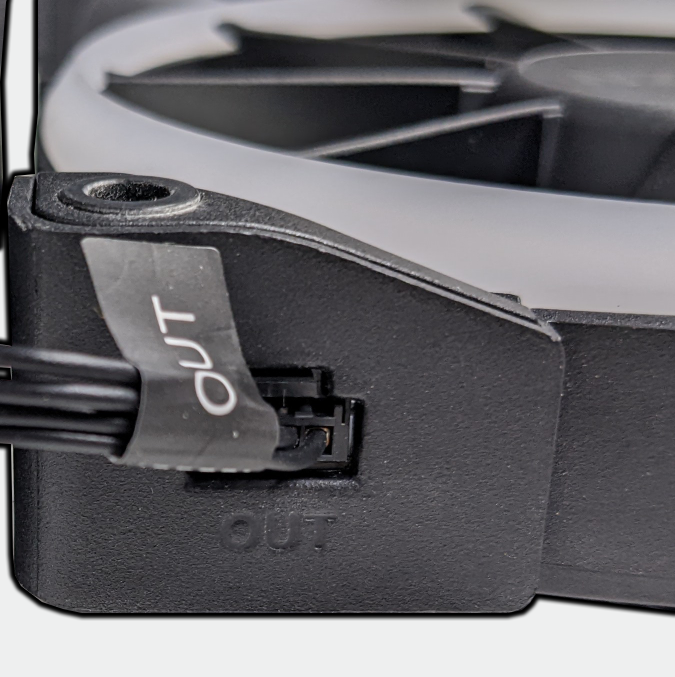 Connecting additional RGB fans
Connecting extra RGB fans is just as easy as connecting the first fan. We include a 500mm Fan-to-Fan Cable, which will allow you to connect two fans. This cable will have "IN" and "OUT" stickers attached to each end. On our fans are "IN" and "OUT" labels that correspond to the appropriate connectors on the Fan-to-Fan cable as well. As pictured below.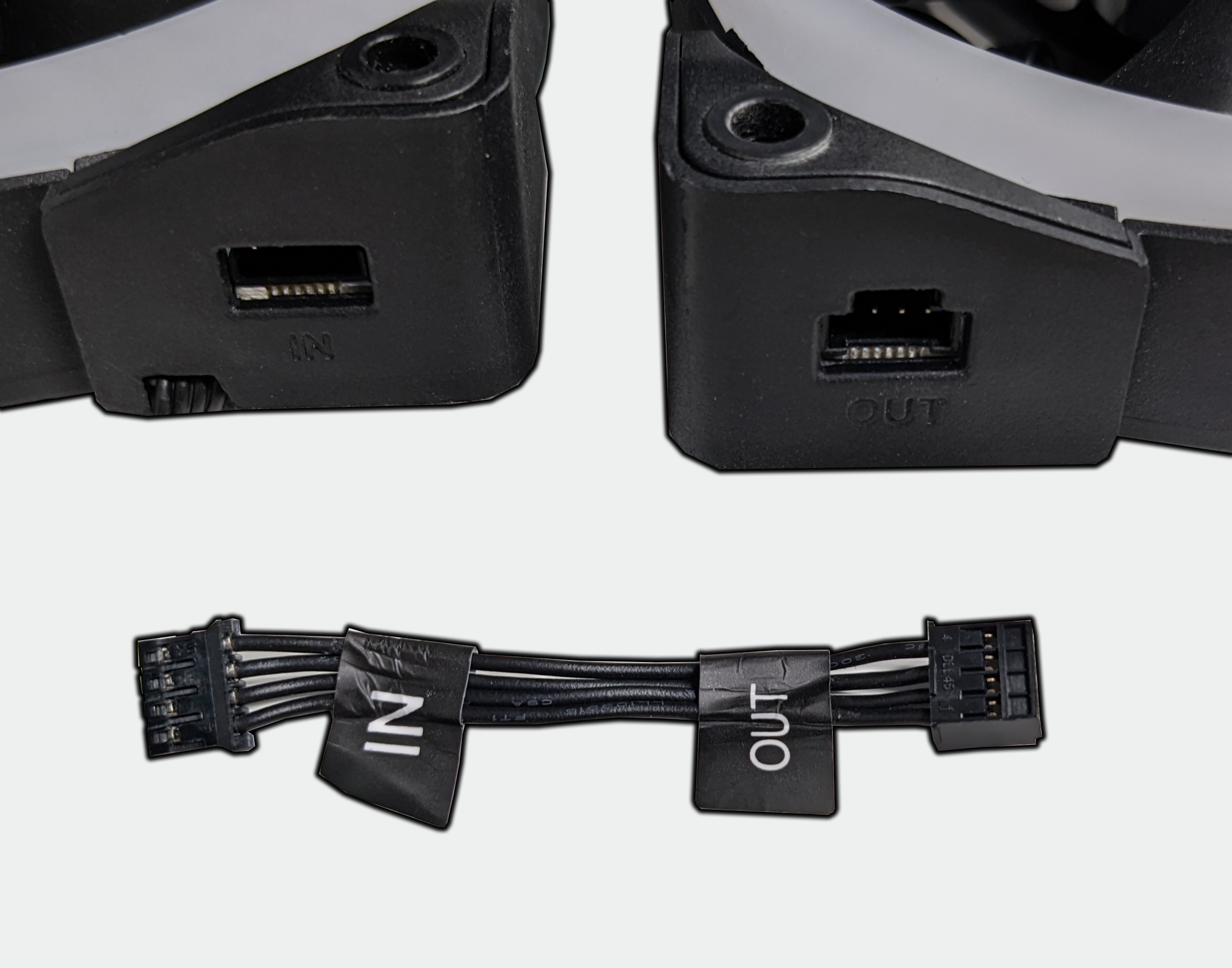 These connectors are keyed, so you can only connect them one way, so you don't have to worry about damaging the port or connecting something upside down. The example below would show how the Fan-to-Fan cable is connected.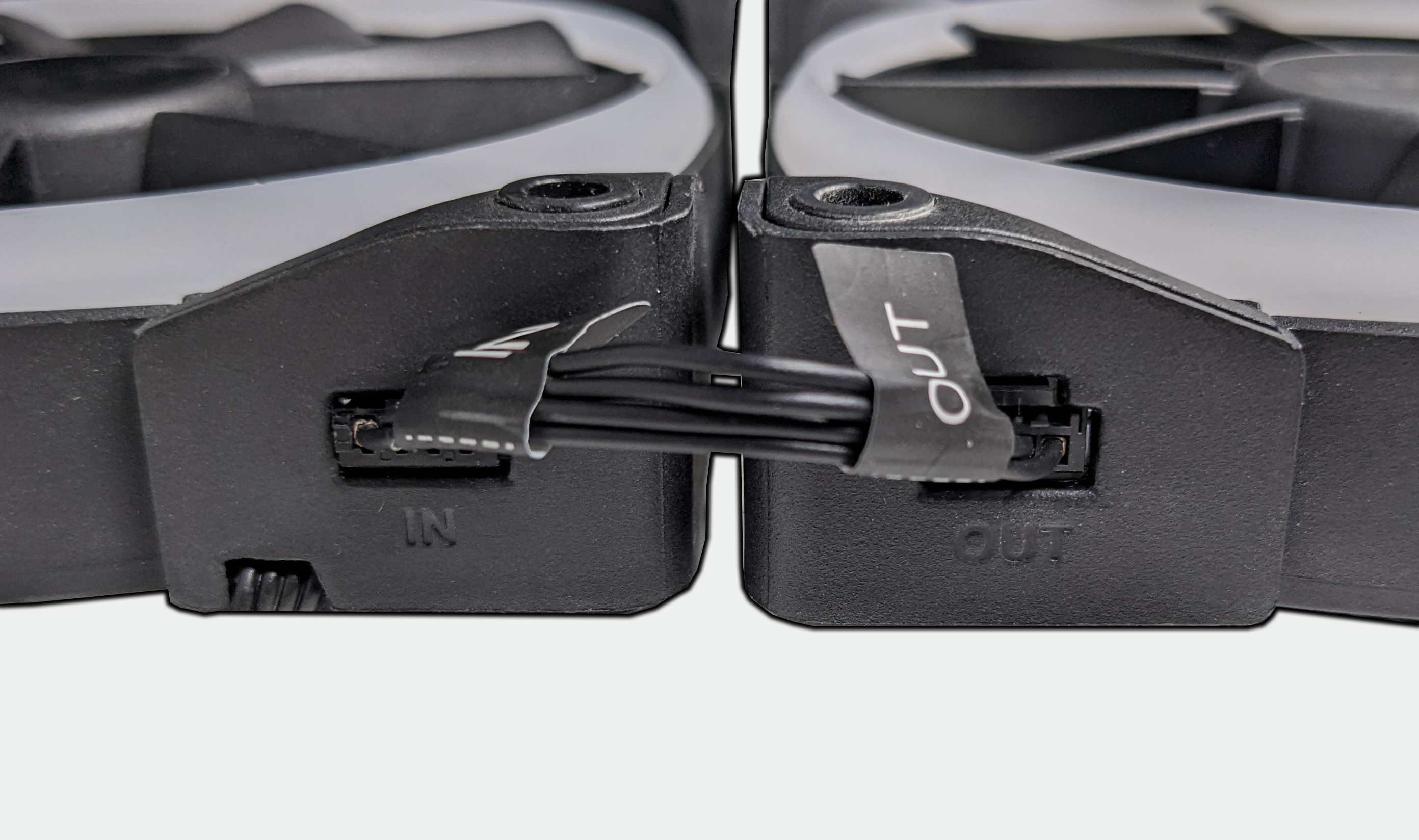 You can repeat this process until you've run out of fans or until you've hit the 5 fan limit per channel. Connecting your fans is just that easy! If you have any questions or need assistance with your AER RGB fans please reach out to our customer service team for assistance.