About the New H1 V2
Our new H1 V2 provides a small vertical design that maintains full-sized GPU compatibility. In addition, the building processing is streamlined with our pre-routed cable channels, integrated PSU, and integrated AIO liquid cooler. As a result, getting your PC running in the H1 V2 is straightforward for new and experienced PC builders alike! Keeping this case cool is our dual-chamber exhaust layout for the CPU and GPU, providing both components a reliable air source.
Features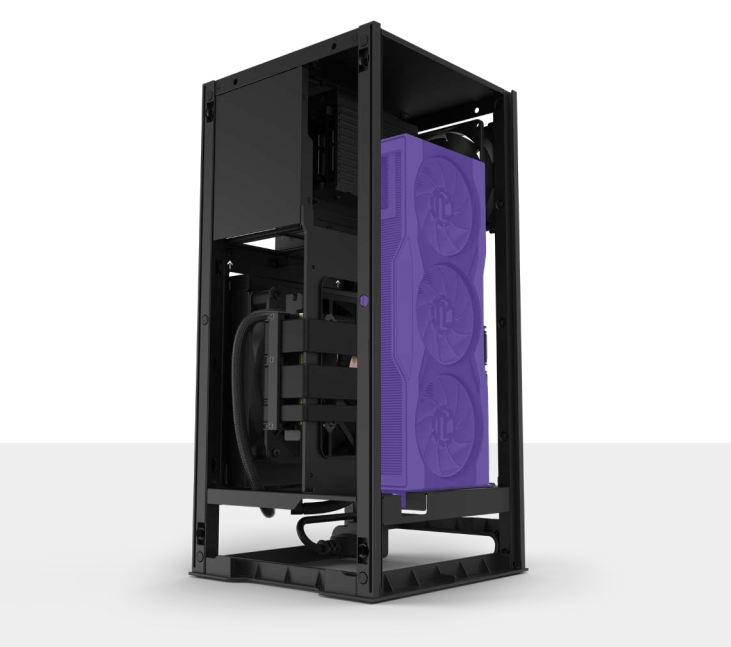 Compact Design
The H1 V2 is an incredibly small footprint due to its compact design without compromising on what GPU you can use inside. Now you can have big power in a small package, no sacrificing desk space for your ultimate build!
Simple Building
Never before has it been this easy to build in an mITX system! Unlike many bespoke/mainstream mITX cases, we've taken the guesswork out of routing your power and data cables for your system. Our included PSU, AIO, and Riser Cable are all in convenient locations with all of their connections pre-routed for your convenience. We also include two toolless 2.5" SSD trays, so adding additional storage is a breeze!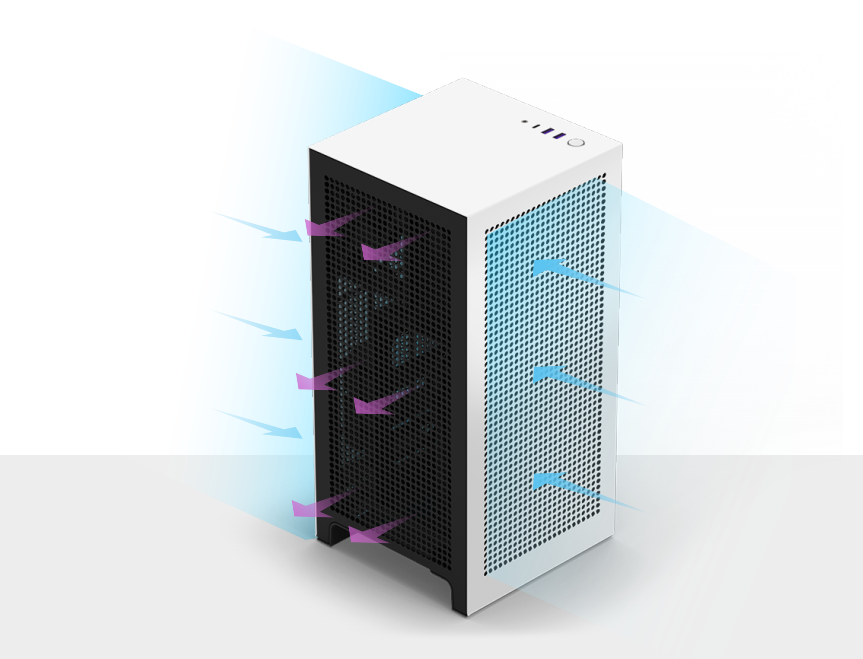 High Airflow Design
With its dual-chamber design, airflow is thermally designed to allow the CPU, GPU, and PSU to pull in the fresh air, and exhaust hot air without affecting your overall temperatures. The H1 V2 is able to achieve this with only a mere 15.5 Litres of overall volume.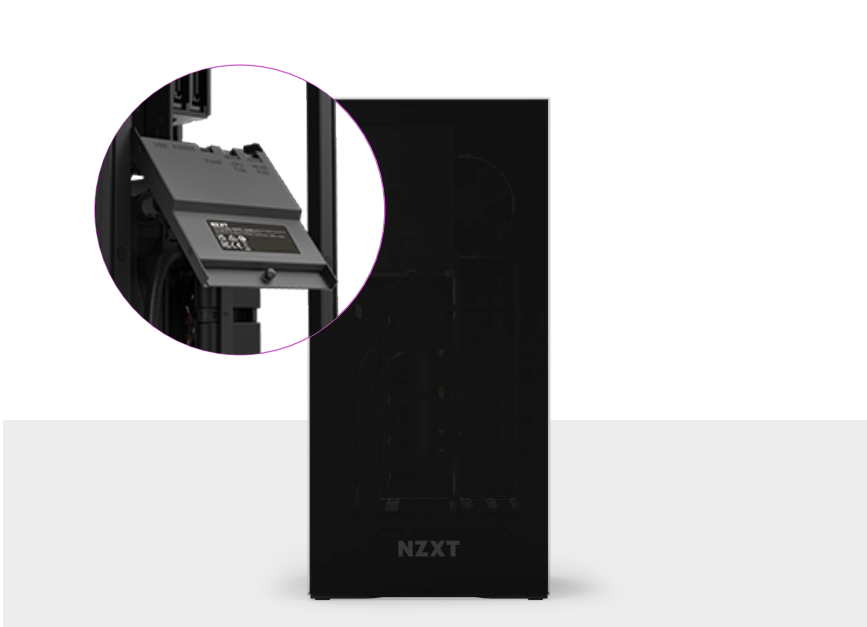 New Features Exclusive to Version 2 of the H1
We've increased the chassis size of the H1 V2 for larger GPUs. Other upgrades include a higher wattage power supply, the addition of a fan controller, and a PCIe Gen4 riser cable.