A common question we receive from customers regarding pre-built gaming PCs is what ports do the systems have?
Here we will detail the standard connectors you will find on these builds to get an idea of what you will receive with your system.
Display Ports
In almost all of the GPUs we offer, they have two to three DP (DisplayPort) connectors and usually a single HDMI connector. Examples of these connectors are shown below.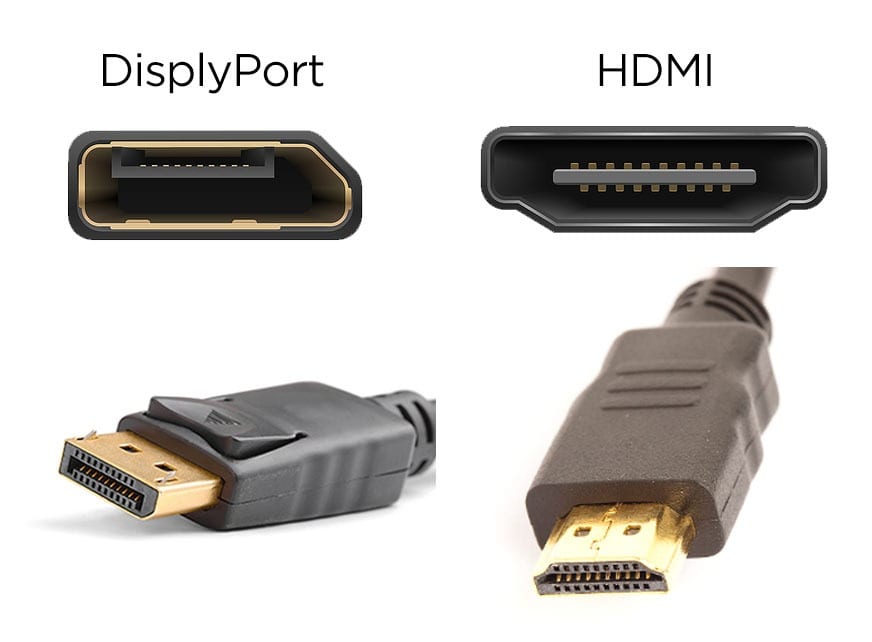 USB Ports
We will always mention the number of USB ports your case offers, but the motherboard's rear USB ports can vary from different models. For example, these days, most motherboards will typically have the following ports:
Minimum 2x USB Type-A 3.0
Minimum 2x USB Type-A 2.0
Potentially 1x USB Type C 3.1/3.2
Potentially 1x USB Type-A 3.1
So in total, we typically see about four to six USB ports on a motherboard. Below is an example of some of these ports shown below.

Ethernet Ports
This will be the most commonly consistent port you will find on a motherboard. All motherboards have a standard of 2.5 Gigabit or faster. The symbol with the multiple computers on it indicates it is a passthrough connection. An example of this is shown below.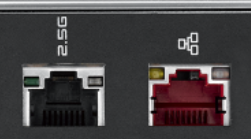 Audio Ports
Audio connections are consistent across most boards but can vary with more high-end components. Most budget motherboards will have your standard Rear Speaker Out, Mic In, subwoofer, Line In, and Line Out connections. Higher-end motherboards may include dedicated Left/Right Audio Out and an Optical Audio Out connection. You can find an example of these connections below.